James Moriarty fanart by LadyKylin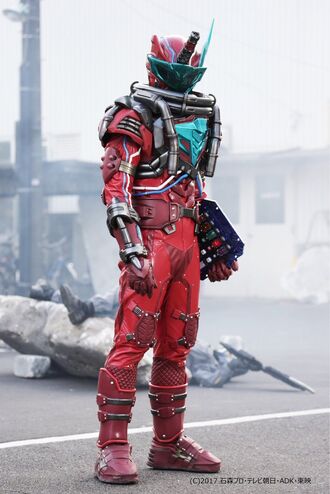 Evolt is a mysterious extraterrestrial entity who devoured countless planets across the cosmos and the primary antagonist of Kamen Rider Build. He initially appears as Blood Stalk, one of the leaders of the Faust organization and a subordinate of Night Rogue, but is eventually revealed to be manipulating all sides of the Japanese Civil War towards his own goal of constructing the Pandora Tower and using it to wipe out all life on Earth.
In truth, he is a member of an enigmatic extraterrestrial clan known as the Blood Tribe who uses the Evol Driver to transform into Kamen Rider Evol and the one who annihilated the ancient civilization on Mars long ago using the power of the Pandora Box. After lying dormant on Mars for millions of years following his battle with the Martian Queen Vernage, Evolt split off some of his genes and sent them to Earth on an unmanned probe, where he corrupted the womb of Yuri Banjo to sire her unborn son Ryuga into his future host. Evolt later took over the body of astronaut Soichi Isurugi when he discovered the Pandora Box on Mars during Project Prominence and used him to trigger the Skywall Disaster that separated Japan into Touto, Hokuto and Seito. As Soichi Isurugi, Evolt co-founded the Faust organization with Touto government aide Gentoku Himuro and infamous physicist Takumi Katsuragi secretly in order to regain his former power, in the process gaining a Transteam Gun which allows him to transform into Blood Stalk.
Evolt eventually re-obtains and fixes his Evol-Driver, granting him the power to transform into Kamen Rider Evol once again. From there, Evolt completes the Evol Trigger and uses it to assume his Black Hole form, the form with which he used to annihilate Mars. Evolt then begins working to complete the Black Pandora Panel with the 10 Lost Fullbottles so he can absorb it to achieve his complete form, allowing him to move planet-to-planet via warp travel to consume them without having to expend a large amount of energy in order to travel across space. With this power, Evolt intends to destroy everything in the galaxy and leave only himself to create a "new world".
In addition to serving as the main antagonist of Build, Evolt also serves as a background character in its summer move Kamen Rider Build: Be The One, where he is revealed to have received help from three other members of the Blood Tribe in instigating the Japanese Civil War. Following his apparent demise at the end of the series, Evolt returns in the Direct-To-DVD movie Kamen Rider Build NEW WORLD: Cross-Z as an anti-hero, temporarily teaming up with Team Build to stop his psychotic older brother Killbus, who sought to destroy the entire universe. He also serves as the unseen overarching antagonist of Kamen Rider Build NEW WORLD: Kamen Rider Grease, having been behind the experiments done by Faust on the film's main antagonist, Keiji Uraga, to extract the Zebra Lost Bottle in the Old World.
He was voiced by Tetsuo Kanao, who has dubbed several other villains in Japanese, including Inspector Javert in the 1998 adaptation of Les Misérables, Vilos Cohaagen in the 2012 Total Recall remake and Tywin Lannister in Game of Thrones. As Soichi Isurugi, he was portrayed by Yasuyuki Maekawa. As Masakuni Mido, he was portrayed by Norimasa Fuke.

To Vote for next month's Villain For Headline, go to Villains Wiki:VFH
We are currently housing
44,888
articles, and
283,590
files.
We need YOU to help us expand and add articles to this wiki!

For starters, please sign up to create a FREE personal account, or log in if you already have one, and review our editing rules.
---
---
If you're new to Wikia, please use the above links to get started.
If you already have editing experience, and you have an article relating to a villain to contribute, use the box below to create it:
If you're looking to help with cleanup, you can start here:
---
---
Check out the
community portal
to see what the community is working on, to give feedback,
or just to say hi.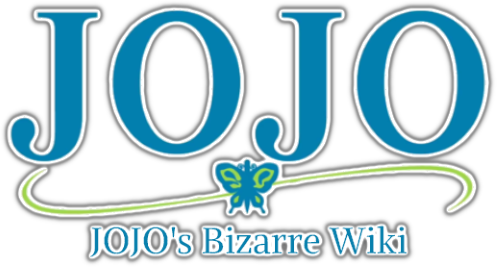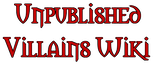 If you would like to become an affiliate, please contact Magma MK-II
Community content is available under
CC-BY-SA
unless otherwise noted.