Jurassic World: Dominion Dominates Fandom Wikis - The Loop
Play Sound



Click to help Cruella!

This scum Argit is driving Cruella insane!
IT MUST BE REWRITTEN OR ADDED TO!!
So sayeth the great Lord of Darkness Sauron, or he will send Darth Vader to terminate you.

Help improve this article by rewriting, expanding, updating the poorly written text of the article. ✓
Jafar says: Read my lips and come to grips with the reality!


This article is a stub and is in need of expansion. You can help Villains Wiki by expanding it.                       
Argit is an alien con-artist who resembles a giant anthropomorphic porcupine and is a former partner of Kevin Levin. He appeared in Ben 10 and nearly destroyed earth several times. He had cronies to assist him, but then became a minion himself of a "Froggy Dictator." He usually makes deals and carelessly handle one of the most destructive devices in the universe and sold it to the least powerful villains in the galaxy. He was however one of the smartest villains they faced.
He was voiced by Alexander Polinsky, who also voices Control Freak.
Powers and Abilities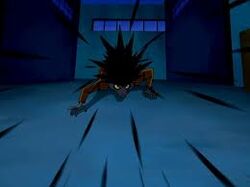 Argit mainly has one useful ability and that would be his porcupine skill. He can shoot his quills at people which will knock them out, even thought they are not lethal.
The most dangerous trait regarding Argit, however, is her intellect. He is great at tricking people; playing Kevin like a fiddle, and even becoming President in one timeline despite his criminal past. This allowed him to make friends with both Gwen and Ben despite their distrust of him.
Argit reappeared in Andreas' Fault.
Trivia
Depending on the plot, he can be an ally, enemy, neutral or all of the above as shown in "The Purge", "Kevin's Big Score", " Simple", "Andreas' Fault" or " Greetings From Techadon".
Despite Argit's backstabbing ways, Kevin has been repeatedly shown to trust him, to the point he even calls him his friend, in "The Con of Rath". Gwen doesn't trust the "backstabbing porcupine alien" and even tries to convince Kevin that Argit is not his friend, to little avail. Kevin's trust in Argit (as well as their friendship) appears to be one-sided as Argit doesn't trust Kevin and is quick to cheat, steal, or sell him out.
Argit appears to be constantly in debt. He has been said to have owed money to both Kevin and the Vreedle Brothers.
Argit had 14 warrants out for his arrest.
The criminals of the Null Void do not like Argit because of his personality, as stated in "The Enemy of My Enemy".
It was revealed in "The Frogs Of War: Part 2" that he can shoot all his spikes, leaving him naked.
It is shown in "Kevin's Big Score" that he owns a regular Earth cell phone for unknown reasons.
See Also