Doctor Strange in The Multiverse o Madness - The Loop
Play Sound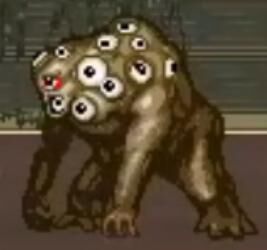 Argos is one of the bosses in God of War: Betrayal.
Appearance
Argos is a disgusting creature with multiple lumps and eyes. One of its eyes are inside its mouth.
God of War: Betrayal
Argos is Hera's pet. He was sent by (presumably) Hera to kill Kratos, because both he and his Spartan army were determined to bring an end to the balance in Greece. Argos has fought Kratos on several occasions. But every time, Argos always escaped before it could be killed. After the last fight between Argos, Argos fell into a sewer. When Kratos followed it, Argos was killed by an unknown assassin. This was so Kratos was to be blamed for both Argos' murder and the siege in the city.
God of War 3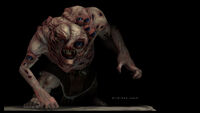 Argos was actually set to be one of the bosses, or creatures in God of War 3, and there's even a model of the creature. However, Argos was cut out because Argos had little to nothing to the story and it did not fit.
Powers and Abilities
Argos are large creatures. It is known to be slow, but incredibly strong. It is also known for jumping to great distance.
Trivia
This enemy is based on the Greek mythical giant Argus Panoptes. According to certain myths, when Argus was killed, Hera took all of his eyes and placed them on the tail features on a peacock.