Jurassic World: Dominion Dominates Fandom Wikis - The Loop
Play Sound
| | | |
| --- | --- | --- |
| " | Oh, gee. I don't know. I'm a very busy ghost. I'm doing a show on Broadway, I'm planning a trip to Hawaii, and I just got engaged to Winona Ryder. | " |
| | ~ Beetlejuice | |
| | | |
| --- | --- | --- |
| " | Little tip, hotshot. Never trust a dead guy. | " |
| | ~ Beetlejuice | |
| | | |
| --- | --- | --- |
| " | You think that's funny? Check this out. (Beetlejuice shows a scary face to Beast Boy and Cyborg) You like it? | " |
| | ~ Beetlejuice | |
Betelgeuse also spelled Beetlejuice is a minor antagonist in Teen Titans Go!, only appearing in the episode "The Ghost With the Most", as a comical and charismatic ghost from the netherworld who helped the Teen Titans improve (and later ruin) their Halloween by kidnapping the Halloween Spirit and trapping it, along with the Titans in the netherworld. He is the very likeness of the titular character from the 1988 movie Beetlejuice.
He was voiced by Alex Brightman, the actor of Betelgeuse/Beetlejuice in the musical play "Beetlejuice: The Musical". Alex has also voiced Robo Fizz and Fizzarolli in Helluva Boss and played Gabe Miller in Law & Order: Special Victims Unit.
Biography
In "The Ghost With the Most", on the night of October 31st, Beetlejuice snuck up on land and kidnapped The Halloween Spirit, trapping him in a jar, causing all the decorations, costumes, and Halloween joy around the world to disappear. When The Teen Titans noticed this, Raven tried to summon the Halloween Spirit to find out what the problem was but he wasn't showing up, leading her to believe that he had gone missing. Just then, a flier advertising Beetlejuice's company showed up. The Teen Titans said his name three times, summoning him into their tower.
Beetlejuice was instantly stirring up trouble, as soon as he walked in, giving Robin a snake, which soon attacked him and eating Silkie alive. Starfire demanded that Beetlejuice spit Silkie out and Beetlejuice reluctantly did her one better and crapped him out, which Cyborg and Beast Boy thought was hilarious. Betelgeuse saw how he was entertaining the duo and pulled off another joke, where he mutilated his face to make it into an unspeakably scary mess, which terrified them both. Raven tried to ask him for help but Beetlejuice warned her to cool it with saying his name, warning her that if she said it three times, she would banish him back to the netherworld. Robin was skeptical over whether or not they should trust him, seeing as how his presence in their lives was a little "too convenient". Beetlejuice assured them he was a trustworthy figure just as he shapeshifted into a snake. Beetlejuice told Robin and the Titans that he knew where they could find the recently missing Halloween Spirit, saying that like all lost spirits, the Halloween Spirit had undoubtedly wound up in the netherworld. Cyborg asked if he could take them there but Beetlejuice said he might have to rain check, as he was a busy man with a lot on his plate. Doing another Broadway show, planning a trip to Hawaii, and marrying Winona Ryder but when the Titans started saying his name, his bluff was called and he offered to help. Beetlejuice drew them a door with chalk and went in but the Titans couldn't go through the door. Beetlejuice remembered the main rule about the neitherworld; if you want to enter the neitherworld, first, you gotta die. Before the Titans could get a single word in, Beetlejuice took out a comically oversized battle axe and hacked them all to death in one single chop.
The Teen Titans fell down into the neitherworld, where they were instantly greeted by the strange new sights of this wacky world. Beetlejuice came up, driving a row of giant beetles, as though it were a train, which he called "The Neitherworld Express". Beetlejuice had to Titans board The Netherworld Express and he gave them a silly tour of the netherworld, including the dead sea, which was a deceased letter "C" lying in a boat, and dead man's gulch, which was a the skeleton of a dead man, holding a leash that held his pet, which was a large Lovecraftian monster who cawed out "Gulch!". Eventually, The Neitherworld Express drove right off a dead end, sending everyone falling to their dooms. Beetlejuice rummaged around the nape of his beetle's neck in a panic, searching for some kind of gizmo that would save them. Just in the nick of time, he discovered a big red button and pressed it, causing the beetles to unfold their wings and fly ... straight into a mountain, sending them falling again and mortally landing on the ground, (as far as "mortally" goes in the neitherworld).
Fed up with the charades, Raven just demanded Beetlejuice just take them to The Lost Spirits Room. Beetlejuice told her to quit her whining and showed her that The Lost Spirits Room was right over there. However, the room was guarded by a pair of giant orcs. Beetlejuice and the Teen Titans were able to distract the guards by singing "Day-O", getting the guards to get up and dance with them. During the lyric "six foot, seven foot, eight foot, bunch!" Beetlejuice used his ghostly powers to manipulate the orcs into giving themselves a six foot, seven foot, eight foot, punch in the faces, knocking them out cold and allowing for him and the Titans to sneak in.
When Beetlejuice and the Titans made it into The Lost Spirits Room, Beetlejuice himself had no idea where he was going, saying that even he forgot which room The Halloween Spirit got sent to. Beetlejuice and the Titans searched the house for the room. Cyborg uncovered the room with the ghosts of Adam and Barbara Maitland but Beetlejuice slammed the door on them, warning Cyborg that he wants nothing to do with them. Raven discovered Trigon in one of the rooms and Betelgeuse hid from him, owing him money that he still couldn't cough up. Beast Boy discovered a door to Saturn, where a sandworm came out and nearly devoured Beetlejuice but missed him and devoured Trigon instead, which Raven couldn't have cared less about. Finally, Starfire found the room of spirits but the door was locked. Beetlejuice said that they needed to get a key from the janitor by scaring him. Beetlejuice explained to the Titans that their being dead allows for them to manipulate their faces to look as scary as they want. The Titans all did this, except for Robin, who though it'd be a better idea to just politely ask the janitor for the keys. Starfire, Cyborg, Beast Boy, and Raven ran up to the janitor and attacked him with their horrifying new faces but the janitor wasn't completely unfazed. Robin then came in and kindly asked for the keys and the janitor was so deeply horrified by his ugliness that he ran away screaming and dropping his keys. The Teen Titans opened the door to the spirit room and looked in for the Halloween Spirit but couldn't find him. While they were looking, Beetlejuice kicked their butts and sent them all falling into the room. After the Titans found out they've been tricked, Beetlejuice told them he had the bottle with the Halloween Spirit in it the whole time and he tricked the Titans into getting trapped so that nobody would stop him from taking over Halloween. Robin told Beetlejuice that he trusted him and Beetlejuice told Robin the famous quote, "Little tip, hotshot; Never trust a dead guy." before closing the door on them and keeping them trapped forever.
The Teen Titans were able to escape the room using the chalk from before and went back to the real world, where Beetlejuice was already ruining Halloween. At this Haunted Halloween Festival, there was a giant spider tying kids up in spider webs, evil living pumpkins attacking kids, fire-breathing skull decorations breathing fire at the kids, a living house eating kids, and a hand coming out of the apple bobbing area and grabbing a girl. Robin demanded that Beetlejuice quit causing chaos but Beetlejuice got mad at him for saying his name. This gave the Teen Titans the idea to say his name three times to banish him back to the neitherworld but Beetlejuice fought back. Beetlejuice fired a ghoulish armpit fart at Robin, turning his mouth into a trumpet and then turned his hand into a giant hammer and slammed Robin in the face with it. Cyborg started quoting Beetlejuice's name and Beetlejuice used lightning to turn Cyborg's head into a giant bird head. Beetlejuice spotted Raven coming and launched a metal plate at her face, bolting and locking her mouth shut. Starfire and Beast Boy tried to say Beetlejuice's name in unison, but Beetlejuice snapped his fingers causing Starfire and Beast Boy's lips to get tied together in a knot. Beetlejuice told the Titans that they'd never say his name three times. Raven yanked the metal off her mouth and said that she knew three other words that would stop him; "Azarath Metrion Zinthos!", she chanted as she opened a big portal above her that released a sandworm down to eat Beetlejuice and defeat him. After which, Robin took the bottle with the Halloween Spirit and set him free to turn Halloween back to right.
In the post-credits scene, Beetlejuice was inside of the sandworm and lit a match so he could see better. There, he came across Trigon, who was still pretty mad at him for failing to pay up. Beetlejuice tried to talk his way out of it but Trigon got sick of waiting and shrunk Beetlejuice's head down to size as revenge for his gipping. Beetlejuice ranted and raved over this humiliating punishment as he called out "Not again!".
Trivia
Beetlejuice is a depiction of Betelgeuse/Beetlejuice from "Beetlejuice".

He is even voiced by Alex Brightman, who played him in the musical play version of the movie, "Beetlejuice: The Musical".

Beetlejuice made a number of subtle continuity gags during his time on Teen Titans Go!, referencing to his character's appearances in previous work:

Beetlejuice introduced himself to the Teen Titans, via flier, which they read to summon him, much like in the original "Beetlejuice" movie, where Adam and Barbara Maitland discovered that same flier and failed to summon him by mispronouncing his name.
Beetlejuice said that he was set on doing a Broadway show, making a reference to "Beetlejuice: The Musical", a musical play based on the original movie. His voice actor (Alex Brightman) plays the role of Beetlejuice in this very play.
Beetlejuice said he was trying to plan a trip to Hawaii, making a tongue-in-cheek reference to the long-postponed and still-unmade movie, "Beetlejuice Goes Hawaiian", a movie that was supposedly going to serve as the sequel to the original movie, ever since 1990, but to this day, has never officially entered production for some reason.
Beetlejuice said he wanted to marry Winona Ryder, referencing to how in the original movie, "Beetlejuice", his goal way to marry Lydia Deetz, played by Winona Ryder.
Beetlejuice distracted the guards to The Lost Spirits Room by singing "Day-O", which was a callback to the original movie, where Adam and Barbara manipulated everybody at the dinner table to sing and dance to this song.
Cyborg discovered the spirits of Adam and Barbara Maitland but before they could do anything, Beetlejuice slammed the door on them, telling him that he wants nothing to do with them, making a joke on how neither Adam or Barbara appeared in the Beetlejuice animated series. Additionally, this marks Adam and Barbara's first canonical appearances in animation, albeit non-speaking.
After Trigon shrunk Beetlejuice's head, Beetlejuice exclaimed "Not again!", referencing to how in the original movie, a witch doctor shrunk Beetlejuice's head to get revenge on him for stealing his number in the waiting room.

Before appearing in Teen Titans GO, he also appeared in LEGO Dimensions, where coincidentally, the Titans also appeared in the game. Beetlejuice appeared in an in-game exclusive episode as an antagonist.
Gallery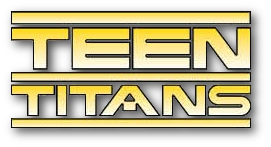 Villains
Comics
Andre LeBlanc | Anti-Monitor | Arsenal | Bane | The Batman Who Laughs | Blackfire | Blizzard | Brother Blood | Brotherhood of Evil (Brain, Monsieur Mallah, Madame Rouge & General Immortus) | Brutale | Calculator | Cheshire | Clock King | Damien Darhk | Deathstroke | Deuce & Charger | Deathwing | Ding Dong Daddy | Doctor Light | Doctor Polaris | Duela Dent | Electrocutioner | Firefly | Gentleman Ghost | Gizmo | Harley Quinn | Holocaust | Ice Kate | Jericho | Jinx | Joker | Kid Kold | Killer Croc | Kwiz Kid | Legion of Doom (Superboy-Prime, Sun Girl, Headcase, Inertia, Indigo, Persuader, Zookeeper) | Lex Luthor | Mad Hatter | Mammoth | Mantis | Match | Mister Freeze | Mister Twister | Neron | Neutron | Ocean Master | Penguin | Phobia | Plasmus | Poison Ivy | Prometheus | Psimon | Puppeteer | Pylon | Ravager | Riddler | Royal Flush Gang | Suicide Squad | Shimmer | Sunburst | Terra | Terra (Dark Multiverse) | Terror Titans | The Agent | Trident | Trigon | Twister | Two-Face | Veil | Ultra-Humanite | Warp | Wildebeest | Wintergreen
Television
Teen Titans (2003)
Slade | Terra | Trigon | Blackfire | H.I.V.E. Five (Jinx, Gizmo, Mammoth, Billy Numerous, See-More, & Kyd Wykkyd) | Dr. Light | Cinderblock | Brother Blood | Brotherhood of Evil (Brain, Monsieur Mallah, Madame Rouge & General Immortus) | Control Freak | Puppet King | Killer Moth | Mad Mod | Mother Mae-Eye | Mumbo Jumbo | Plasmus | Overload | Nega Cyborg | Nega Starfire | Nega Beast Boy | Fang | Kitten | Angel | Adonis | Johnny Rancid | Malchior | Master of Games | Ternion | Glgrdsklechhh | The Source | Guard | Kardiak | White Monster | Thunder & Lighting | Atlas | XL Terrestrial | H.I.V.E. Academy | Private H.I.V.E. | H.I.V.E. Headmistress | H.I.V.E. Soldiers | Krall | Radiation Creature | I.N.S.T.I.G.A.T.O.R. | Professor Chang | Sammy & Cash | Steamroller | Wrestling Star | Baron Ryang | Punk Rocket | Soto | Space Monster | Katarou | Red X | Trogaar
Teen Titans Go!
Trigon | Terra | Slade | Cinderblock | Plasmus | H.I.V.E. Five (Gizmo, Jinx, Mammoth, See-More & Billy Numerous) | Brother Blood | Dr. Light | Control Freak | Mumbo Jumbo | Mad Moe | Killer Moth | Kitten | Mother Mae-Eye | Punk Rocket | Brotherhood of Evil (Brain, Monsieur Mallah & Madame Rouge) | Rose Wilson | Raging Raven | Blackfire | Darkseid | Doomsday | Pain Bot | Sandwich Guardians | Ed | Flex | Muscle | Magic God | Vegetor | Twin Destroyers of Azarath | Slime Monster | Scary Teri | The Invisible Man | Pelicans | Perfect Sandwich | Death | Honk | Giant Robotic Alien | Klatak | Legion of Doom | Santa Claus | Tooth Fairy | Halloween Spirit | Hurt Bot | The Whisper | Money Mummy | Dr. Otto Von Death | Lumino | Piglets | Evil Dragon | The Lumberjack | Dr. Military | Toy Master | Richard Nixon | Muscleor | Punk Crabs | Ultralak | Taker | Ratings Monster | Beetlejuice | Strike
Titans (2018)
Trigon | Dr. Adamson | Nuclear Family (Nuclear Dad, Nuclear Stepdad, Nuclear Mom, Nuclear Sis & Nuclear Biff) | Angela Azarath | Joker | Deathstroke | Cadmus Laboratories (Mercy Graves & Walter Hawn) | Dr. Light | Wintergreen | Shimmer | Blackfire | Scarecrow | Jason Todd | Cyrus Beake
Movies
Teen Titans: Trouble in Tokyo: Uehara Daizo | Brushogun | Saico-Tek | Nya-Nya | Deka-Mido | Timoko | Mecha-Boi | Scarface
Justice League vs. Teen Titans: Trigon | Legion of Doom (Lex Luthor, Cheetah, Solomon Grundy, Toymaster, & Weather Wizard) | Atomic Skull | Ra's al Ghul
Teen Titans: The Judas Contract: H.I.V.E./Church of Blood (Brother Blood, Mother Mayhem, Deathstroke & Terra)
Teen Titans Go! To the Movies: Slade | Balloon Man
Teen Titans Go! vs. Teen Titans: Hexagon (Trigon (Teen Titans Go!) & Trigon (Teen Titans)) | Master of Games | Gentleman Ghost | Megan Claus | Raven's Demon
Video Games
Injustice: Superman | Nightwing | Cyborg | Raven | Bane | Catwoman | Solomon Grundy | Killer Frost | Deathstroke