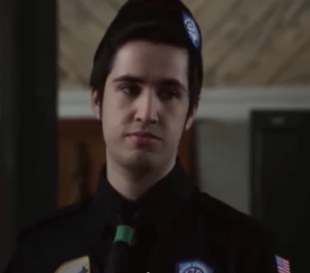 Billy Merrit is a supporting character in the episode "My Sister the Witch" of The Haunting Hour.
Billy is a young warlock who used to have a crush on Alice (who was never interested) and asked her out multiple times until she read one of his love-notes out loud so he would leave her alone. Humiliated, Billy vowed revenge. He hexes Alice and her family with the "Saired Curse", a curse that is said to first start with misfortune, then steals wealth, health, sanity and finally life.
Billy used Reggie to get Alice's brother Pete to turn on her and her spell book The Grimoire. However, when he revealed himself to Alice and Pete his spell is ruined in a short magical battle and he is turned into a toad.
Community content is available under
CC-BY-SA
unless otherwise noted.