Jurassic World: Dominion Dominates Fandom Wikis - The Loop
Play Sound
Billy Numerous is the fifth member of the H.I.V.E. Five and a major antagonist in Teen Titans Go!. He is a hillbilly boy with the ability to clone himself.
He was voiced by Scott Menville.
Biography
In "Super Robin", Billy Numerous assisted The H.I.V.E. Five in robbing a bank by creating a bunch of clones of himself, who all passed big bags of money down from the bank to the getaway truck. In battle, Billy Numerous fought with Starfire. Billy Numerous surrounded Starfire with clones and Starfire used her laser eyes to vaporize all of them from existence, leaving the original Billy Numerous, burnt to a crisp.
In "Artful Dodgers", The H.I.V.E. Five became a dodgeball team called The H.I.V.E. Fivers, but the only three members of the team, who actually got to play were Jinx, Gizmo, and Mammoth, while Billy Numerous and See-More were benched in every game.
In "Sideicked", Billy Numerous was hit in the face by a Batarang, thrown by Cyborg. He was also hitched up against the wall by one of the Batarangs, which Robin later freed him of. After Robin stopped fearing Batman, he started attacking the H.I.V.E., which included the act of hitching Billy Numerous and all of his clones up against the wall.
In "No Powers", two Billy Numerous clones were slammed into the ground by Raven's walker.
In "Power Moves", Billy Numerous faced off against Cyborg and Beast Boy. He made nine clones of himself and Beast Boy used Cyborg's head as a bowling ball to knock all ten Billys down like bowling pins.
In "The H.I.V.E. Five", Billy Numerous took some time off from being evil to enjoy himself. He went to a baseball field and created tons of clones of himself to make for two teams, an announcer, and a crowd of screaming fans. Billy Numerous hit a home run and the baseball went right out of the park and landed on Raven's head, angering her. Raven flew over to the baseball field and attacked all of the Billys with a reign of demonic darkness as an act of petty revenge.
Appearance
Billy Numerous is a Southern hillbilly boy with a red suit and a big chin. He wears black glasses and has a division symbol on his chest.
Personality
Billy Numerous acts like a stereotypical redneck hillbilly. He acts nutty and goofy and provides comic relief to the team. Billy often communicates with his clones as though they were other people and even manages to hold up an entire relationship with all of them, being able to form a coherent baseball team and play a full game with them. This included making enough clones for an announcer, a hot dog vendor, and a large crowd. All of his clones stay perfectly in character and no matter how many of these clones he makes, he's able to operate them all at the same time, since all of his clones are technically their own organisms with their own personal mindsets.
Powers & Abilities
Self-Duplication - Billy has the ability to clone himself multiple times.
Gallery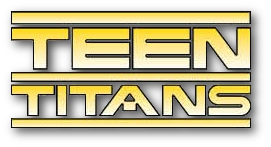 Villains
Comics
Andre LeBlanc | Anti-Monitor | Arsenal | Bane | The Batman Who Laughs | Blackfire | Blizzard | Brother Blood | Brotherhood of Evil (Brain, Monsieur Mallah, Madame Rouge & General Immortus) | Brutale | Calculator | Cheshire | Clock King | Damien Darhk | Deathstroke | Deuce & Charger | Deathwing | Ding Dong Daddy | Doctor Light | Doctor Polaris | Duela Dent | Electrocutioner | Firefly | Gentleman Ghost | Gizmo | Harley Quinn | Holocaust | Ice Kate | Jericho | Jinx | Joker | Kid Kold | Killer Croc | Kwiz Kid | Legion of Doom (Superboy-Prime, Sun Girl, Headcase, Inertia, Indigo, Persuader, Zookeeper) | Lex Luthor | Mad Hatter | Mammoth | Mantis | Match | Mister Freeze | Mister Twister | Neron | Neutron | Ocean Master | Penguin | Phobia | Plasmus | Poison Ivy | Prometheus | Psimon | Puppeteer | Pylon | Ravager | Riddler | Royal Flush Gang | Suicide Squad | Shimmer | Sunburst | Terra | Terra (Dark Multiverse) | Terror Titans | The Agent | Trident | Trigon | Twister | Two-Face | Veil | Ultra-Humanite | Warp | Wildebeest | Wintergreen
Television
Teen Titans (2003)
Slade | Terra | Trigon | Blackfire | H.I.V.E. Five (Jinx, Gizmo, Mammoth, Billy Numerous, See-More, & Kyd Wykkyd) | Dr. Light | Cinderblock | Brother Blood | Brotherhood of Evil (Brain, Monsieur Mallah, Madame Rouge & General Immortus) | Control Freak | Puppet King | Killer Moth | Mad Mod | Mother Mae-Eye | Mumbo Jumbo | Plasmus | Overload | Nega Cyborg | Nega Starfire | Nega Beast Boy | Fang | Kitten | Angel | Adonis | Johnny Rancid | Malchior | Master of Games | Ternion | Glgrdsklechhh | The Source | Guard | Kardiak | White Monster | Thunder & Lighting | Atlas | XL Terrestrial | H.I.V.E. Academy | Private H.I.V.E. | H.I.V.E. Headmistress | H.I.V.E. Soldiers | Krall | Radiation Creature | I.N.S.T.I.G.A.T.O.R. | Professor Chang | Sammy & Cash | Steamroller | Wrestling Star | Baron Ryang | Punk Rocket | Soto | Space Monster | Katarou | Red X | Trogaar
Teen Titans Go!
Trigon | Terra | Slade | Cinderblock | Plasmus | H.I.V.E. Five (Gizmo, Jinx, Mammoth, See-More & Billy Numerous) | Brother Blood | Dr. Light | Control Freak | Mumbo Jumbo | Mad Moe | Killer Moth | Kitten | Mother Mae-Eye | Punk Rocket | Brotherhood of Evil (Brain, Monsieur Mallah & Madame Rouge) | Rose Wilson | Raging Raven | Blackfire | Darkseid | Doomsday | Pain Bot | Sandwich Guardians | Ed | Flex | Muscle | Magic God | Vegetor | Twin Destroyers of Azarath | Slime Monster | Scary Teri | The Invisible Man | Pelicans | Perfect Sandwich | Death | Honk | Giant Robotic Alien | Klatak | Legion of Doom | Santa Claus | Tooth Fairy | Halloween Spirit | Hurt Bot | The Whisper | Money Mummy | Dr. Otto Von Death | Lumino | Piglets | Evil Dragon | The Lumberjack | Dr. Military | Toy Master | Richard Nixon | Muscleor | Punk Crabs | Ultralak | Taker | Ratings Monster | Beetlejuice | Strike
Titans (2018)
Trigon | Dr. Adamson | Nuclear Family (Nuclear Dad, Nuclear Stepdad, Nuclear Mom, Nuclear Sis & Nuclear Biff) | Angela Azarath | Joker | Deathstroke | Cadmus Laboratories (Mercy Graves & Walter Hawn) | Dr. Light | Wintergreen | Shimmer | Blackfire | Scarecrow | Jason Todd | Cyrus Beake
Movies
Teen Titans: Trouble in Tokyo: Uehara Daizo | Brushogun | Saico-Tek | Nya-Nya | Deka-Mido | Timoko | Mecha-Boi | Scarface
Justice League vs. Teen Titans: Trigon | Legion of Doom (Lex Luthor, Cheetah, Solomon Grundy, Toymaster, & Weather Wizard) | Atomic Skull | Ra's al Ghul
Teen Titans: The Judas Contract: H.I.V.E./Church of Blood (Brother Blood, Mother Mayhem, Deathstroke & Terra)
Teen Titans Go! To the Movies: Slade | Balloon Man
Teen Titans Go! vs. Teen Titans: Hexagon (Trigon (Teen Titans Go!) & Trigon (Teen Titans)) | Master of Games | Gentleman Ghost | Megan Claus | Raven's Demon
Video Games
Injustice: Superman | Nightwing | Cyborg | Raven | Bane | Catwoman | Solomon Grundy | Killer Frost | Deathstroke