Jurassic World: Dominion Dominates Fandom Wikis - The Loop
Play Sound
| | | |
| --- | --- | --- |
| " | I always was the better fighter. | " |
| | ~ Blackfire | |
| | | |
| --- | --- | --- |
| " | I won't forget this, sister dear! | " |
| | ~ Blackfire's last words. | |
Blackfire is a recurring antagonist in Teen Titans, serving as the main antagonist of the episodes "Sisters" and "Betrothed". She is the archenemy and older sister of Starfire, and the two are polar opposites.
She was voiced by Hynden Walch, who also voices Madame Rouge in the same series and Harley Quinn in The Batman and the DC Animated Film Universe.
Biography
Blackfire first appeared when she arrived on Earth in the episode "Sisters". She gave Starfire a jewel and pretended to enjoy being reunited with her. Blackfire won the Teen Titans' support by having fun with them and telling them stories of adventures she had throughout her travels in the galaxy. The Titans seemed to like her so much, Starfire was beginning to think they wouldn't need her around anymore. She was especially unhappy with her sister's attempts at flirting with Robin. When Starfire thought of leaving Earth, the Centauri Police showed up and captured her. The Titans rescued her and explained to the Centaurians that they have captured the wrong Tamaranean. The Titans then discovered that Blackfire had framed Starfire for crimes by giving her a stolen jewel from the Centauri System. Blackfire, who was leaving Earth at that exact moment, was defeated by Starfire and taken to prison, swearing revenge on her sister.
Blackfire later broke out from prison and wrested control of Tamaran as its new Grand Ruler. Blackfire attempted to get revenge on Starfire by forcing her to marry Glgrdsklechhh. This was actually part of an elaborate plot between Blackfire and Glgrdsklechhh; by marrying Starfire to Glgrdsklechhh, he would reward Blackfire with a very powerful jewel. When her ruse was uncovered, Blackfire was once again defeated by Starfire and banished from Tamaran. Blackfire was one of the only villains missing from the lineup of the Brotherhood of Evil, suggesting that she was not out to get all the superheroes, or even the Titans, but simply to just take out Starfire.
Blackfire was intended to return to the show and serve as the main antagonist of what would have been the sixth season. However, the show was canceled by Cartoon Network before such a season could be produced.
Appearance
Like her sister, maybe even more so, Blackfire is shown to be very beautiful. She has a long head of black hair, wears a black crop top, a black skirt, and a pair of black knee-high boots.
Personality
Blackfire loves thrills and causing trouble and does not seem to be remorseful about anything she's ever done. The two do not exactly get along well, as Blackfire is constantly trying to, in some way, do away with Starfire, first with getting her arrested and then trying to marry her off to an ooze monster. Blackfire loves fighting her sister, and not just fighting her, but rubbing in the fact that she is older and stronger in her little sister's face.
The two of them are poster children for sibling rivalry.
Quotes
| | | |
| --- | --- | --- |
| " | Oh, that. Well, after you had me thrown in jail, I got bored. So I broke out and took over Tamaran for kicks. | " |
| | ~ Blackfire. | |
Gallery
Trivia
Despite Blackfire only appearing in two episodes of the original series, she is very popular among fans.
Just like Trigon Is Raven's archenemisis, Blackfire is a rival to Starfire not to mention that they are family.
Unlike her original incarnation, this Blackfire can actually fly.
Nega Starfire has a very simlar personalty to her.
Despite her small number of appearances, Blackfire is indirectly responsible for the founding of the Teen Titans, as selling Starfire to the Gordanians led to her escaping and the Titans forming to stop the Gordanians.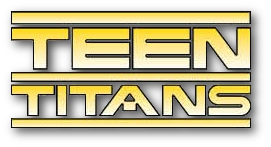 Villains
Comics
Andre LeBlanc | Anti-Monitor | Arsenal | Bane | The Batman Who Laughs | Blackfire | Blizzard | Brother Blood | Brotherhood of Evil (Brain, Monsieur Mallah, Madame Rouge & General Immortus) | Brutale | Calculator | Cheshire | Clock King | Damien Darhk | Deathstroke | Deuce & Charger | Deathwing | Ding Dong Daddy | Doctor Light | Doctor Polaris | Duela Dent | Electrocutioner | Firefly | Gentleman Ghost | Gizmo | Harley Quinn | Holocaust | Ice Kate | Jericho | Jinx | Joker | Kid Kold | Killer Croc | Kwiz Kid | Legion of Doom (Superboy-Prime, Sun Girl, Headcase, Inertia, Indigo, Persuader, Zookeeper) | Lex Luthor | Mad Hatter | Mammoth | Mantis | Match | Mister Freeze | Mister Twister | Neron | Neutron | Ocean Master | Penguin | Phobia | Plasmus | Poison Ivy | Prometheus | Psimon | Puppeteer | Pylon | Ravager | Riddler | Royal Flush Gang | Suicide Squad | Shimmer | Sunburst | Terra | Terra (Dark Multiverse) | Terror Titans | The Agent | Trident | Trigon | Twister | Two-Face | Veil | Ultra-Humanite | Warp | Wildebeest | Wintergreen
Television
Teen Titans (2003)
Slade | Terra | Trigon | Blackfire | H.I.V.E. Five (Jinx, Gizmo, Mammoth, Billy Numerous, See-More, & Kyd Wykkyd) | Dr. Light | Cinderblock | Brother Blood | Brotherhood of Evil (Brain, Monsieur Mallah, Madame Rouge & General Immortus) | Control Freak | Puppet King | Killer Moth | Mad Mod | Mother Mae-Eye | Mumbo Jumbo | Plasmus | Overload | Nega Cyborg | Nega Starfire | Nega Beast Boy | Fang | Kitten | Angel | Adonis | Johnny Rancid | Malchior | Master of Games | Ternion | Glgrdsklechhh | The Source | Guard | Kardiak | White Monster | Thunder & Lighting | Atlas | XL Terrestrial | H.I.V.E. Academy | Private H.I.V.E. | H.I.V.E. Headmistress | H.I.V.E. Soldiers | Krall | Radiation Creature | I.N.S.T.I.G.A.T.O.R. | Professor Chang | Sammy & Cash | Steamroller | Wrestling Star | Baron Ryang | Punk Rocket | Soto | Space Monster | Katarou | Red X | Trogaar
Teen Titans Go!
Trigon | Terra | Slade | Cinderblock | Plasmus | H.I.V.E. Five (Gizmo, Jinx, Mammoth, See-More & Billy Numerous) | Brother Blood | Dr. Light | Control Freak | Mumbo Jumbo | Mad Moe | Killer Moth | Kitten | Mother Mae-Eye | Punk Rocket | Brotherhood of Evil (Brain, Monsieur Mallah & Madame Rouge) | Rose Wilson | Raging Raven | Blackfire | Darkseid | Doomsday | Pain Bot | Sandwich Guardians | Ed | Flex | Muscle | Magic God | Vegetor | Twin Destroyers of Azarath | Slime Monster | Scary Teri | The Invisible Man | Pelicans | Perfect Sandwich | Death | Honk | Giant Robotic Alien | Klatak | Legion of Doom | Santa Claus | Tooth Fairy | Halloween Spirit | Hurt Bot | The Whisper | Money Mummy | Dr. Otto Von Death | Lumino | Piglets | Evil Dragon | The Lumberjack | Dr. Military | Toy Master | Richard Nixon | Muscleor | Punk Crabs | Ultralak | Taker | Ratings Monster | Beetlejuice | Strike
Titans (2018)
Trigon | Dr. Adamson | Nuclear Family (Nuclear Dad, Nuclear Stepdad, Nuclear Mom, Nuclear Sis & Nuclear Biff) | Angela Azarath | Joker | Deathstroke | Cadmus Laboratories (Mercy Graves & Walter Hawn) | Dr. Light | Wintergreen | Shimmer | Blackfire | Scarecrow | Jason Todd | Cyrus Beake
Movies
Teen Titans: Trouble in Tokyo: Uehara Daizo | Brushogun | Saico-Tek | Nya-Nya | Deka-Mido | Timoko | Mecha-Boi | Scarface
Justice League vs. Teen Titans: Trigon | Legion of Doom (Lex Luthor, Cheetah, Solomon Grundy, Toymaster, & Weather Wizard) | Atomic Skull | Ra's al Ghul
Teen Titans: The Judas Contract: H.I.V.E./Church of Blood (Brother Blood, Mother Mayhem, Deathstroke & Terra)
Teen Titans Go! To the Movies: Slade | Balloon Man
Teen Titans Go! vs. Teen Titans: Hexagon (Trigon (Teen Titans Go!) & Trigon (Teen Titans)) | Master of Games | Gentleman Ghost | Megan Claus | Raven's Demon
Video Games
Injustice: Superman | Nightwing | Cyborg | Raven | Bane | Catwoman | Solomon Grundy | Killer Frost | Deathstroke