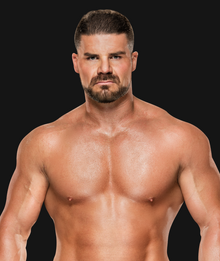 Robert Roode, mainly now known as Bobby Roode, is a wrestler for the TNA promotion. He protrays the villainous role espically after breaking up from James Storm as part of the Beer Money stable.
History
Debut/Team Canada
Roode debuted under the Team Canada stable where they took part in the World X-Cup. However, this was won by Team USA and Roode went on to act as an enforcer of the stable due to his size and strength. Eventually, Team Canada were forced to disband after losing a match to Team 3D, Jey Lethal, and Rhino leaving Roode out of the group.
Beer Money & Fortune/ Face Turn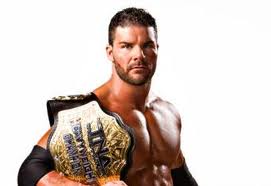 During at one point, Robert Roode teamed up with James Storm to take on Team LAX (Homicide and Hernandez) for the Tag Titles and they were successful. After winning another match, Roode and Storm begin to call themselves "Beer Money Inc." and were argubly the top heel stable of the time. Roode and Storm would defeat more tag teams including the Motor City Machine Guns (Alex Shelly and Chris Sabin but eventually lost the titles to Lethal and Creed. However, Beer Money would soon win the tag titles again from Team 3D. Roode and Storm even defeated Kevin Nash and Syxx-Pac in a match.
Eventually, Hulk Hogan and Eric Bischoff took over the company and Roode and Storm acts as bodyguards for them. They took on other tag teams under Bischoff's orders. Eventually, Ric Flair came into the picture and Roode and Storm joined him (along with AJ Styles, Desmond Wolf, and Kazarian) under the Fortune stable. Roode and Storm  continued to domiante the tag team division and, soon, they and all of Fortune joined his Immortal stable. However, much later, Roode, Storm, and the rest of the Fortune turned on Immortal which actually marks the first time Roode is a face.