Jurassic World: Dominion Dominates Fandom Wikis - The Loop
Play Sound
Brother Blood is the main antagonist of Teen Titans: The Judas Contract. He is the leader of the H.I.V.E. and was Deathstroke's employer who had sought to capture the Teen Titans in order to absorb their superpowers, thereby enabling him to become a "god" by utilizing his newfound abilities to secure world domination.
He was voiced by Gregg Henry, who also portrayed Martin Proctor in Black Lightning, and The Voice in The Belko Experiment.
Biography
Brother Blood first appears in an interview in which he defends his "church" of accusations. After the interview, he kills the reporter for "blasphemous" insinuations and returns to his lair. Brother Blood has built a machine in which he tests on Jericho which works but he has Jericho shot (or so he thought).
At a cemetery, he meets Deathstroke whom he hired to capture the Teen Titans. He doubles the pay to move the contract up for a week in which Deathstroke agrees. After Deathstroke along with Terra capture the Titans (except Nightwing), Brother Blood finds that he cannot operate the machine without one more Titan until Deathstroke offers Terra.
After the ritual to make Brother Blood into a god begins, Nightwing arrives and destroys the machine but the machine still made Brother Blood have the same powers as the other Titans.
While Deathstroke battles Robin and Nightwing, Brother Blood battles the other Titans but he is defeated when Raven strips him of his powers. He is then shot by his loyal follower, Mother Mayhem, revealing that she loved him and wanted to mercifully spare him from being locked up.
Personality
Brother Blood is shown to be a villain who is hungry for power to become like a god. This obsession led him to his downfall.
Trivia
This version like his 2003 animated counterpart, is the leader of the H.I.V.E.
In the comic adaption, Brother Blood was not involved with the story.
Animated Movie Universe Villains
Animated Features
Justice League: The Flashpoint Paradox: Professor Zoom | Wonder Woman | Aquaman | Ocean Master | Black Manta | Deathstroke | Lex Luthor | Clayface | Rogues (Captain Cold, Captain Boomerang, Top, Heat Wave, & Mirror Master) | Joker | Yo-Yo
Justice League: War: Darkseid | Desaad | Parademons | Ocean Master
Son of Batman: Deathstroke | League of Assassins (Ra's al Ghul & Talia al Ghul) | Ubu | Killer Croc | Man-Bats
Justice League: Throne of Atlantis: Ocean Master | Black Manta | The Trench | Lex Luthor
Batman vs. Robin: Court of Owls (Samantha Vanaver, Talon, Owls Lieutenant, & Talon Warriors) | Dollmaker
Batman: Bad Blood: League of Assassins (Talia al Ghul, The Heretic, Onyx, Firefly, Tusk, Mad Hatter, Electrocutioner, Hellhound, Calculator, & Killer Moth) | Black Mask
Justice League vs. Teen Titans: Trigon | Legion of Doom (Lex Luthor, Cheetah, Solomon Grundy, Toymaster, & Weather Wizard) | Atomic Skull | Ra's al Ghul
Justice League Dark: Destiny | Ritchie Simpson | Felix Faust | Demons Three
Teen Titans: The Judas Contract: Church of Blood/H.I.V.E. (Brother Blood, Mother Mayhem, Deathstroke, & Terra)
Suicide Squad: Hell To Pay: Professor Zoom | Suicide Squad (Amanda Waller, Deadshot, Harley Quinn, Captain Boomerang, Bronze Tiger, Copperhead, Killer Frost, Black Manta, Count Vertigo, Punch & Jewelle) | Blockbuster | Silver Banshee | Vandal Savage | Knockout | Scandal Savage | Professor Pyg | Black Mask | Tobias Whale | League of Assassins (Deathstroke) | Two-Face
The Death Of Superman: Doomsday | Lex Luthor | Intergang (Bruno Mannheim) | Mercy Graves | Cyborg Superman
Constantine: City Of Demons: The Movie: Nergal
Reign Of The Supermen: Cyborg Superman | Darkseid | Parademons | Lex Luthor | Mercy Graves
Batman: Hush: Riddler/Hush | Catwoman | Poison Ivy | Bane | Joker | Harley Quinn | Clayface | Scarecrow | Lex Luthor | Lady Shiva | Two-Face | Penguin | Mr. Freeze | Thomas Elliot
Wonder Woman: Bloodlines: Villainy Inc. (Veronica Cale, Doctor Cyber, Doctor Poison, Silver Swan, Cheetah, Giganta, & Medusa) | Parademons
Justice League Dark: Apokolips War: Darkseid | Parademons | Trigon | Lex Luthor | Suicide Squad (Harley Quinn, Captain Boomerang, King Shark, Cheetah, Black Manta, & Bane) | League of Assassins (Lady Shiva) | Weather Wizard | Giganta | Toymaster
See Also
Batman Villains | Batwoman Villains | Constantine: The Hellblazer Villains | Harley Quinn Villains | Justice League Villains | Justice League Dark Villains | Robin Villains | Suicide Squad Villains | Superman Villains | Teen Titans Villains | Wonder Woman Villains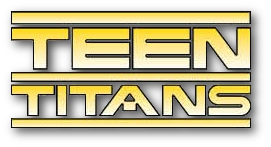 Villains
Comics
Andre LeBlanc | Anti-Monitor | Arsenal | Bane | The Batman Who Laughs | Blackfire | Blizzard | Brother Blood | Brotherhood of Evil (Brain, Monsieur Mallah, Madame Rouge & General Immortus) | Brutale | Calculator | Cheshire | Clock King | Damien Darhk | Deathstroke | Deuce & Charger | Deathwing | Ding Dong Daddy | Doctor Light | Doctor Polaris | Duela Dent | Electrocutioner | Firefly | Gentleman Ghost | Gizmo | Harley Quinn | Holocaust | Ice Kate | Jericho | Jinx | Joker | Kid Kold | Killer Croc | Kwiz Kid | Legion of Doom (Superboy-Prime, Sun Girl, Headcase, Inertia, Indigo, Persuader, Zookeeper) | Lex Luthor | Mad Hatter | Mammoth | Mantis | Match | Mister Freeze | Mister Twister | Neron | Neutron | Ocean Master | Penguin | Phobia | Plasmus | Poison Ivy | Prometheus | Psimon | Puppeteer | Pylon | Ravager | Riddler | Royal Flush Gang | Suicide Squad | Shimmer | Sunburst | Terra | Terra (Dark Multiverse) | Terror Titans | The Agent | Trident | Trigon | Twister | Two-Face | Veil | Ultra-Humanite | Warp | Wildebeest | Wintergreen
Television
Teen Titans (2003)
Slade | Terra | Trigon | Blackfire | H.I.V.E. Five (Jinx, Gizmo, Mammoth, Billy Numerous, See-More, & Kyd Wykkyd) | Dr. Light | Cinderblock | Brother Blood | Brotherhood of Evil (Brain, Monsieur Mallah, Madame Rouge & General Immortus) | Control Freak | Puppet King | Killer Moth | Mad Mod | Mother Mae-Eye | Mumbo Jumbo | Plasmus | Overload | Nega Cyborg | Nega Starfire | Nega Beast Boy | Fang | Kitten | Angel | Adonis | Johnny Rancid | Malchior | Master of Games | Ternion | Glgrdsklechhh | The Source | Guard | Kardiak | White Monster | Thunder & Lighting | Atlas | XL Terrestrial | H.I.V.E. Academy | Private H.I.V.E. | H.I.V.E. Headmistress | H.I.V.E. Soldiers | Krall | Radiation Creature | I.N.S.T.I.G.A.T.O.R. | Professor Chang | Sammy & Cash | Steamroller | Wrestling Star | Baron Ryang | Punk Rocket | Soto | Space Monster | Katarou | Red X | Trogaar
Teen Titans Go!
Trigon | Terra | Slade | Cinderblock | Plasmus | H.I.V.E. Five (Gizmo, Jinx, Mammoth, See-More & Billy Numerous) | Brother Blood | Dr. Light | Control Freak | Mumbo Jumbo | Mad Moe | Killer Moth | Kitten | Mother Mae-Eye | Punk Rocket | Brotherhood of Evil (Brain, Monsieur Mallah & Madame Rouge) | Rose Wilson | Raging Raven | Blackfire | Darkseid | Doomsday | Pain Bot | Sandwich Guardians | Ed | Flex | Muscle | Magic God | Vegetor | Twin Destroyers of Azarath | Slime Monster | Scary Teri | The Invisible Man | Pelicans | Perfect Sandwich | Death | Honk | Giant Robotic Alien | Klatak | Legion of Doom | Santa Claus | Tooth Fairy | Halloween Spirit | Hurt Bot | The Whisper | Money Mummy | Dr. Otto Von Death | Lumino | Piglets | Evil Dragon | The Lumberjack | Dr. Military | Toy Master | Richard Nixon | Muscleor | Punk Crabs | Ultralak | Taker | Ratings Monster | Beetlejuice | Strike
Titans (2018)
Trigon | Dr. Adamson | Nuclear Family (Nuclear Dad, Nuclear Stepdad, Nuclear Mom, Nuclear Sis & Nuclear Biff) | Angela Azarath | Joker | Deathstroke | Cadmus Laboratories (Mercy Graves & Walter Hawn) | Dr. Light | Wintergreen | Shimmer | Blackfire | Scarecrow | Jason Todd | Cyrus Beake
Movies
Teen Titans: Trouble in Tokyo: Uehara Daizo | Brushogun | Saico-Tek | Nya-Nya | Deka-Mido | Timoko | Mecha-Boi | Scarface
Justice League vs. Teen Titans: Trigon | Legion of Doom (Lex Luthor, Cheetah, Solomon Grundy, Toymaster, & Weather Wizard) | Atomic Skull | Ra's al Ghul
Teen Titans: The Judas Contract: H.I.V.E./Church of Blood (Brother Blood, Mother Mayhem, Deathstroke & Terra)
Teen Titans Go! To the Movies: Slade | Balloon Man
Teen Titans Go! vs. Teen Titans: Hexagon (Trigon (Teen Titans Go!) & Trigon (Teen Titans)) | Master of Games | Gentleman Ghost | Megan Claus | Raven's Demon
Video Games
Injustice: Superman | Nightwing | Cyborg | Raven | Bane | Catwoman | Solomon Grundy | Killer Frost | Deathstroke