Line 67:
Line 67:
 

[[Category:Terrorists]]

 

[[Category:Terrorists]]

 

[[Category:Rogue Villains]]

 

[[Category:Rogue Villains]]

⚫
 
 

[[Category:Power Hungry]]

 

[[Category:Power Hungry]]

 

[[Category:Living Villains]]

 

[[Category:Living Villains]]

Line 75:
Line 74:
 

[[Category:One-Man Army]]

 

[[Category:One-Man Army]]

 

[[Category:Wrathful Villains]]

 

[[Category:Wrathful Villains]]

⚫
 
 

[[Category:Trash-Talking Villains]]

 

[[Category:Trash-Talking Villains]]

 

[[Category:Scarred Villains]]

 

[[Category:Scarred Villains]]

 

[[Category:Heroes turned to the Dark Side]]

 

[[Category:Heroes turned to the Dark Side]]

 

[[Category:Complete Monster]]

 

[[Category:Complete Monster]]

 
⚫
 
⚫
---
Revision as of 21:55, 6 February 2015
Bryan Fury is a fictional character in the Tekken series.
Tekken 3
Bryan was a former soldier in the United States Army and an officer in the National Police Organization. He was known as skilful detective and combatant, but Lei Wulong discovered that he had connections with drug dealers., Bryan was killed in a shoot-out in Hong Kong. His body was transported to the laboratory of Dr. Abel. He planned creating the Cyborg Army. Abel thought that a perfect cyborg must have the mechanics built by his rival Dr. Boskonovitch. He reanimated Bryan's body and sent him to collect this data. Bryan entered to the King of Iron Fist Tournament 3 targeting Yoshimitsu, who is Boskonovitch's friend.
Tekken 4
Bryan realised that the end of his life is near. The only person who could change this is Doctor Abel, but he abandoned him two years ago and he became the main scientist of the Mishima Zaibatsu. One day he heard about the King of Iron Fist Tournament 4 and he decided to enter the tournament. If he defeats Heihachi Mishima he would become the head of the Mishima Zaibatsu. Then he would command Abel to modify his body. After the tournament he met Abel and attacked him. Then he fell to the ground unconscious. He woke up in the laboratory of doctor Boskonivitch. Doctor told him that he was saved by Yoshimitsu. He also said the he will give him a perfect body and Bryan agreed.
Tekken 5
Doctor installed in his body perpetual generator. Bryan attacked him and Manji Clan members and left laboratory in the ruins. He entered to the King of Iron Fist Tournament 5 to test his real abilities.
Tekken 6
In previous tournament Bryan wanted to test his abilities, but Yoshimitsu thwarted his plans. After this Bryan started destroying everything in sight. But later he get bored. When he learned about the King of Iron Fist Tournamnet 6 he entered to this.
Street Fighter X Tekken
Bryan appears in Street fighter X Tekken as a DLC character. When Bryan hears about Pandora, he seeks to gain it for his own uses, so he breaks into G-Corperation and steals an experimental JACK robot known as Jack X. When the two reach Pandora, Jack X's software reboots, and he recognises Bryan as a target. Bryan takes cover behind Pandora for a moment before launching himself at Jack X.
Trivia
Bryan Fury will laugh whenever specific moves are performed on him, e.g. Volcano Blaster or Nina's Bad Habit, indicating possible masochism.
Videos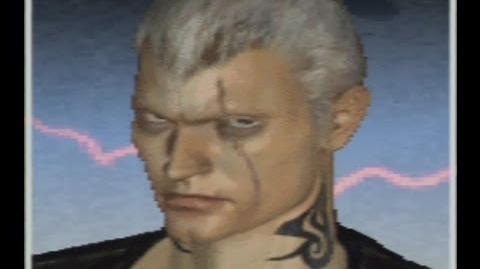 Community content is available under
CC-BY-SA
unless otherwise noted.