Jurassic World: Dominion Dominates Fandom Wikis - The Loop
Play Sound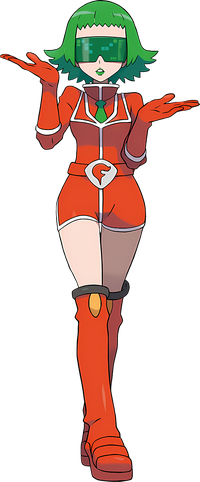 Bryony is one of five Team Flare scientists in Pokémon X and Y.
She is voiced by Akane Fujita in the Japanese version, and by Emily Woo Zeller in the English dubbed.
History
In the games
Bryony is one of five Team Flare scientists that are the driving force behind the team, being identified by her green hair.
She is first seen with Celosia and one of Team Flare's Admins at the Poké Ball Factory, trying to coerce the company president into working for them.
At the factory, the player and Calem or Serena will fight against Bryony and Celosia in a double battle.
In the Pokémon Adventures manga
Bryony makes her first appearance in the X & Y chapter alongside her fellow Team Flare members. She, Celosia, and Xerosic witness the legendary Pokémon Xerneas and Yveltal rampage through Vaniville Town during a battle with each other.
They note that they need the Pokémon to power their ultimate weapon, but currently have no means as to capture them.
Appearance
Bryony is a green-haired woman. She wears a red jacket, red shorts, red gloves and red boots. She also has red goggles.
Bryony's Pokemon