Jafar says: Read my lips and come to grips with the reality!


This article is a stub and is in need of expansion. You can help Villains Wiki by expanding it.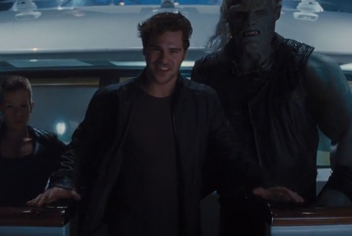 Chris Rodriguez is a demigod son of Hermes and character in the Percy Jackson series. He is an antagonist in the movie adaptation, Percy Jackson: Sea of Monsters.
He is portrayed by Grey Damon.
History
He is first seen when a Colchis Bull tries to kill Percy in the Camp Half-Blood, he escapes along with his half-brother Luke Castellan and other defected demigods, he later appears when Percy and his friends are walking in a street and kidnaps Grover, teleporting him into Princess Andromeda, when Percy reaches the boat, he makes a final appearance and tries to capture Percy, only for Percy to push him into the water.
Trivia
His role in the movie was expanded.
In the book series, he eventually redeems himself in the "Battle of the Labyrinth" and becomes the boyfriend of Clarisse.