We're Getting Mutants in the MCU - The Loop
Play Sound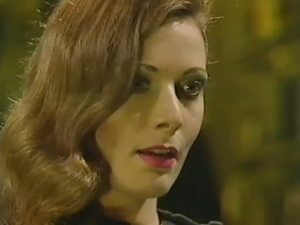 Enlightenment is one of the two secondary antagonists of the Doctor Who story "Four to Doomsday", along with Persuasion.
She was portrayed by Annie Lambert.
Biography
Enlightenment was one of the two lieutenants of the Urbankan leader Monarch, known in full as the Minister of Enlightenment. Like the rest of the Urbankan race bar Monarch, she had had her personality and memories recorded onto silicon chips which had then been inserted into an android body that resembled her original form. Monarch, who had raided Earth four times in the past, intended to conquer the planet, wipe out its population and plunder its minerals for his experiments.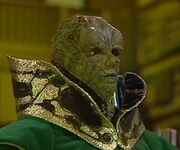 When their vessel was four days' travel away from Earth, the TARDIS materialised on board. Enlightenment joined Monarch and Persuasion in observing the Doctor and his companions, eventually greeting him, Tegan and Adric in person. Enlightenment convinced Tegan to do a sketch of what people on Earth looked like, which was used as the basis for new humanoid bodies into which she and Persuasion were transferred. They then greeted the travellers and the other Earth representatives on board in their new body.
After Monarch had charmed Adric over to their cause, Enlightenment hypnotised the more resistant Nyssa. Nyssa was taken away to be transferred into an android body but the process was stopped by the Doctor. Enlightenment continued to observe events with Monarch as an escape attempt by Tegan left the TARDIS floating in space near the ship. The Doctor and Adric defeated Persuasion and attempted to transfer across to the TARDIS from an airlock. Enlightenment arrived and knocked Adric out before untying the Doctor's rope, leaving him floating helplessly in space with limited air. Adric recovered and overpowered her, ripping her circuits from her android body and throwing them into space, effectively killing her.