Wiki Targeted (Entertainment)
Play Sound



Click To Help Darkseid!

Darkseid has declared that this article requires immediate Cleanup in order to meet a higher standard.
Help improve this article by improving formatting, spelling and general layout - least it fall victim to an Omega Effect


✓
Jafar says: Read my lips and come to grips with the reality!


This article is a stub and is in need of expansion. You can help Villains Wiki by expanding it.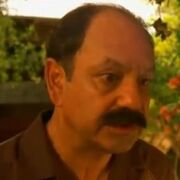 Felix Gumm is an antagonist in the Spy Kids series. He is an OSS agent of a lot of importance to the Cortez family, from being with them since the spy children's birth in Spy Kids 2: The Island of Lost Dreams, he became a secret antagonist until he reforms in the third film.
He is portrayed by Cheech Marin.
Biography
Felix pretended to be Carmen and Juni Cortez's uncle, meaning that he was Gregorio Cortez's fake brother, in place of the cut off Machete Cortez. He wears a fake mustache to fool the Cortez Children, which convinced them very much throughout the very first Spy Kids film. Felix was later caught by (what appeared to be) Floop's henchmen and turned into a Fooglie just like the other captured agents
Spy Kids 2: The Island of Lost Dreams
He was vaguely mentioned at the beginning of the film, (as he was seeing off Carmen and Juni Cortez before their mission), and then mentioned rather widely at the end, when he was forced to attempt to betray the Cortez family, including grandma and grandpa, (Ingrid Cortez's mother and father), as he was persuaded by Donnagon Giggles, the so called new Director of the OSS - and a traitor who tried to take over the planet with a gadget from the island of lost dream
Spy Kids 3: Game Over
He briefly showed up again, this time to help the Cortezes fight the Toymaker's virtual robots. This time he called himself Carmen and Juni's uncle despite denying it in the past two films.
Villains

Villains