She-Hulk Trailer Dropped - The Loop
Play Sound
| | | |
| --- | --- | --- |
| " | Many heroes make enemies that last a lifetime. But you, the both of you… your enemies last forever! | " |
| | ~ Gentleman Ghost | |
| | | |
| --- | --- | --- |
| " | Some of us have been dead for centuries, lad. [Shoots Sebastian Faust] The Boer War, the Great War, the Second World War... I've seen more mothers and children die than I care to remember. But I've never fallen in love, until now. [Shoots Sebastian Faust] And you took her from me. Would you burn the world for revenge, Faust? | " |
| | ~ Gentleman Ghost to Sebastian Faust | |
James Craddock, better known as Gentleman Ghost, is a supervillain from DC comics who varies between being a criminal who pretends to be a ghost or an actual spirit. In both forms he is a criminal and can perform a number of spectral abilities that make him tricky to combat (such as his ability to phase through solid matter), as well as being in the comics he has appeared in the DC Animated Universe as a minor villain in Justice League.
Biography
New Earth
James Craddock was born in the late 1800s to a rich father who soon abandoned both Craddock and his mother leaving them to make it on their own, as Craddock grew he wanted to make his mother proud and promised to give her all the money and jewels she could possibly want. Trying to make enough for both them originally Craddock became a pickpocket but his mother grew ill and died while still young. Left with no parents or anyone close Craddock continued to be pickpocket and eventually become a highwayman though he is told by a person known as the Gypsy Queen that he would die by hanging but unable to pass on to the afterlife, the Gypsy Queen also told him he would fight a group of his greatest enemies centuries later which should he win the duel he'd be returned to life.
Hearing this Craddock believed her crazy but travelled to the United States of America not long after. There he continued as a highwayman until he as captured by a pair of gunslingers known as Nighthawk and Cinnamon, due to Nighthawk mistaking Craddock as a attempted rapist he had Craddock hung. Due to the strange circumstances and the fact he was executed under false circumstances Craddock returned as a ghost, he is informed he was cursed to be unable to pass on the afterlife until his executioners pass on but also informed they themselves are forced to reincarnate upon death. Realizing he is doomed to never pass on Craddock takes the alias Gentleman Ghost and starts to continue to be a thief to keep himself entertained.
Over the centuries he has come across many heroes who he fought due to the thrill awaiting the day he could be reborn. Eventually that day arrives and he gains help from his deceased mother in the form of her giving him the ability to summon spirits of the fallen enemies of his own adversaries. He continues to fight the Justice League but soon finds himself being vulnerable to Stargirl who as a virgin he can't attack without a material object yet get attacked himself and Wildcat who as a descendant of royalty can attack him as well. At the end of the fight Wildcat seems to be able to banish Gentleman Ghost to the afterlife though unlikely it would be permanent due to Gentleman Ghost's curse.
Prime Earth
Much of the Gentleman Ghost's past seems similar to that of the original except he now seems to desire an artifact called the Mortis Orb, an object said to have power over death and can raise the dead. In the first fight he tries to use the orb to summon an army of zombies but ends up defeated and the Mortis Orb supposedly rendered powerless. Desperate Gentleman Ghost retrieves the artifact and force Hawkman to help it regain power. Once he gets the Mortis Orb functional Gentleman Ghost mentions how now he can transcend death and be fully revived but at the cost of all life in the area. As the ritual starts a portal opens demanding the orb which Hawkman takes leading Gentleman Ghost to being dragged in. Eventually Gentleman Ghost somehow escaped his imprisonment and recruited for a sub-vison of the Suicide Squad.
There it is revealed he fell in love with a succubus by the name Wither who he tries to force the group to go back for when she was left behind. After fighting off a group of supernatural terrorists led by Sebastian Faust, Gentleman Ghost and Wither embrace one another. Eventually Faust offers the others a chance to join him as he claims he will destroy all magic and arcane but can grant them all their hearts desire first. While tempted by the offer Faust leaves it ambiguous enough to where Ghost feels he might be erased as well right after he finally found happiness causing him to refuse the offer while Wither was already working for him.
As Ghost helps fight the group it comes to the point that Sebastian Faust puts Wither under his complete control and forces her to suck the life force of all the other members, Ghost himself is immune due to being undead thus forced to shoot her to free her of his influence and save the others. It is there Ghost revealed the only reason he followed Waller was due to Wither but now believing she was dead didn't care who died. El Diablo talked Ghost into still fighting if only to avenge Wither and have his own revenge so Ghost shots Faust just as he was about to kill the others.
While Faust points out he's only doing this to save his wife and child, Ghost angrily points out he's been forced to see many deaths but never before was in love until Wither. Just as Ghost is about to kill Faust, Wither reveals she still exists and that in a way Faust helped reunite them, overwhelmed the lovers embrace. While the other members ask if they really won anything Ghost makes it clear he feels he won while still embracing Wither.
Personality
Gentleman Ghost is portrayed as a overall polite individual who tends to prefer just stealing with seemingly low amount of violence towards the public though he will resort to violence whenever needed or if against superheroes. In life he was a man who stole more out of necessity or greed while as a ghost he does it seemingly just to have fun as he has become bored over the years. Despite being rendered essentially immortal due to being unable to crossover he seems to not like it as he longs to either pass on or to be reborn to be able to enjoy life as a mortal.
Given his curse he seems slightly vengeful due to the fact he will target the reincarnation of those who doomed him though he also isn't above assisting his enemies if he deems it necessary or worth it. The vengeful side is arguably best shown when he attacked Faust when he thought Wither was dead despite him making it clear he didn't care who died, it is also notable he wasn't afraid when wounded with mystic arrows that seemed capable of killing him rather he seemed to welcome it further emphasizing he was tired of the mortal world.
Gallery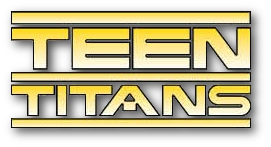 Villains
Comics
Andre LeBlanc | Anti-Monitor | Arsenal | Bane | The Batman Who Laughs | Blackfire | Blizzard | Brother Blood | Brotherhood of Evil (Brain, Monsieur Mallah, Madame Rouge & General Immortus) | Brutale | Calculator | Cheshire | Clock King | Damien Darhk | Deathstroke | Deuce & Charger | Deathwing | Ding Dong Daddy | Doctor Light | Doctor Polaris | Duela Dent | Electrocutioner | Firefly | Gentleman Ghost | Gizmo | Harley Quinn | Holocaust | Ice Kate | Jericho | Jinx | Joker | Kid Kold | Killer Croc | Kwiz Kid | Legion of Doom (Superboy-Prime, Sun Girl, Headcase, Inertia, Indigo, Persuader, Zookeeper) | Lex Luthor | Mad Hatter | Mammoth | Mantis | Match | Mister Freeze | Mister Twister | Neron | Neutron | Ocean Master | Penguin | Phobia | Plasmus | Poison Ivy | Prometheus | Psimon | Puppeteer | Pylon | Ravager | Riddler | Royal Flush Gang | Suicide Squad | Shimmer | Sunburst | Terra | Terra (Dark Multiverse) | Terror Titans | The Agent | Trident | Trigon | Twister | Two-Face | Veil | Ultra-Humanite | Warp | Wildebeest | Wintergreen
Television
Teen Titans (2003)
Slade | Terra | Trigon | Blackfire | H.I.V.E. Five (Jinx, Gizmo, Mammoth, Billy Numerous, See-More, & Kyd Wykkyd) | Dr. Light | Cinderblock | Brother Blood | Brotherhood of Evil (Brain, Monsieur Mallah, Madame Rouge & General Immortus) | Control Freak | Puppet King | Killer Moth | Mad Mod | Mother Mae-Eye | Mumbo Jumbo | Plasmus | Overload | Nega Cyborg | Nega Starfire | Nega Beast Boy | Fang | Kitten | Angel | Adonis | Johnny Rancid | Malchior | Master of Games | Ternion | Glgrdsklechhh | The Source | Guard | Kardiak | White Monster | Thunder & Lighting | Atlas | XL Terrestrial | H.I.V.E. Academy | Private H.I.V.E. | H.I.V.E. Headmistress | H.I.V.E. Soldiers | Krall | Radiation Creature | I.N.S.T.I.G.A.T.O.R. | Professor Chang | Sammy & Cash | Steamroller | Wrestling Star | Baron Ryang | Punk Rocket | Soto | Space Monster | Katarou | Red X | Trogaar
Teen Titans Go!
Trigon | Terra | Slade | Cinderblock | Plasmus | H.I.V.E. Five (Gizmo, Jinx, Mammoth, See-More & Billy Numerous) | Brother Blood | Dr. Light | Control Freak | Mumbo Jumbo | Mad Moe | Killer Moth | Kitten | Mother Mae-Eye | Punk Rocket | Brotherhood of Evil (Brain, Monsieur Mallah & Madame Rouge) | Rose Wilson | Raging Raven | Blackfire | Darkseid | Doomsday | Pain Bot | Sandwich Guardians | Ed | Flex | Muscle | Magic God | Vegetor | Twin Destroyers of Azarath | Slime Monster | Scary Teri | The Invisible Man | Pelicans | Perfect Sandwich | Death | Honk | Giant Robotic Alien | Klatak | Legion of Doom | Santa Claus | Tooth Fairy | Halloween Spirit | Hurt Bot | The Whisper | Money Mummy | Dr. Otto Von Death | Lumino | Piglets | Evil Dragon | The Lumberjack | Dr. Military | Toy Master | Richard Nixon | Muscleor | Punk Crabs | Ultralak | Taker | Ratings Monster | Beetlejuice | Strike
Titans (2018)
Trigon | Dr. Adamson | Nuclear Family (Nuclear Dad, Nuclear Stepdad, Nuclear Mom, Nuclear Sis & Nuclear Biff) | Angela Azarath | Joker | Deathstroke | Cadmus Laboratories (Mercy Graves & Walter Hawn) | Dr. Light | Wintergreen | Shimmer | Blackfire | Scarecrow | Jason Todd | Cyrus Beake
Movies
Teen Titans: Trouble in Tokyo: Uehara Daizo | Brushogun | Saico-Tek | Nya-Nya | Deka-Mido | Timoko | Mecha-Boi | Scarface
Justice League vs. Teen Titans: Trigon | Legion of Doom (Lex Luthor, Cheetah, Solomon Grundy, Toymaster, & Weather Wizard) | Atomic Skull | Ra's al Ghul
Teen Titans: The Judas Contract: H.I.V.E./Church of Blood (Brother Blood, Mother Mayhem, Deathstroke & Terra)
Teen Titans Go! To the Movies: Slade | Balloon Man
Teen Titans Go! vs. Teen Titans: Hexagon (Trigon (Teen Titans Go!) & Trigon (Teen Titans)) | Master of Games | Gentleman Ghost | Megan Claus | Raven's Demon
Video Games
Injustice: Superman | Nightwing | Cyborg | Raven | Bane | Catwoman | Solomon Grundy | Killer Frost | Deathstroke
Villains
Comics
2-Face-2 | Abraham Langstrom | Alfred Protocol | Alfred Stryker | Alice | Amanda Waller | Amygdala | Anarky | An Innocent Guy | Ares | Arkham Knight | Arnold John Flass | Azrael | Baby Doll | Bane | Barbatos | Bat-Mite | The Batman Who Laughs | Black Glove | Black Mask | Blockbuster I | Blockbuster II | Brain | Broker | Brother EYE | Calculator | Calendar Man | Castle Bat | Captain Fear | Captain Boomerang | Carmine Falcone | Catman | Catwoman | Cheetah | Cheshire | Circus of Strange | Clayface | Clayface (Matt Hagen) | Claything | Clock King | Clownface | Club of Villains | Cluemaster | Composite Superman | Condiment King | Copperhead | Cornelius Stirk | Court of Owls | Crazy Quilt | Crime Doctor | Curtis Base | Dark Archer | David Cain | David Li | Dark Knights | Deacon Blackfire | Deadshot | Dealer | Deathstroke | Dick Grayson (Frank Miller) | The Dawnbreaker | The Devastator | Dr. Crane | Doctor Death | Doctor Double X | Doctor Phosphorus | Doctor Randolph Porter | Donna Troy | Dr. Silversmith | The Drowned | Electrocutioner | Emperor Penguin | Enigma | Ernie Chubb | Faceless | Falcone Crime Family | Film Freak | Firebug | Firefly | Flamingo | Floronic Man | Gearhead | General Ulysses Armstrong | Gilda Dent | Gorilla Boss | Gotham City Police Department | Gillian B. Loeb | Great White Shark | The Grim Knight | Harley Quinn | Holiday | Holly Robinson | Humpty Dumpty | Hugo Strange | Hush | Instigator | Jack the Ripper | James Gordon, Jr. | Jason Todd | Jeremiah Arkham | Joe Chill | Joker | Judge of Owls | Joker's Daughter | Key | KGBeast | King of Cats | King Snake | King Tut | Killer Croc | Killer Moth | Kite Man | Lady Shiva | League of Assassins | Leviathan | Lex Luthor | Lock-Up | Lord Death Man | Mad Hatter | Mad Monk | Magpie | Malochia | Man-Bat | Mary Keeny | Maxie Zeus | Maxwell Lord | The Merciless | Merrymaker | Micheal Atkins | Monk | Mr. Bloom | Mr. Freeze | Mrs. Freeze | Mayor Oswald Cobblepot | Mr. Toad | Mr. Whisper | Mutants | Neo Joker | Neron | Nightslayer | Nocturna | Omega | Onomatopoeia | Orca | Outsider | Owlman | Phantasm | Penguin | Penny Plunderer | Phosphorus Rex | Planet Master | Poison Ivy | Polka Dot Man | Professor Arnold Hugo | Professor Pyg | Prometheus | Punchline | Ra's al Ghul | Ragdoll | Ratcatcher | Reaper | Red Death | Reverse-Flash | Riddler | Robin King | Roland Daggett | Roxy Rocket | Royal Flush Gang | Rupert Thorne | Saint Batman | Sal Maroni | Scarecrow | Sensei | Sewer King | Signalman | Simon Hurt | Sinestro | Snowman | Solomon Grundy | Spellbinder | Squid | Steeljacket | Suicide Squad | Talia al Ghul | Talon | Tally Man | Ten Eyed Man | Terrible Trio | Thomas Wayne | Tiger Shark | Timecode | Tony Zucco | Tweedledum and Tweedledee | Two-Face | Ubu | Vandal Savage | Ventriloquist | Ventriloquist II | Ventriloquist III | Vertigo | Victor Zsasz | Whisper A'Daire | White Rabbit | Wrath | The Wonderland Gang | Zebra-Man
Theatrical Movies
Batman (1966): Joker | Catwoman | Penguin | Riddler
Batman (1989): Joker | Joker Goons (Bob Hawkins) | Alicia Hunt | Carl Grissom | Max Eckhardt | Vinnie Ricorso | Joe Chill
Batman Returns: Penguin | Red Triangle Circus Gang (Organ Grinder, Poodle Lady, Tattooed Strongman, Stungun Clown, Thin Clown, Fat Clown, Sword Swallower, Knifethrower Dame & Fire Breather) | Max Shreck | Catwoman
Batman: Mask of the Phantasm: Phantasm | Joker | Salvatore Valestra | Arthur Reeves | Chuckie Sol | Buzz Bronski
Batman Forever: Riddler | Two-Face | Sugar | Spice | NygmaTech (Frogmen) | Neon Gang (Neon Gang Leader) | Salvatore Maroni
Batman & Robin: Poison Ivy | Mr. Freeze | Bane | Snowy Cones Thugs | Golums | Jason Woodrue
Batman Begins: Ra's al Ghul | League of Shadows (Ra's Decoy) | Scarecrow | Falcone Crime Family (Carmine Falcone, Victor Zsasz, & Arnold Flass) | Joe Chill
The Dark Knight: Joker | Joker's Thugs (Thomas Schiff, Chuckles, Kilson, Happy, Dopey, Grumpy & Bus Driver) | Two-Face | Sal Maroni | The Chechen | Gambol | Lau | Bank Manager | Michael Wuertz | Burmese Bandit
The Dark Knight Rises: League of Shadows (Bane, Talia al Ghul & Barsad) | Catwoman | John Daggett | Ra's al Ghul | Scarecrow
Batman v Superman: Dawn of Justice: Lex Luthor | Doomsday | Anatoli Knyazev | Mercy Graves | Cesar Santos | Amajagh | Joe Chill | Zod | Joker | Steppenwolf
Suicide Squad: Eyes of the Adversary (Enchantress & Incubus) | Suicide Squad (Deadshot, Harley Quinn, Captain Boomerang, El Diablo, Killer Croc, Slipknot & Amanda Waller) | Joker's Gang (Joker, Jonny Frost, Panda Man & Monster T) | Griggs
The Lego Batman Movie: Joker | Harley Quinn | Phantom Zone Criminals (Zod, Sauron, Kraken, Lord Voldemort, Agent Smith, Jaws, Gremlins, Medusa, Lord Vampyre, Wicked Witch of the West, & Daleks) | Catwoman | Poison Ivy | Two-Face | Bane | Riddler
Joker: Clowns (Joker, Clown & Ambulance Clown) | Penny Fleck | Wall Street Three | Penny Fleck's Boyfriend
The Batman (2022): Riddler | Falcone Crime Syndicate (Carmine Falcone, Penguin, William Kenzie, Vinnie, & The Twins) | Catwoman | Salvatore Maroni | Riddler's Cult | Pete Savage | Gil Colson | Don Mitchell Jr. | Train Gang | Joker
Direct-to-video Movies
Batman & Mr. Freeze: SubZero: Mr. Freeze | Dr. Gregory Belson
Batman Beyond: Return of the Joker: Joker | The Jokerz (Chucko, Dee-Dee, Ghoul, Bonk, & Woof) | Harley Quinn
Batman: Mystery of the Batwoman: Penguin | Bane | Rupert Thorne | Carlton Duquesne
The Batman vs. Dracula: Dracula | Penguin | Joker
Superman/Batman: Public Enemies: Lex Luthor | Major Force | Metallo | Amanda Waller | Toyman | Solomon Grundy | Gorilla Grodd | Killer Frost | Lady Shiva | Giganta | Mongul | Captain Cold
Batman: Under the Red Hood: Jason Todd | Joker | Black Mask | Ra's al Ghul | Riddler | Ms. Li
Superman/Batman: Apocalypse: Darkseid | Female Furies (Granny Goodness, Gilotina, Mad Harriet, Lashina & Stompa) | Doomsday
Batman: Year One: Batman | Gotham City Police Department (Commissioner Loeb, Arnold John Flass, & Howard Branden) | Falcone Crime Family (Carmine Falcone & Johnny Viti) | Catwoman | Joker
Batman: The Dark Knight Returns: Batman | Joker | Mutant Leader | Ellen Yindel | Harvey Dent | Selina Kyle
Son of Batman: Deathstroke | League of Assassins (Ra's al Ghul & Talia al Ghul) | Ubu | Killer Croc | Man-Bats
Batman: Assault on Arkham: Suicide Squad (Amanda Waller, Deadshot, Harley Quinn, Captain Boomerang, Killer Frost, King Shark, Black Spider, KGBeast) | Joker | Riddler | Penguin | Scarecrow | Victor Zsasz | Bane | Two-Face | Poison Ivy
Lego DC Comics: Batman Be-Leaguered: Bat-Mite | Lex Luthor | Joker | Penguin | Man-Bat | Captain Cold | Black Manta
Batman vs. Robin: Court of Owls (Samantha Vanaver, Talon, Owls Lieutenant, & Talon Warriors) | Dollmaker
Batman Unlimited: Animal Instincts: Animalitia (Penguin, Killer Croc, Man-Bat, Cheetah & Silverback)
Batman Unlimited: Monster Mayhem: Joker | Scarecrow | Clayface | Silver Banshee | Solomon Grundy
Batman: Bad Blood: League of Assassins (Talia al Ghul, The Heretic, Onyx, Firefly, Tusk, Mad Hatter, Electrocutioner, Hellhound, Calculator, & Killer Moth) | Black Mask
Batman: The Killing Joke: Joker | Vinnie & Joe | Paris Franz
Batman Unlimited: Mechs vs. Mutants: Penguin | Mr. Freeze | Cheetah | Hush | Mad Hatter | Two-Face | Bane | Chemo | Killer Croc | Clayface | Joker | Dr. Kirk Langstrom
Batman: Return of the Caped Crusaders: Joker | Penguin | Riddler | Catwoman | Archer | Black Widow | Bookworm | Clock King | Egghead | False Face | King Tut | Louie the Lilac | Mad Hatter | Minstrel | Mr. Freeze | Sandman | Shame | Siren
Batman and Harley Quinn: Harley Quinn | Poison Ivy | Floronic Man
Batman vs. Two-Face: Two-Face | Hugo Strange | Catwoman | King Tut | Bookworm | Joker | Penguin | Riddler | Clock King | Egghead | Mr. Freeze | Shame | Harley Quinn
Scooby-Doo! & Batman: The Brave and the Bold: Riddler | Clayface | Joker | Mr. Freeze | Catwoman | Penguin | Harley Quinn | Poison Ivy
Batman: Gotham by Gaslight: Jack the Ripper | Barbara-Eileen Gordon | Selina Kyle | Harvey Dent | Hugo Strange
Batman Ninja: Joker | Harley Quinn | Catwoman | Gorilla Grodd | Bane | Penguin | Poison Ivy | Deathstroke | Two-Face
Batman vs. Teenage Mutant Ninja Turtles: Foot Clan (Shredder & Baxter Stockman) | League of Assassins (Ra's al Ghul & Ubu) | Joker | Penguin | Harley Quinn | Mr. Freeze | Scarecrow | Two-Face | Poison Ivy | Bane
Batman: Hush: Riddler/Hush | Catwoman | Poison Ivy | Bane | Joker | Harley Quinn | Clayface | Scarecrow | Lex Luthor | Lady Shiva | Two-Face | Penguin | Mr. Freeze | Thomas Elliot
Batman: Death in the Family: Jason Todd | Joker | Black Mask | Ra's al Ghul | Riddler | Talia al Ghul | Cheetah | Two-Face
Batman: Soul of the Dragon: Nāga | Kobra (Jeffery Burr, Schlangenfaust, Lady Eve, King Snake & Rip Jagger) | Ben Turner | Shiva | Richard Dragon | Jade
Batman: The Long Halloween: Holiday | Falcone Crime Family (Carmine Falcone, Milos Grapa, Alberto Falcone, Johnny Viti, & Sofia Falcone) | Two-Face | Joker | Solomon Grundy | Salvatore Maroni | Poison Ivy | Penguin | Scarecrow | Mad Hatter | San Ho Hui (Mickey Chen) | Calendar Man | Catwoman

Television
Batman 60s show
Joker | Penguin | Catwoman | Riddler | Mr. Freeze | The Archer | Black Widow | Bookworm | Egghead | Clock King | Queenie Goldstein | Sandman | Dr. Cassandra Spellcraft | Cabala | Minstrel | Shame | False Face | The Siren | Undine | Chandell & Harry | King Tut | Louie the Lilac | Mad Hatter | Cornelia | Baby Jane Towser | Lydia Limpet | Zelda the Great | The Puzzler | Olga, Queen of Cossacks | Marsha, Queen of Diamonds | Lord Marmaduke Ffogg | Lady Penelope Peasoup | Ma Parker | Freddy the Fence | Lola Lasagne | Nora Clavicle | Colonel Gumm | Minerva | Killer Moth | Calamity Jan
1970s Filmation series
Joker | Catwoman | Penguin | Riddler | Clayface | Mr Freese | Sweet Tooth
Batman: The Animated Series
Joker | Two-Face | Harley Quinn | Penguin | Catwoman | Rupert Thorne | Riddler | Poison Ivy | Scarecrow | Mad Hatter | Killer Croc | Clayface | Ra's al Ghul | Mr. Freeze | Man-Bat | Ventriloquist and Scarface | Roland Daggett | Clock King | Bane | Hugo Strange | Lloyd Ventrix | Kyodai Ken | Baby Doll | Emile Dorian | Red Claw | Boss Biggis | Sewer King | Talia al Ghul | Maxie Zeus | Lock-Up | Professor Milo | Count Vertigo | Daniel Mockridge | Grant Walker | Gil Mason | Arkady Duvall | Ferris Boyle | Arnold Stromwell | Tony Zucco | H.A.R.D.A.C. | Randa Duane | Batman Clone | Calendar Girl
The Batman (2004)
Joker | Penguin | Bane | Catwoman | Mr. Freeze | Ethan Bennett | Killer Croc | Man-Bat | Firefly | Riddler | Punch & Judy | Kabuki Twins | Hugo Strange | Cluemaster | Ragdoll | Temblor | Poison Ivy | Tony Zucco | Count Vertigo | Harley Quinn | Maxie Zeus | Clayface | Gearhead | Francis Grey | Killer Moth | D.A.V.E. | Dracula | Rumor | Toyman | Mirror Master | Lex Luthor | Black Mask | Sinestro | Joker 2.0 | Prank | Killgore Steed | Team Penguin | Julie | Spellbinder | Blaze | The Joining | Cosmo Krank | Marty Slacker | Scorn | Wrath | Metallo | Shadow-Thief
Batman: The Brave and The Bold
Joker | Music Meister | Catwoman | Penguin | Mr. Freeze | Clayface | Riddler | Poison Ivy | Lex Luthor | Flower Children | Harley Quinn | Morgaine Le Fey | Sweet Tooth | Queenie Goldstein | Bane | Kite Man | Black Manta | Gentleman Ghost | Major Force | Mirror Master | Metallo | Brainiac | Flamingo | Mxyzptlk | Toyman | Thinker | Doctor Sivana | Mister Mind | Black Adam
Beware the Batman
Anarky | Ra's al Ghul | Deathstroke | Harvey Dent | Killer Croc | Simon Stagg | Professor Pyg and Mr. Toad | Man-Bat | Cypher | Magpie | Lady Shiva | Tobias Whale | Phosphorus Rex | Lunkhead | Humpty Dumpty | Silver Monkey | Key | Bethany Ravencroft | Daedalus Boch | Junkyard Dog | Sapphire Stagg | Matatoa | Anatol Mykros
Harley Quinn
Harley Quinn | Poison Ivy | Joker | Scarecrow | Queen of Fables | Darkseid | Parademons | Penguin | Mr. Freeze | Bane | Lex Luthor | Killer Croc | Man-Bat | Riddler | Deadshot | Calendar Man | Condiment King | Solomon Grundy | Kite Man | Doctor Psycho | Clayface | King Shark | Nora Fries | Sy Borgman | Doctor Trap | Frank the Plant | Felix Faust | Toyman | Metallo | Livewire | Parasite | Black Adam | Captain Cold | Gorilla Grodd | Black Manta | Cheetah | Giganta | Sinestro | Maxie Zeus | Eris | KGBeast | Two-Face | Catwoman | Nick Quinzel | Sharon Quinzel
Video Games
LEGO Batman
Joker | Penguin | Riddler | Harley Quinn | Catwoman | Two-Face | Bane | Clayface | Killer Croc | Killer Moth | Mad Hatter | Man-Bat | Mr. Freeze | Poison Ivy | Scarecrow | Ra's al Ghul | Hush
Lego Batman 2: DC Super Heroes
Joker | Lex Luthor | Harley Quinn | Riddler | Two-Face | Catwoman | Bane | Penguin | Poison Ivy | Scarecrow | Captain Boomerang | Clayface | Mad Hatter | Ra's al Ghul | Killer Croc | Bane | Killer Moth | Mr. Freeze | Man-Bat | Hush | Zod | Sinestro | Brainiac | Gorilla Grodd | Captain Cold | Black Manta | Black Adam | Bizarro
Lego Batman 3: Beyond Gotham
Brainiac | Joker | Lex Luthor | Cheetah | Solomon Grundy | Firefly | Killer Croc | Sinestro | Atrocitus | Larfleeze | Star Sapphire | Composite Superman | Bane | Arkillo | Condiment King | Music Meister | Captain Cold | Black Adam | Black Manta | Black Hand | Bronze Tiger Cyborg Superman | Deadshot | Deathstroke | Lobo | Dex-Starr | Doomsday | Gorilla Grodd | Harley Quinn | Hush | Kalibak | Killer Moth | Man-Bat | Mad Hatter | Manchester Black | Metallo | Mr. Freeze | Mr. Mxyzptlk | Parasite | Penguin | Poison Ivy | Polka Dot Man | Red Hood | Riddler | Toyman | The Trickster | Ultra-Humanite | Catwoman | Bizarro | Amanda Waller | Captain Boomerang | El Diablo | King Shark | Killer Frost | Plastique | Terra | Zod | Faora | Joker | Two-Face | Ra's al Ghul | Bane | Catwoman | Scarecrow | Blight | Joker | Mr. Freeze | Arrow Deathstroke | Malcolm Merlyn | Darkseid
Injustice
Superman | Wonder Woman | Yellow Lantern | The Flash | Aquaman | Nightwing | Cyborg | Raven | Solomon Grundy | Catwoman | Bane | Black Adam | Deadshot | Poison Ivy | Scarecrow | Joker | Deathstroke
See Also
Arkhamverse Villains | Batgirl Villains | Batman Beyond Villains | Batwoman Villains | Birds of Prey Villains | Catwoman Villains | Gotham Villains | Harley Quinn Villains | Nightwing Villains | Outsiders Villains | Red Hood Villains | Robin Villains | Telltalle Batman Villains

Villains
Comics
Abra Kadabra | Amanda Waller | Amos Fortune | Amazo | Anarky | Angle Man | Anti-Justice League | Anti-Monitor | Appellaxians | Aquarius | Asmodel | Atomic Skull | Axis America | Bane | Barbatos | The Batman Who Laughs | Black Adam | Black Hand | Black Lantern Corps | Black Manta | Black Spider | Blockbuster | Blue Beetle (Dark Multiverse) | Brainiac | Bronze Tiger | Brother Eye | Brotherhood of Evil | Cadre | Calculator | Calendar Man | Captain Boomerang | Captain Cold | Castle Bat | Catalyst | Catman | Catwoman | Cheetah | Chemo | Cheshire | Circe | Clayface | Clock King | Cluemaster | Copperhead | Construct | Cosmic King | Crazy Quilt | Crime Syndicate of America | Crucifer | Cyborgirl | Darkseid | Dark Supergirl | Deadline | Deadshot | Deathstroke | Demolition Team | Demons Three | Despero | Doctor Alchemy | Doctor Destiny | Doctor Double X | Doctor Impossible | Doctor Light | Doctor Manhattan | Doctor Phosphorus | Doctor Polaris | Doctor Poison | Doctor Psycho | Doctor Regulus | Doctor Sivana | Dominators | Doomsday | Dragon King | Dumas | Earthworm | Eclipso | Electrocutioner | Elite | Enchantress | Epoch the Lord of Time | Eradicator | Evil Star | Fatal Five | Felix Faust | Fiddler | Floronic Man | Funky Flashman | Gamemnae | General Eiling | Genocide | Gentleman Ghost | Golden Gilder | Goldface | Gorilla Grodd | Gunhawk | Harley Quinn | Hector Hammond | Hellgrammite | Human Flame | Hyena | Ibac | Icicle | Imperiex | Injustice League | Intergang | I.Q. | Johnny Sorrow | Joker | Key | Killer Croc | Killer Frost | Killer Moth | Kite Man | Kobra | Kobra Cult | Krona | League Buster | League of Assassins | Legion of Doom | Lex Luthor | Libra | Lobo | Mad Hatter | Mageddon | Magpie | Manchester Black | Manhunters | Matter Master | Maxwell Lord | Mekanique | Merlyn | Mirror Master | Mister Atom | Mister Mind | Mister Nebula | Mr. Freeze | Mongul | Mordru | Morgaine Le Fey | Multiplex | Nekron | Nekron (Pre-Crisis) | Neron | Neutron | Nightshade | Obsidan | Ocean Master | Overman | Parademons | Parasite | Penguin | Perpetua | Pied Piper | Plastique | Poison Ivy | Professor Ivo | Professor Zoom | Prometheus | Psycho-Pirate | Queen Bee | Queen of Fables | Ra's al Ghul | Rainbow Raider | Rama Khan | Red Death | Red King | Red Panzer | Red Volcano | Riddler | Roulette | Royal Flush Gang | Satanus | Scarecrow | Science Squad | Secret Society of Super Villains | Shadow-Thief | Shaggy Man | Shark | Simon Stagg | Sinestro | Solomon Grundy | Star Sapphire | Starbreaker | Starro | Steppenwolf | Suicide Squad | Superboy-Prime | Tattooed Man | Terra-Man | T.O. Morrow | Two-Face | Ultra-Humanite | Vandal Savage | Volcana | Warp | Weather Wizard | White Martians | Wizard
Theatrical Movies
Justice League: Steppenwolf | Parademons (Parademon Scout) | Darkseid | Black Clad (Black Clad Alpha) | Lex Luthor | Deathstroke | Ares
Zack Snyder's Justice League: Darkseid's Elite (Darkseid, Steppenwolf, DeSaad, Granny Goodness, & Parademons) | Lex Luthor | Deathstroke | Black Clad (Black Clad Alpha) | Ares | Joker
Direct-to-video Movies
Justice League: The New Frontier: The Centre | Captain Cold
Justice League: Crisis on Two Earths: Crime Syndicate of America (Owlman, Ultraman, Superwoman, Johnny Quick, Power Ring, J'edd J'arkus, & Black Power) | Lex Luthor | White Martians | President Slade Wilson | Rose Wilson
Justice League: Doom: Legion of Doom (Vandal Savage, Bane, Cheetah, Ma'alefa'ak, Metallo, Mirror Master, & Star Sapphire) | Royal Flush Gang (King, Queen, Jack, Ace, & Ten)
Justice League: The Flashpoint Paradox: Professor Zoom | Wonder Woman | Aquaman | Ocean Master | Black Manta | Deathstroke | Lex Luthor | Clayface | Rogues (Captain Cold, Captain Boomerang, Top, Heat Wave, & Mirror Master) | Joker | Yo-Yo
Justice League: War: Darkseid | Desaad | Parademons | Ocean Master
Justice League: Throne of Atlantis: Ocean Master | Black Manta | The Trench | Lex Luthor
Justice League League: Gods and Monsters: Will Magnus
Justice League vs. Teen Titans: Trigon | Legion of Doom (Lex Luthor, Cheetah, Solomon Grundy, Toymaster, & Weather Wizard) | Atomic Skull | Ra's al Ghul
Justice League vs. the Fatal Five: Fatal Five (Emerald Empress, Mano, Persuader, Tharok, & Validus) | Bloodsport | Two-Face | Harley Quinn | Poison Ivy

Video Games
Injustice: Gods Among Us: One Earth Regime (Superman, Wonder Woman, Yellow Lantern, The Flash, Aquaman, Cyborg, Shazam, Nightwing, Raven, Hawkgirl, Sinestro, Black Adam, Killer Frost, Solomon Grundy, Catwoman, Bane, & Doomsday) | Joker | Lex Luthor | Deathstroke | Ares
Injustice 2: Brainiac | Gorilla Grodd | Captain Cold | Reverse Flash | Cheetah | Deadshot | Poison Ivy | Bane | Scarecrow | One Earth Regime (Superman, Wonder Woman, Aquaman, Cyborg, Nightwing & Black Adam) | Dr. Fate | The Lords of Order | Grid | Atrocitus | Joker | Darkseid
See Also
Justice League Dark Villains | Justice League International Villains | Justice Society Villains | Young Justice Villains

Villains
Comics
Adolf Hitler | Amos Fortune | Atomic Skull | Avatar of Tech | Black Adam | Blackbriar Thorn | Brainwave | Brutale | Captain Nazi | Crime Champions | Darkseid | Demons Three | Doctor Destiny | Doctor Polaris | Dragon King | Eclipso | Empty Hand | Evil Star | Extant | Felix Faust | Fiddler | Fisherman | Fourth Reich | Gambler | Gentleman Ghost | Gog | Ian Karkull | Icicle | Injustice Society | Johnny Sorrow | Key | Kid Karnevil | King Kull | Kobra | Kulak | Major Force | Mekanique | Mirror Master | Monocle | Mordru | Nekron | Onimar Synn | Per Degaton | Plasmus | Psycho-Pirate | Roulette | Science Squad | Secret Society of Super Villains | Solomon Grundy | Spectre | Spirit King | Sportsmaster | Thinker | Ultra-Humanite | Vandal Savage | Weather Wizard | Weeper | White Dragon | Wizard | Wotan
Movies
Justice Society: World War II
Charles Halstead | Brainiac
Television
Stargirl
Injustice Society of America (Icicle, Brainwave, Sportsmaster, Tigress, Solomon Grundy, Gambler, Dragon King, Anaya Bowin, & Wizard) | Eclipso | Injustice Unlimited (Cindy Burman, Fiddler, & Artemis Crock) | Shade

Villains
Comics
Amanda Waller | Bane | Basilisk | Black Adam | Black Manta | Black Mask | Black Spider | Blackguard | Bloodsport | Brainiac | Bronze Tiger | Captain Boomerang | Captain Cold | Cheetah | Chemo | Chronos | Clock King | Copperhead | Count Vertigo | Crime Syndicate of America | Darkseid | Deadshot | Deathstroke | Doomsday | Doctor Light | Eclipso | The Enchantress | Electrocutioner | Female Furies | Gentleman Ghost | Giganta | Harley Quinn | Heat Wave | James Gordon, Jr. | Javelin | Joker | Joker's Daughter | KGBeast | Killer Croc | Killer Frost | King Shark | Klarion | Kobra Cult | Lobo | Magpie | Major Disaster | Major Force | Man-Bat | Manchester Black | Manhunters | Master Jailer | Match | Mindboggler | Nocturna | Owlman | Parademons | Parasite | Plasmus | Plastique | Poison Ivy | Professor Zoom | Punch and Jewelee | Shrapnel | Solomon Grundy | Starro | Suicide Squad | Talon | Tattooed Man | Thinker | Ultraman | Vandal Savage | Weasel | Zebra-Man | Zod
Movies
Suicide Squad: Eyes of the Adversary (Enchantress & Incubus) | Suicide Squad (Deadshot, Harley Quinn, Captain Boomerang, El Diablo, Killer Croc, Slipknot & Amanda Waller) | Joker's Gang (Joker, Jonny Frost, Panda Man & Monster T) | Griggs
Suicide Squad: Hell To Pay: Professor Zoom | Suicide Squad (Amanda Waller, Deadshot, Harley Quinn, Captain Boomerang, Bronze Tiger, Copperhead, Punch, Jewelee, & Count Vertigo) | Killer Frost | Blockbuster | Silver Banshee | Vandal Savage | Scandal Savage | Professor Pyg | Tobias Whale | League of Assassins (Deathstroke) | Two-Face
The Suicide Squad: The Thinker | Starro | Silvio Luna | Corto Maltese Armed Forces (Mateo Suarez & Vera) | Suicide Squad (Bloodsport, Ratcatcher 2, Harley Quinn, Peacemaker, King Shark, Polka Dot Man, Captain Boomerang, Blackguard, Mongal, Javelin, The Detachable Kid, Weasel, Savant & Amanda Waller) | Kaleidoscope | Calendar Man | Double Down | Karma | Ratcatcher | Polka Dot Man's Mother | Bloodsport's Father
See Also
Harley Quinn Villains | Peacemaker Villains