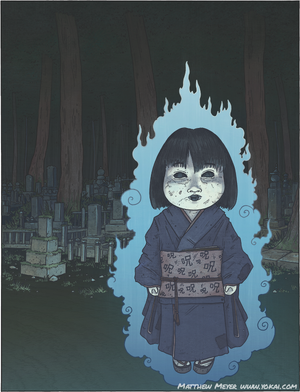 Hinnagami
are powerful wish-granting spirits from Japanese folklore that are believed to reside within dolls, they are a warning against greed and tales concerning them act accordingly.
Hinnagami can grant people any wish they desire and through such spirits families and individuals have grown rich and powerful, yet such power comes at a great cost as after each wish is fulfiled the Hinnagami will hound the mortal with demands on further wishes to grant, being spirits born of human greed they can never be satisified and will continue to hound their victim endlessly with demands, so powerful are the Hinnagami that even death cannot save their victims and the spirits will pursue them to Hell itself and continually harass them as punishment for their greed.
Community content is available under
CC-BY-SA
unless otherwise noted.