The Villains of Stephen King's IT
Play Sound

✓
This Villain was Headlined on September, 2017.

✓
This Villain was proposed and approved by Villains Wiki's Pure Evil Proposals Thread. Any act of removing this villain from the category without a Removal Proposal shall be considered vandalism (or a futile "heroic" attempt of redemption) and the user will have high chances of being terminated blocked. You cannot make said Removal Proposal without permission from an admin first.
Additional Notice: This template is meant for admin maintenance only. Users who misuse the template will be blocked for a week minimum.

This article's content is marked as Mature
The page Mature contains mature content that may include coarse language, sexual references, and/or graphic violent images which may be disturbing to some. Mature pages are recommended for those who are 18 years of age and older.


If you are 18 years or older or are comfortable with graphic material, you are free to view this page. Otherwise, you should close this page and view another page.
| | | |
| --- | --- | --- |
| " | You'll float too. | " |
| | ~ Its most famous quote, referring to causing Its victims to "float". | |
| | | |
| --- | --- | --- |
| " | I am eternal, child. I am the Eater of Worlds, and of children! | " |
| | ~ It boasting to the Losers and second famous quote | |
| | | |
| --- | --- | --- |
| " | I'll kill you all! I'll drive you crazy and then I'll kill you all! I am every nightmare you ever had, I am your worst dream come true. I am EVERYTHING you ever were afraid of! | " |
| | ~ It as Pennywise to the Loser's Club. | |
It (sometimes capitalized as IT), also more commonly known as Pennywise the Dancing Clown, is the titular main antagonist of Stephen King's 1986 coming-of-age horror novel It as well as its 1990 TV miniseries adaptation and the remastered 2017-2019 film duology of the same name. He is a minor antagonist in Stephen King's 1987 novel, The Tommyknockers and his 2011 novel, 11/22/63. He is also a posthumous antagonist in King's 2001 novel Dreamcatcher.
It is a horrific and malevolent cosmic entity that is billions of years old, spawned in the void of the Macroverse, which is also otherwise known as the Todash Darkness. An unknown number of centuries or even millennia ago, It came to planet Earth to feed. It lives in the sewers of the New England town Derry, awakening every twenty-seven years to prey on the town's children, feeding on their fears and using the writhing bright orange lights that comprised Its own life essence and is Its true form, known as "the Deadlights", a dangerous eldritch form of energy (which is used as a dark magical weapon by another monstrous Stephen King villain known as the Crimson King), to make them "float" before killing and devouring them.
This twisted extra-dimensional entity had a form a human could only comprehend as a giant spider, but It would almost always disguise Itself as a clown named "Pennywise the Dancing Clown" to attract children so that It could capture and kill them as they were an easier target. It could also morph into any form It wished, generally based on Its victim's fears.
Due to Its shapeshifting abilities, the true identity of the creature is never established. It seems to have no real name, gender, or identifiable species; thus the creature is only referred to as "It" by Its enemies.
It encounters a group of local Derry children collectively nicknamed the Losers' Club in 1956. It attempts to devour them, but they not only survive but manage to hurt, battle, and partially defeat It. The Losers Club grows into adults twenty-seven years later and returns to Derry after forgetting everything to battle It once again and presumably kill It. It is the sworn nemesis of Maturin the Turtle and the archenemy of the Losers' Club's very own Bill Denbrough.
Portrayals
In the 1990 two-part miniseries, It was portrayed by Tim Curry, who also played Frank-N-Furter in The Rocky Horror Picture Show, the Lord of Darkness in Legend, Wadsworth in Clue, Thaddeus E. Klang in TaleSpin, Taurus Bulba in Darkwing Duck, Hexxus in FernGully: The Last Rainforest, the Evil Manta in The Little Mermaid television series, Cardinal Richeliu in The Three Musketeers, Farley Claymore in The Shadow, Kilokahn in Super Human Samurai Syber-Squad, Drake in The Peeble and the Penguin, Dr. Anton Sevarius in Gargoyles, Long John Silver in Muppets Treasure Island, Simon Doonan in the Titanic TV movie, Maestro Forte in Beauty and the Beast: The Enchanted Christmas, Slagar the Cruel in Redwall, Dr. Slicer in Recess, Ben Ravencroft in Scooby-Doo and the Witch's Ghost, Big Brother in Johnny Bravo, the Mouse King in Barbie in the Nutcracker, Professor Calamitous in The Adventures of Jimmy Neutron: Boy Genius, Scarlet Fever and Nick O' Teen in Ozzy & Drix, Dale "The Whale" Biederbeck in Monk, Belial in The Legend of Atlantis, El Maléfico in ¡Mucha Luca!: The Return of El Maléfico, Von Talon in Valiant, Anatoly Cherdenko in Command and Conquer: Red Alert 3, Philippe in Barbie and The Three Musketeers, Billy Flynn in Criminal Minds, and Emperor Palpatine in Star Wars: The Clone Wars.
In the 1998 Indian TV series Woh (an unofficial adaptation of the book), It was portrayed by Liliput.
In both the 2017 film It and its 2019 sequel It: Chapter Two, It was portrayed by Bill Skarsgård, who also played Richard Persson in Crownjewels, Willard Russell in The Devil All The Time and Kro in the Marvel Cinematic Universe film Eternals.
Appearance
| | | |
| --- | --- | --- |
| " | Then the clown's face changed. And what little George Denbrough saw next was terrible enough to make his worst imaginings of the things in the basement look like sweet, angelic dreams; what he saw destroyed his sanity in one clawing stroke. | " |
| | ~ Stephen King on It during Its murder of Georgie. | |
No mortal knows or can know, the true form of It. The final physical form It takes is that of an enormous and hideous spider, but this is the closest the human mind can understand. What the children actually see is not Its actual form, but Its form in the physical realm. The true form of It exists in an inter-dimensional realm of eldritch energy referred to as "Deadlights", existing outside the physical world. Any living being that sees the "deadlights" would go insane almost instantly or die. Bill Denbrough comes dangerously close to seeing the deadlights and the shape behind the shape for a brief moment. He described it as an endless, crawling, hairy creature made of orange light.
Throughout the book, It is generally referred to as male, even by Itself, calling Itself "Mr. Bob Gray" and taking a male form as Pennywise the Clown. However, when confronting Its spider form, the characters find out that It is most likely female, due to Its final form in the physical realm being that of a giant female spider that was also pregnant. However, this is not Its true form, but the true form of the creature in the physical realm which is the closest representation of Its true form, as Its true form is genderless.
Personality
| | | |
| --- | --- | --- |
| " | Let go. Be afraid. You all taste so much better when you're afraid. | " |
| | ~ It to the Losers. | |
A pitiless, unreasonable, cowardly, and completely heartless sadist, It is a bully and monster right to Its very core.
Not only is It a deadly and dangerous predator who enjoys devouring Its prey (even and especially children, as they are easier to both trick and frighten), but It enjoys toying and "bullying" Its victims, terrifying them, tormenting them, and harassing them before finally slaughtering them as fear "floods the body and salts the meat", according to It.
It also bullies the Loser's Club verbally, namely Bill, mocking his stutter and, on top of that, the loss of his little brother, even using that sadness to take advantage of him. It possesses a psychopathic sense of humor and loves to taunt Its victims, taking glee in terrifying them and torturing them. It absolutely delights in Its monstrous cruelty and evil acts, making It a cruel monster out for death and fear and not just a predator out for survival as some fans assume.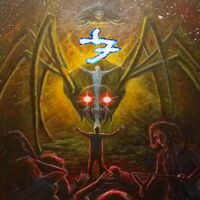 It also has the character of an arrogant narcissist, allying with, caring for, and loving absolutely no one and nothing but Itself. It views Itself as above Maturin "the Turtle", calling the latter "stupid" and looking down on him for his good-hearted and supportive nature. Like all evil god-like figures, It sees humans as inferior creatures, who exist solely to be toyed with and eaten.
It is highly intelligent and is a clever and manipulative trickster, shown whilst in the form of Pennywise the Dancing Clown when It is more than capable of acting in a warm and friendly manner to give the prey (most notably Georgie) a false sense of security and manipulating Henry Bowers into murdering his father and the Losers. As Pennywise, It is loud, jovial, cheerful, merry, sociable, and charming towards children, politely offering them the chance to visit Its circus and eat free food. This is the closest thing to kindness in Its soul, and it is just a façade to fool Its prey so that It can kill them and devour them. Some versions are so cruel that they have a hard time keeping this façade up. Aside from this, It doesn't have so much as a shred of redeeming qualities or anything that could detract It from Its twisted and evil nature.
Ironically, despite being a horrifying creature who preys on fear, It is a true coward at heart. When Its victims have overcome their fears of It, It can be pounded into a helpless and terrified pulp. Ultimately, It is pathetic and cowardly once Its victims actually face It together. It is terrified of starving and dying, as shown in Its final moments when It becomes a blubbering wreck.
Also, for all Its bravado and an impressive medley of powers, It is also rather hedonistic and emotionally immature. It often does whatever appeals to It instantly and never seems to plan ahead or take precautions. It also has a childlike need to cause a commotion and get attention rather than get on with killing Its opponents. Its arrogance and shortsightedness are ultimately what had led to Its undoing. It felt the need to take on all the Losers together to reaffirm Its supposed invincibility rather than accept Its limitations and pick them off while they were separated.
Its greatest weakness is that It underestimates the goodness of humanity, love, and friendship, leading to Its eventual presumed demise once the Losers' Club joins together and fights It together. This is when Its cocky arrogance works against It. Even with Its powers, the Losers' Club is still able to defeat It when they work together. This also shows that It lacks proper fighting skills as the kids were able to beat It despite lacking experience for the most part.
In the 2017-2019 film duology, It is even more depraved than Its original incarnation. It is not only a sadistic monster, but It rarely bothers to fake being affable towards anyone, and even when It tries to appear friendly, Its underlying creepiness still oozes through and It clearly struggles very much to act like a normal human. Instead of using Its Pennywise façade, It clearly prefers to corner and terrify Its victims before going straight for the kill. Furthermore, while It is still a coward, the remake ramps up Its more insidious side by portraying It as someone who cannot live without tormenting someone else. All of this makes It an arrogant sadist who will do anything to kill or otherwise maim others. When It is about to be defeated by the Losers, It simply and mysteriously tells them that they had all grown up, instead of insulting or snarling them, like It was proud to find worthy opponents. It could, however, just be a sarcastic way of insulting them, with It being angry to be defeated for good and seeing that the Losers are not afraid of It anymore.
Powers and Abilities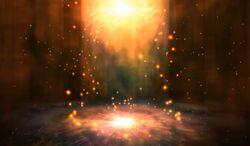 Being an interdimensional cosmic being, It was an extremely powerful entity. Although Its true form exists outside of time and space in the Macroverse, the powers demonstrated by Its earthly avatar include:
Psychic Power: It possesses an insane level of psychic power. It can steal people's souls and entrap them within the Deadlights (Its true form). It can also create psychic hurricanes capable of destroying entire towns. When battling the Losers, It created a psychic storm that devastated downtown Derry.
Mind Control: In addition to Its immense psychic power, It is capable of controlling the mind and actions of a person. It is implied that It controls and influences the mind of every adult in Derry or perhaps even the entire nation, as they are all ignorant of the terrible murders that take place there.
Possession: It also has the ability to possess people, which was shown when It possessed Mr. Keene in order to get Eddie to leave Derry.
Telepathy: It can read the minds of anyone he chooses to target. It often uses this to learn a victim's fears and exploit this with Its shapeshifting ability. It can also implant thoughts and projections into people's minds.
Physical Illusions: In addition to Its telepathy, It can also create physical illusions, such as balloons floating against the wind, making Its face appear on the moon, or the smell of popcorn and rotting corpses. It can also use this to cause a person to hallucinate. It typically uses this power along with Its shape-shifting to lure in or terrify victims.
Shapeshifting: It can transform into any form It pleases, whether it be the form of a person, flying leeches, zombies, a giant spider, etc. It often uses this power to take the form a victim fears most.
Size Alteration: In addition to Its shape-changing abilities, It is able to manipulate and alter the size of Its many forms, from big to small. For instance, when It, as Pennywise, ambushed and attacked the Losers after emerging from a projector screen, It appeared to be about five times or larger than normal.
Eye Color Alteration: It is capable of changing the color of Its eyes to fool Its prey, especially children. For example, when It meets Georgie, Its eyes are an evil yellow. But after introducing Itself to George, It changes Its eye color to a friendly blue. And when It is ready to attack Georgie, Its eyes revert to an evil yellow.
Teleportation: It can also teleport between locations in an instant. However, It has never been seen teleporting outside of the Derry City limits.
Partial Invisibility: This was clearly stated in several cases, most notably when the adult Beverly encounters It at the place where she used to live or when the adult Ben Hanscom encounters It in the public library. This suggests that only those who actually believe or have knowledge about Its existence are able to see It, although It can become fully visible to anybody when It is necessary or wishes to do so. One notable moment was when It helps Henry Bowers to escape from Juniper Hill, one of Henry's cellmates, and then the guard also witnesses It next to Henry.
Near-Invulnerability: It is not a true physical entity, so It cannot be killed or harmed by conventional means. The only known way to harm It is to perform the Ritual of Chüd, which involves Maturin and Gan (two multiversal beings) lending their psychic power to the person performing it. They both lent their power to the Losers numerous times when they faced It, giving them the power to harm It. Bill likened fighting It to "fighting smoke".
Immortality: Its earthly avatar has existed on Earth for thousands if not millions of years. Its true form has existed even longer in the Macroverse (a void outside of time and space that surrounds our own universe). The Ritual of Chüd is the only known way to kill the earthly avatar. However, it is heavily implied that Its true form still exists within the Macroverse and is eternal and can never truly be killed. This means that It could send another physical vessel of Itself to repeat the process on Earth again.
Regeneration: It can also quickly regenerate when It does receive a wound. This was shown when It instantaneously healed after being shot in the face by Bill and Richie when It chased them down Neibolt Street.
Dream Invasion: It is also implied that It can invade dreams, as It tells Eddie that It "will see him in his dreams" when taking the form of the leper at 29 Neibolt Street.

Insanity Projection: No mortal mind can perceive Its true form, even Bill when his psychic power was insanely boosted by Gan and the Turtle. Anyone who sees Its true form is driven instantly insane or drops dead from shock.
Chlorokineis/Flora-cide: With a touch, It can instantly cause plants to die. This is shown when Eddie (young and adult) encounters It in Its leper form. It must be distinguished from the illusions mentioned earlier as this effect persists long after Its appearance, although it does not serve any practical purposes.
Telekinesis: It can manipulate inanimate objects making them fall, float around, and behave supernaturally. This includes locking doors and electronic devices. It can also affect human bodies, as demonstrated when It sent Eddie flying against a wall merely with a glance in his direction.
Superhuman Strength: Although It is not a physical entity, It is still capable of superhuman attributes. This was shown when It could tear the heads and limbs off of children with extreme ease.
Superhuman Speed: Bill noted that It can move at extreme speeds, claiming that It was way faster than an "express train".
Superhuman Flexibility: It can also bend and twist Its many body parts beyond normal limits. This is shown when It confronted Eddie. It was seen in a fridge all twisted and contorted, and when It came out of the fridge, It easily untied Itself again.
Limitations/Shortcomings
Physics: It has to obey the laws of physics, so any shape and texture It adopts must abide by the shape of Its form. If It wants to fly, It has to have wings, and if It wants to crawl through tight spaces, It has to take on a small form.
(Film-Series) Anger, insults, and Its own fear: Aggression, physical violence, and verbal abuse while deprived of fear will cause It to shrivel and wither into a fetal blob. It will try to flee before It shrinks too much but if cornered, It will become an easy target.
Forms Taken by It
Novel
Pennywise
Mummy (though still resembling Pennywise)
Werewolf
Gillian
Leper
Mrs. Kersh/Old Lady
Rodan/crow hybrid
The shark from Jaws
Vampire resembling Count Orlok but with razor blades in place of teeth
Frankenstein's Monster
The Crawling Eye (from the movie of the same name)
The Spider
Deadlights
Flying Leeches
Zombie Victor Criss
Zombie Belch Huggins
Miniseries
Pennywise the Dancing Clown
Captain Hanscom
Swamp Skeleton
Georgie Denbrough
Mummy
Werewolf
Alvin Marsh
Gas Station Attendant
Mrs. Kersh/Rotting Witch
Zombie Belch Huggins
Stan Uris' head
Doberman pinscher head
Fortune Cookies
Beverly Marsh
Deadlights
The Spider
It: Chapter One
Pennywise the Dancing Clown
Librarian (possibly)
Headless Burned boy
Lilith/The Lady in the Painting
Leper
Zombie kids
Burned arms
Werewolf hands and jaws
A mummy's head
Alvin Marsh head
Zombie Georgie Denbrough
Georgie Denbrough
Spider limbs
Zombie Betty Ripsom (upper half and part of the zombie kids)
The Parade Clown (possibly)
Zombie Eddie Kasprak in a mattress
Richie Tozier doll
It: Chapter Two
Pennywise
Zombie Patrick Hockstetter
Mrs. Kersh/Witch
Bob Gray
Zombie Adrian Mellon
Paul Bunyan statue
Zombie kid arms
Leper
Mrs. Kasprak
Demonic Beverly Marsh
Creepy Bill
Pomeranian/Demon Hound
Zombie Betty Ripsom (lower half)
Zombie Georgie Denbrough
Fortune Cookies
Zombie heads in the fish tanks
Spider Stan head
Giant Bird
Wolf
Demonic drider
Spider/praying mantis Pennywise
Quotes
It (novel)
| | | |
| --- | --- | --- |
| " | Float? Oh yes, indeed they do. They float! And there's cotton candy… They float. They float, they float, Georgie, and when you're down here with me, you'll float too — everything down here floats. | " |
| | ~ It before killing Georgie Denbrough. | |
| | | |
| --- | --- | --- |
| " | Tell your friends I am the last of a dying race. The only survivor of a dying planet. I have come to rob all the women… rape all the men… and learn to do the Peppermint Twist! | " |
| | ~ It mocking Beverly. | |
| | | |
| --- | --- | --- |
| " | The Turtle can't help you. | " |
| | ~ It to the children (while the celestial turtle Maturin is gone now). | |
| | | |
| --- | --- | --- |
| " | You have no power. This is the power; feel the power, brat, and then speak again of how you come to kill the Eternal! | " |
| | ~ It to Bill Denbrough in the Macroverse. | |
| | | |
| --- | --- | --- |
| " | How do you like it out here, Little Friend? Do you like it? Do you love it? Do you give it 98 points because it has a good beat and you can dance to it? Can you catch it on your tonsils and heave it left and right? Did you like meeting my friend the Turtle? I thought that stupid old f--k died years ago, and all for good he could do you, he might as well have, did you think he could help you? | " |
| | ~ It taunting Bill Denbrough after he met the Turtle. | |
| | | |
| --- | --- | --- |
| " | Let me go! Let me go and you can have everything you've ever wanted; Money, fame, fortune, power! I can give you these things. I can bring your wife back! I can do it, only I. She'll remember nothing, just like the seven of you remember nothing. I can't give you eternal life, but I can touch you and you will live long, long lives. 200 years, 300, perhaps 500! I can make you gods of the Earth if you let me go! IF YOU LET ME GO. IF YOU LET ME- | " |
| | ~ It begging for Its life before the Lucky Seven deliver the final blow. | |
| | | |
| --- | --- | --- |
| " | NONONONONONONONO! | " |
| | ~ Its last words. | |
It (1990 miniseries)
| | | |
| --- | --- | --- |
| " | Oh yes, they float. Georgie, they float. And when you're down here with me, YOU'LL FLOAT TOO! | " |
| | ~ It before killing Georgie Denbrough. | |
| | | |
| --- | --- | --- |
| " | Say hello to your friends, Beverly! You'll die if you try to fight us, Beverly. You'll die if you try! You'll die if you try to fight us, Beverly. You'll die if you try. You'll die if you try. You'll die if you try. You'll die if you try… | " |
| | ~ It to young Beverly Marsh. | |
| | | |
| --- | --- | --- |
| " | I'LL KILL YOU ALL! Ha-ha! I'll drive you crazy, and I'll kill you all! I'm every nightmare you've ever had! I am your worst dream come true! I'm everything you were afraid of! RARGH! | " |
| | ~ It to the Losers Club. | |
| | | |
| --- | --- | --- |
| " | I am eternal, child! I am the eater of worlds, and of children. And you are next! | " |
| | ~ It to the Losers Club while attempting to kill Stan Uris. | |
| | | |
| --- | --- | --- |
| " | Take your pick...Billy, abi, abi......Billy boy. Oh, except for the one on the end. That's already taken. Sorry. | " |
| | ~ It mocking Bill Denbrough at the cemetery. | |
| | | |
| --- | --- | --- |
| " | What's the matter? One balloon, not enough? TRY A BUNCH! | " |
| | ~ It psyching out Richie at the library. | |
| | | |
| --- | --- | --- |
| " | Excuse me, sir. Do you have Prince Albert in a can? You do? Well, you better let the poor guy out! Bwa-ha! Bwa-ha! Bwa-ha! | " |
| | ~ It to Richie Tozier. | |
| | | |
| --- | --- | --- |
| " | Kiss me, fat boy! | " |
| | ~ It appearing to Ben Hanscom in the form of Beverly Marsh. | |
| | | |
| --- | --- | --- |
| " | Silly boy! You still think you can see "me." [chuckles] You'll never see me. You'll see only what your little mind can allow. Go! Now! For if you stay, you'll lose your little mind in my deadlights. Like all the others. Like all the others. | " |
| | ~ Its last words to Bill Denbrough and the Losers Club. | |
It: Chapter One (2017 film)
| | | |
| --- | --- | --- |
| " | Hiya Georgie. What a nice boat. Do you want it back? | " |
| | ~ It meets Georgie Denbrough. | |
| | | |
| --- | --- | --- |
| " | You look like a nice boy. I bet you have a lot of friends. | " |
| | ~ It to Georgie. | |
| | | |
| --- | --- | --- |
| " | Where is he? | " |
| | ~ It says to Georgie as to where his brother is. | |
| | | |
| --- | --- | --- |
| " | I bet I can cheer him up! I'll give him a balloon. Do you want a balloon too, Georgie? | " |
| | ~ It to Georgie. | |
| | | |
| --- | --- | --- |
| " | Well, I'm Pennywise, the dancing clown. "Pennywise?". "Yes?", "Meet Georgie". "Georgie, meet Pennywise". Now we aren't strangers, are we? | " |
| | ~ It introduces itself as Pennywise to Georgie Denbrough. | |
"
It: Oh, a storm blew me away. Blew the whole circus away. [laughs] Can you smell the circus, Georgie? There's peanuts… cotton candy… hot dogs… and…
Georgie: Popcorn?
It: POPCORN! Is that your favorite?
Georgie: Uh-huh.
It: Mine too! [laughs] Because they pop! Pop, pop! Pop, pop! Pop, pop, pop!
[both laugh]
"
~ It to Georgie.
| | | |
| --- | --- | --- |
| " | Oh! Without your boat? You don't wanna lose it, Georgie. Bill's gonna kill you! Here. Take it. Take it Georgie! | " |
| | ~ It luring in Georgie. | |
| | | |
| --- | --- | --- |
| " | Where ya going, Eds? If you lived here you'd be home by now. Come join the clown, Eds. You'll float down here. We all float down here! Yes, we do! | " |
| | ~ It to Eddie Kaspbrak. | |
| | | |
| --- | --- | --- |
| " | Beep-beep, Richie. | " |
| | ~ It before attacking Richie Tozier. | |
| | | |
| --- | --- | --- |
| " | Tasty, tasty, beautiful fear. | " |
| | ~ It before nearly devouring Eddie. | |
| | | |
| --- | --- | --- |
| " | This isn't real enough for you, Billy? I'm not real enough for you? It was real enough for Georgie. | " |
| | ~ It while chasing the Lucky Seven in the Neibolt house. | |
| | | |
| --- | --- | --- |
| " | No, I'll take him. I'll take all of you! And I'll feast on your flesh as I feed on your fear. Or you just leave us be. I'll take him—only him. Then, I will have my long rest, and you will all live to grow and thrive and lead happy lives until old age takes you back to the weeds. | " |
| | ~ It bargaining the Losers Club with Bill Denbrough's life. | |
| | | |
| --- | --- | --- |
| " | Fear… | " |
| | ~ It before Its first defeat. | |
It: Chapter Two (2019 film)
| | | |
| --- | --- | --- |
| " | Guess Stanley couldn't cut it. | " |
| | ~ Its message to the Losers in fortune cookies. | |
| | | |
| --- | --- | --- |
| " | Why? Because you weren't there, Billy. | " |
| | ~ It tormenting Bill on Georgie's death. | |
| | | |
| --- | --- | --- |
| " | Kiss me, fat boy! | " |
| | ~ Pennywise to Ben. | |
| | | |
| --- | --- | --- |
| " | I know what you are! A madman. | " |
| | ~ It to Mike. | |
| | | |
| --- | --- | --- |
| " | Come out and play! | " |
| | ~ It to the Losers. | |
| | | |
| --- | --- | --- |
| " | I can smell the stink of your fear! | " |
| | ~ It to the Losers. | |
| | | |
| --- | --- | --- |
| " | I know your secret! Your dirty, little, secret! I know your secret! YOUR DIRTY, LITTLE, SECRET! Should I tell them Richie? | " |
| | ~ It taunting Richie. | |
| | | |
| --- | --- | --- |
| " | Did it work, Mikey? Did it work? | " |
| | ~ It taunting the losers after they do the Ritual of Chüd. | |
| | | |
| --- | --- | --- |
| " | Come back and play! COME BACK AND PLAY WITH THE CLOWN! | " |
| | ~ It to Richie. | |
| | | |
| --- | --- | --- |
| " | You filthy little children! | " |
| | ~ It to the Losers. | |
| | | |
| --- | --- | --- |
| " | Die is what you do! | " |
| | ~ It to the Losers. | |
"
It: You haven't changed anything yet…You haven't changed the future… You… You haven't saved any of them. Close your eyes Beth.
Beverly: F*** YOU!
It: If you don't believe… close them… AND SEE.
"
~ It taunting Beverly Marsh.
| | | |
| --- | --- | --- |
| " | Close your eyes, Bev. If you don't believe… close them… and see. | " |
| | ~ It to Beverly Marsh in the form of Robert "Bob" Gray. | |
| | | |
| --- | --- | --- |
| " | Not going to be there for him, either? | " |
| | ~ Its message to Bill about Dean. | |
| | | |
| --- | --- | --- |
| " | You lied… and I died! | " |
| | ~ It tormenting Bill Denbrough in the form of Georgie Denbrough. | |
| | | |
| --- | --- | --- |
| " | Oh, Mikey, you never showed them the fourth side, did you? Didn't want them to know what actually happened to the poor Shokopiwah? | " |
| | ~ It telling the Losers that the Ritual of Chüd failed. | |
| | | |
| --- | --- | --- |
| " | For 27 years… I dreamt of you… [chuckles] I craved you. Oh, I've missed you! [cackles] Waiting, for this very moment… TIME TO FLOAT! | " |
| | ~ It after It came back from Its cooling-off period and taunting the Losers Club while It takes Its drider form. | |
| | | |
| --- | --- | --- |
| " | I AM THE EATER OF WORLDS! | " |
| | ~ It boasting. | |
| | | |
| --- | --- | --- |
| " | Look at you… you're all… grown-up… | " |
| | ~ Its last words before Its heart is crushed by the remaining Losers, causing It to disintegrate and avenging all of Its victims including Georgie. | |
Victims
300 settlers
7 "poor" Shokopiwah Tribe members who were the attempters of the Ritual of Chüd
Georgie Denbrough
Betty Ripsom
Veronica Grogan
Edward Corcoran
Matthew Clements
Esther Sinclair
Adrian Mellon
Laurie Anne Winterberger
Victoria Fuller
Dean
John Koontz
Eddie Kaspbrak
Frederick Cowan
Other Media
Family Guy
In the episode "Island Adventure" of Family Guy, a fake movie trailer featured Quagmire hiding in the sewers, dressed as Pennywise and stalking women. He then requests help since he is apparently stuck in there. The title of the fake movie was "Gigg-It-y".
Inside Out
Jangles the Clown is inspired by Pennywise.
How It Should Have Ended (HISHE)
It made Its HISHE debut in the Villain Pub Halloween special "Penny For Your Fears" in the form of Pennywise, along with other horror icons such as Freddy Krueger, Michael Myers, Jason Voorhees, Chucky, etc. Its design is based on Pennywise's 2017 incarnation. It also serves as the main antagonist of "How It Should Have Ended" and as a cameo in "How Avengers: Infinity War Should Have Ended."
My Little Pony: Friendship is Magic
IT as Pennywise appeared in pony form in the My Little Pony: Friendship is Magic IDW comic book "The Return of Queen Chrysalis", in one of the doors in Queen Chrysalis' Castle. Fluttershy opened Its door and It appeared, and said: "Hey, George!".
Paradise P.D.
In the episode "Task Force", it was learned that the reason Fitz is so afraid of clowns it's because of a traumatic experience he had when he was a child. The flashback showed Fitz's childhood experience and it emulated the trailer for the 2019 It movie.
Uncle Grandpa
In the episode "Bezt Friends", Pennywise briefly appeared in Uncle Grandpa's closet, while he was looking for Pizza Steve. Pennywise was about to kill him before he closed the door on him again.
Hazbin Hotel
Pennywise was featured along with other horror icons in the Halloween sale promotion for Vivziepop's Hazbin Hotel.
The Polar Express
When the Ebenezer Scrooge Puppet confronts Hero Boy in the abandoned toy car, a Pennywise puppet can be seen behind him.
Crash Team Racing: Nitro-Fueled
During Neon Circus Grand Prix, Dr. Neo Cortex has a skin based on him as "Clown Cortex".
WOH
Main article:

WOH
Space Jam: A New Legacy
In the 2021 Warner Bros. hybrid film Space Jam: A New Legacy, the sequel of the 1996 Warner Bros. hybrid film Space Jam, It as Pennywise, alongside other villains from other Warner Bros. properties, such as Agent Smith, Lord Voldemort, the 1989 incarnation of Joker, and the Wicked Witch of the West, made a cameo as one of the speculators of Al-G Rhythm's basketball game.
It has been reported that Chuck Lines would be playing the role of It. [1]
Trivia
It (alongside Randall Flagg) is regarded as the evilest and most popular of Stephen King's villains, and an immense icon in horror. In the year 2006, Wizard Magazine ranked It the 15th greatest villain of all time.
Ironically, Bill Skarsgård was born in the same year as the original film adaptation (by Tommy Lee Wallace) of It, being 1990, and the time when the 1990 movie was released for the 2017 movie is equal to the time when It tends to wake up to cause the capture and murder of its victims, being 27 years.
Its favorite form, Pennywise the Dancing Clown, was designed after real-life clowns Bozo, Clarabell, and Ronald McDonald. Ironically, they all are portrayed as heroes whereas Pennywise is a villain.

He has a pale white clown face with funny tufts of red hair on either side of his bald head, a big clown smile painted over his mouth and he usually wears big white gloves, like the kind that the classic Disney character Mickey Mouse always wore.
He always held a bunch of balloons, all colors, like gorgeous ripe fruits in one hand.
He was wearing a baggy silk suit with great big orange button-like pom poms.

In some depictions/variations of the novel, he wore a bright electric-blue colored tie, flopped down his front where his orange pom poms are, brown leather clown shoes with yellow laces, and on his hands were big white gloves, like the kind both Disney heroes Mickey Mouse and Donald Duck always wore.
In the 1990 TV miniseries, he wears a yellow baggy silk suit (with long arm sleeves colored both dark-cyan and indigo-purple, small dark-blue wrist collars, and ruffle-like bottoms of long leg sleeves having dark-cyan and indigo stripes), a black, seemingly-glittery leather vest with magenta thread pig, a three-set of neck ruffles including two white ones and one in the middle that is colored both dark-cyan and indigo, and black leather shoes.
In the 2017 live-action film adaption with the 2019 sequel, he wears a gray suit with features including orange-red pompoms on its pointy shoes coming from medieval and Victorian clothing styles.

Its nickname "Pennywise" is an actual word meaning extremely careful about the way one spends, even small amounts of money.
Despite It being supposedly killed at the end of the book, it's implied that It may still be alive in other books by King, such as Dream Catcher and Hearts in Atlantis.
It makes a cameo in another one of Stephen King's films, The Tommyknockers, where it simply sat and waved.
Pennywise was often seen as the primary reason that many people have a fear of clowns.
Knowing all fears, Its most known form is probably Pennywise the Clown because it represents one of the known common fears, coulrophobia (the fear of clowns).
Though CGI was used in some scenes, Bill Skarsgård was actually able to move his eyes in different directions in some scenes at the behest of Andy Muschietti. At first, it was uncertain if he was able to achieve this effect on his own, yet Skarsgård assures, "I can do that." The purpose of this was to add to an already unsettling and disturbing look to Pennywise.
It is of the same species as another Steven King villain, Dandelo. While It feeds off fear, Dandelo feeds off laughter. It is theorized that Dandelo was born from one of Its eggs since Derry is a portal to the Dark Tower.
In the 2013 supernatural horror book NOS4A2 by Stephen King's eldest son Joe Hill, one of the 9 imaginary Inscapes alongside the nightmarish Christmasland within the surreal World of Thought was a strange place called "Pennywise Circus" which was named after Its iconic familiar alias "Pennywise the Dancing Clown".
External Links
Villains