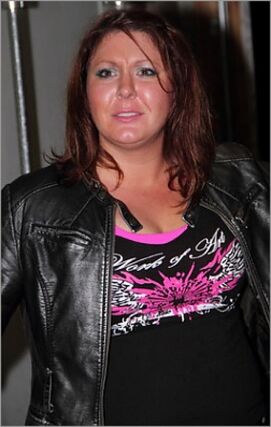 Jody D'Milo is a villainous professional wrestler competing in the NCW Femmes Fatales promotion.
Jody debuted for the promotion on July 6, 2013, defeating Diana Hall in a dark match at FFXII. After her win, Jody became the newest client for villainous manager Mademoiselle Rachelle, and she made her official heel debut at the following show, FFXIII. At the event, Jody was defeated by Rachelle's former client, Mary Lee Rose, via disqualification. The DQ finish came when Jody refused to break on a five count, and after the match ended, Jody attacked Rose. At FFXIV, Jody teamed with two more of Rachelle's clients, Sassy Stephie and Anna Minoushka in a losing effort against Rose and her partners, Kira and Vanessa Kraven. A match between Jody and Kraven at the 5th Anniversary Show was thrown out after interference from Stephie. It later became a tag team match, with Jody and Stephie defeating Kraven and Angie Skye after Rachelle got involved.
Jody is portrayed as an arrogant heel, though she also uses her size and strength to bully and demolish her opponents.
Community content is available under
CC-BY-SA
unless otherwise noted.