Jurassic World: Dominion Dominates Fandom Wikis - The Loop
Play Sound



Click To Help DIO!

DIO has declared that this article has stopped in time, and any and all information on it may be outdated.
Help improve this article by checking and updating it's info wherever necessary
And now time resumes!

✓
Jafar says: Read my lips and come to grips with the reality!


This article is a stub and is in need of expansion. You can help Villains Wiki by expanding it.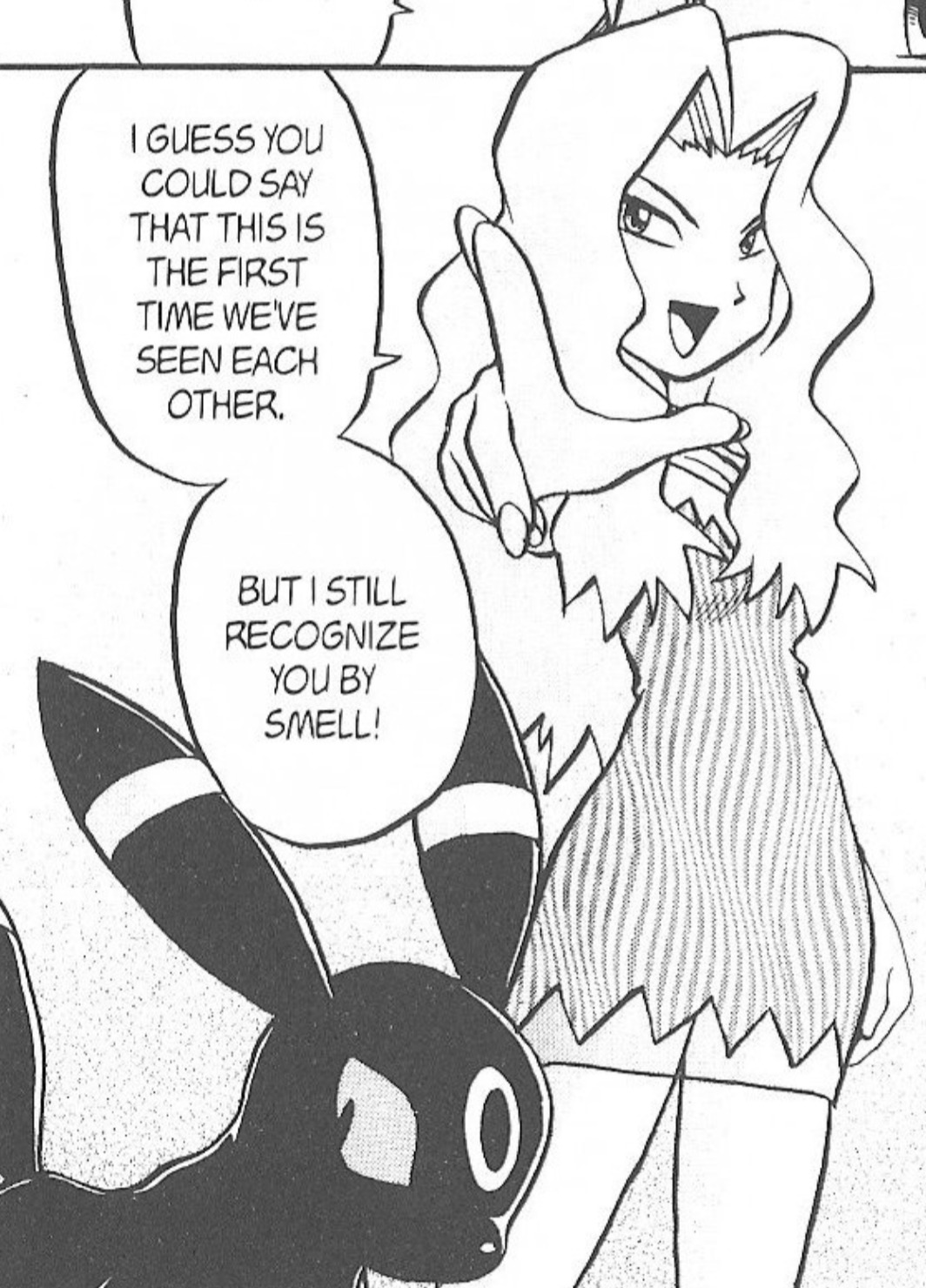 Karen (Japanese: カリン Karin) is an adaptational antagonist in Pokémon Adventures. She is a Master Dark-type Trainer and member of the Johto Elite Four.
Appearance
Karen has long light-colored hair and wears a short sleeveless dress.
Biography
Karen, along with Will, Green, Silver, Sham, and Carl, is one of the children kidnapped by the Mask of Ice and raised to be his servants. Karen was one of the leaders of the new Team Rocket formed in Johto. Unlike Silver and Green, she and Will were willing members of the evil man's cohorts, having been inducted as one of his followers at the age of eleven, and continuously trained. They expected a surefire victory against Green, which seemed feasible with Ho-Oh and Lugia under their command. However, with the resistance of Green and her friends Red and Blue each commanding one of the legendary birds of Kanto, and the help of many other Pokémon sent from all across Johto and Kanto, Ho-Oh and Lugia were freed. Karen then fled with Will.
After the Masked Man was defeated, Karen formed an alliance with Bruno, Will, and Koga,  the four of them are all ex-members of various criminal organizations. They later reappear in the HeartGold & SoulSilver chapter as the new official Elite Four of Johto.
Gallery
Pokémon