Jafar says: Read my lips and come to grips with the reality!


This article is a stub and is in need of expansion. You can help Villains Wiki by expanding it.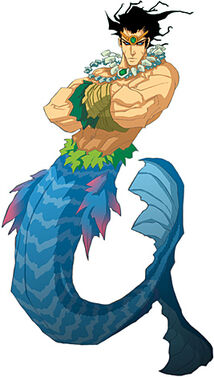 King Iqula is a DC Comic Book Villain and an Enemy of Aquaman.
History
Iqula was born before the Exodus. This was a time where in Merpeople with fins became separatists from the legged Atlantians of Posiedonis. Through his youth, Iqula was well-trained as a leader and a general as well. Callin himself the true son of the Sea, he believed that he should rule all of Atlantis in place of Aquaman due to his high born bloodline as a descendant of Poseidon. Iqula believed that he was the true ruler of Atlantis, so he makes an attempt to do whatever it took to rule Atlantis.
Community content is available under
CC-BY-SA
unless otherwise noted.