Wiki Targeted (Entertainment)
Play Sound
Jafar says: Read my lips and come to grips with the reality!


This article is a stub and is in need of expansion. You can help Villains Wiki by expanding it.                       
Krystalak is a powerful mutant monster in Godzilla Unleashed that was created by the crystals of the meteor shower that had thrown Earth into chaos.
Biography
"Krystalak is a semi-sentient mutant created from the crystals from the destructive meteor shower shower that threatens to rip apart the Earth. He seeks to bring all the energy from the crystals together so as to become the ultimate monster. Krystalak has no true allegiance to any alien or terrestrial powers, seeking power at any costs."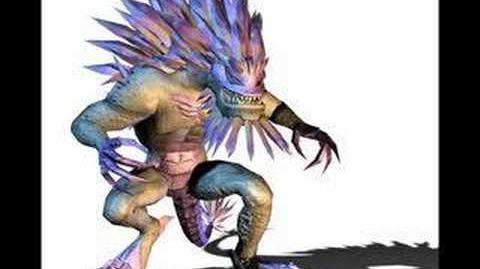 Powers and Abilities
Like the crystals that he is formed from, Krystalak is highly resistant to most energy weapons, which forces his opponents to fight him melee style. He can fire crystals shards long distances and send crystal porjectiles from his tail. Krystalak also has a powerful Prism beam that he fires from his mouth, but his most devastating attack is to overload his crystal heart, giving up his physical integrity to unleash powerful shockwaves that damage everything around him.
External links