Doctor Strange in The Multiverse o Madness - The Loop
Play Sound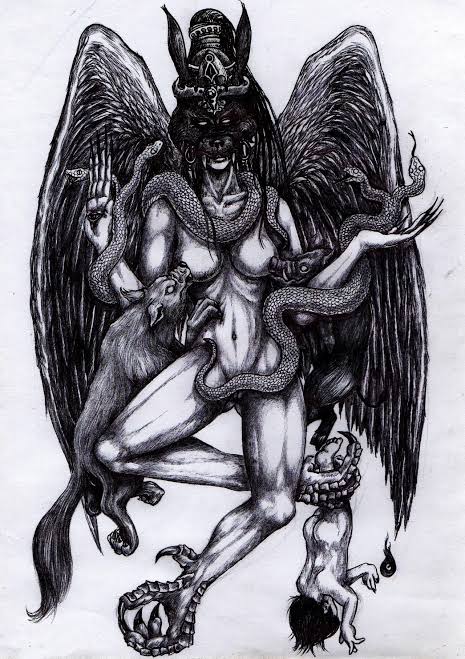 Lamashtu was a female demon from Mesopotamian mythology who menaced women during childbirth and, if possible, kidnapped children while they were breastfeeding. She would gnaw on their bones and suck their blood, as well as being charged with a number of other evil deeds. She was a daughter of the Sky God Anu.
Lamashtu is depicted as a mythological hybrid, with a hairy body, a lioness' head with donkey's teeth and ears, long fingers and fingernails, and the feet of a bird with sharp talons. She is often shown standing or kneeling on a donkey, nursing a pig and a dog, and holding snakes.
She thus bears some functions and resemblance to the Mesopotamian demon who is the notorious demonic figure in Hebrew folklore, Lilith.