Jurassic World: Dominion Dominates Fandom Wikis - The Loop
Play Sound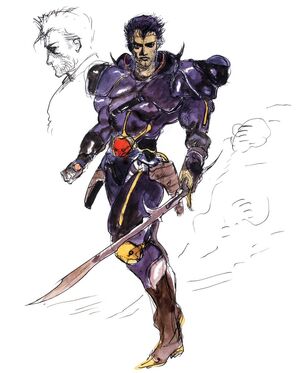 Leon, or Leonhart Is one of Firion's allies in Final Fantasy II, but he also serves as an antagonist throughout the game. He is the Emperor's right hand man.
Story
At the beginning of the game he is separated from his allies, including his sister Maria, during an attack by the Palamecian Knights. He later becomes the Emperor's Dark Knight, and fights against his former allies. It is never stated why Leon joined forces with the Emperor. He was once the leader of the building of Dreadnought but was later replaced by Borghen, forced to work behind the scenes for the finishing touches.
When Firion and his party go to Bafsk to stop the construction of the Dreadnought, he informs them that they are already too late and the Dreadnought is complete. When Firion and the others dropped the Sunfire in the engine, Leon came to see what happened to the engine. At this time Maria recognized his voice. He later appears to capture Firion and the others in an attempt to rescue Hilda. After the Emperor is destroyed in the Whirlwind, Leon attempts to crown himself Emperor, but is forced to flee with Firion and Maria after the Emperor returns from the dead in demonic form. Leon later joins forces with Firion, Maria, and Guy to defeat the Emperor at the Pandaemonium. At the end of the game, after the death of the Dark Emperor, Leon states that "too much has gone on between us" (referring to Firion's party). He also implies that he and Firion will meet again one day and leaves. Firion comments that when he is ready to return he will be welcomed with open arms.
It is never stated if Leon ever comes back to the party in the original game or the remakes.