We're Getting Mutants in the MCU - The Loop
Play Sound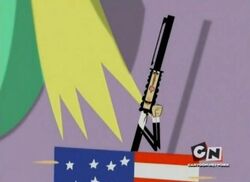 Lil' Lincoln (also known as Lil' Abe) is an imaginary pen who looks like Abraham Lincoln and the main antagonist in the episode "Emancipation Complication" of Foster's Home for Imaginary Friends.
He was voiced by Tom Kenny.
Plot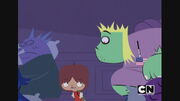 When Mac's teacher spots a kid using his imaginary friend, Lil' Lincoln, to help him cheat on a test, she throws him in a closet in the back of the room. Mac, witnessing this, offers to help the friend escape back to Foster's. At first, Madame Foster thinks they're robbers, and smacks them with a broomstick. Mac explained who they were and Madame Foster agreed to let them stay. Though, since the home was overcrowded at the time, she crammed them into an even tighter closet. Lil' Lincoln, along with his right-hand man (ogre), Moose, plan to con Madame. He tricks her into a new plan to adopt an overcrowded home to unsuspecting adopters for a fee, then takes over the house, planning to turn it into a casino.
They later trap Mac, Frankie, and Herriman in a closet. They cry out for help, but to no avail. Bloo is stuck playing a video game he found in the teacher's closet the whole time. When he finally runs out of batteries, his determination to save the game causes him to break down the door, despite the fact that Moose is holding it down. He goes into the closet, freeing Mac, Frankie, and Herriman. The three run around trying to catch Lincoln. When Madame Foster arrives and realizes Lincoln's intentions, she catches him and forces him to return all the money to the buyers and bring back all of the lost friends.