✓



Click To Help Dr. Wily!

Dr. Wily has declared that this article is still under construction.
Please don't delete or edit this article yet, it may contrast with the original author's edits.
After I finish this article, the world will be mine! MWAHAHAHAHA!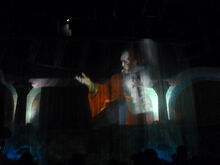 Lord Darkenon is the antagonist of the Universal Orlando attraction Poseidon's Fury. He is a fiery warrior who fought Poseidon years ago prior to the attraction's progress. As the tour guide Taylor leads the audience to the temple to return the trident, Darkenon emerges and attacks him or her , until the former places the trident on a nearby statue. Poseidon reclaims it and duels Darkenon while setting off flames. After a grueling sword clashing, Poseidon slashes Darkenon destroying him for good. The god tells the audience, "It is done!".
Gallery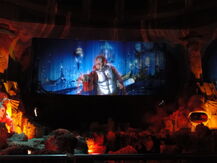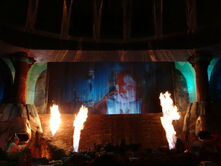 Community content is available under
CC-BY-SA
unless otherwise noted.