Wiki Targeted (Entertainment)
Play Sound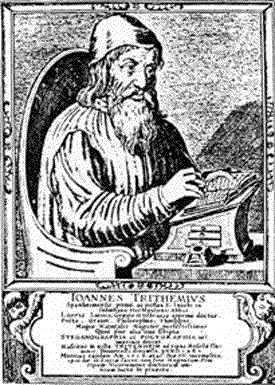 | | | |
| --- | --- | --- |
| " | You, Magnum Innominandum, the signs of the stars nigrarum and bufaniformis Sadoque seal... | " |
| | ~ Part of Ludwig Prinn's ritual to summon Star Vampires. | |
Ludwig Prinn, alternately spelled Ludvig Prinn, is an antagonist in the Cthulhu Mythos.
Biography
Prinn, an "alchemist, necromancer [and] reputed mage", was the purported author of the grimoire De Vermis Mysteriis, translated into English as Mysteries of the Worm. He claimed to have been captured during the Ninth Crusade and to have been taught the dark arts under the wizards of Syria, and there are African legends that speak of his deeds in Egypt.
De Vermis Mysteriis was penned by Prinn around the end of the fifteenth century, and reveals many of his magical secrets. These include the incantation on how to summon familiar spirits, revealed by the Call of Cthulhu RPG to be Star Vampires like the Shambler from the Stars. It also speaks of deities such as "Father Yig, dark Han and serpent-bearded Byatis", which Prinn worshipped as gods of divination. Prinn also claimed knowledge of the being Nyarlathotep and described the barbarism of the pharaoh Nephren-Ka.
Prinn was arrested in Brussels and executed for sorcery after he was found living in a pre-Roman tomb, "amidst a swarm of familiars and fearsomely invoked conjurations." The nearby forest contained pagan alters, and on them were the fresh bloodstains of Prinn's victims.

Villains