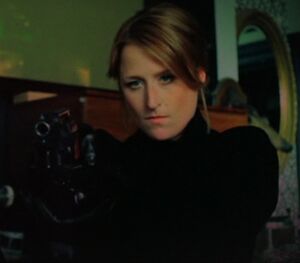 Margaret Bray is the main villainess from Terra Pericolosa, episode 3.06 of "Elementary".
She was portrayed by Mamie Gummer.
Margaret Bray is a philanthropist who masterminded a murderous plot to gain millions from a project involving a casino being built on land that belonged to Margaret's family.
An old 1800s map of the area shows that the casino land was not part of the reservation. Margaret's plan was to have the authenticity of the map questioned, which would allow the casino to be built.
Margaret hired cartographer Stuart Zupko to steal the real map and create a forgery, using ink from the 1940s to make it look ancient. After his job was done, the evil Margaret shot and killed Zupko, mainly to tie up loose ends, and left the forgery as "evidence." Margaret later gave the real map to Franco DeMasi, a career thug, while he gave her a forgery.
Margaret was revealed as Zupko's killer during an interrogation in the episode's climax. The scheming villainess denied everything, but regarding DeMasi's role, Gregson stated to Margaret that he informed DeMasi about what happened to Zupko, and figuring that he may be next, DeMasi cut a deal. Margaret was eventually arrested for her villainous deeds.