Jurassic World: Dominion Dominates Fandom Wikis - The Loop
Play Sound

Match is a supervillain in DC Comics. Match is an exact clone of Superboy. After his condition deteriorated he became a bizarro-like version of Superboy.
The Agenda
Created using Superboy's DNA, Match was made to serve "The Agenda", a secret organization specializing in creating clone armies. Agent Amanda Spence was able to kidnap Superboy and the Agenda used his DNA to create the clone Match. Match was given implanted memories, like Superboy, but they included a greater host of information that Superboy did not have. He also had improved durability as well as greater control over his powers. It is speculated this additional knowledge helped him control his abilities easier than Conner.
In the resulting battle between the two clones, Superboy managed to come out on top and the reactor holding the Agenda's compound together exploded, destroying the base. Match was left alone and ailing.
Some time later, the Agenda kidnapped Superboy again and took over Project Cadmus. During this, Match took his place in Young Justice. At this time, Cadmus was also infiltrated by several clones loyal to the Agenda. Eventually, Superboy freed himself and joined the fight against Match and the Agenda to free Cadmus.
During Joker's Last Laugh, after being poisoned with Joker Venom, Match returned to infiltrate and terrorize Young Justice disguised to look like Superboy. While Superboy was away, Match was at Young Justice headquarters with Empress, Secret, Arrowette, and Wonder Girl in the hopes of killing them in a comical manner. While the Jokerized Match was unable to keep his plans secret from the girls, they simply believed he was Superboy pretending to be a Jokerized Match to try to lighten the mood after Robin and Impulse both quit earlier that day. Match left however after accidentally making Wonder Girl confess her love for Superboy, causing Match to develop feelings for her as well.
Titans East
The criminal mercenary Deathstroke has begun forming Titans East, a team created explicitly to take down the Teen Titans. Though he is a powerful physical asset to the team, Match's presence is more of a psychological ploy, due to Superboy's death during the Infinite Crisis event. Deathstroke is counting on Match's resemblance to Superboy, enhanced by changing his costume to match Superboy's last costume, to unbalance Robin, Superboy's best friend and the Titans' leader, and Wonder Girl, Superboy's girlfriend and the Titans' most powerful member.
Match's first appearance in Teen Titans #43 shows that both his mind and body have begun to rot away, making him behave more like a normal Bizarro clone, even going so far as to speak in contradictions. He appears to still have feelings for Wonder Girl, as he claims "I hate Wonder Girl." Following that, in Teen Titans # 44, Wonder Girl wakes up in what seems to be a replica of the Fortress of Solitude in Slade's Titans Tower in New York. She sees what appears to be Superboy on a throne, but it is, in fact, Match, who claims "You so ugly when you sleep, me hate to watch you", continuing to speak in opposite logic as his body and mind deteriorate.
As he attempts to force his feelings on Wonder Girl, Match is unexpectedly attacked by Robin and Batgirl (who was freed from Slade's influence). His body appears less invulnerable than before, as Robin's throwing R's managed to cut into the clone's back. Wonder Girl, still furious at Match's very existence begins an all out assault against the clone, only to still end up defeated along with her other teammates by Match and the other Titans East. When Nightwing, Donna Troy, Flash (Bart Allen) and Beast Boy arrive with Cyborg, Raven and Duela Dent, the unified Titans battle against the Titans East one last time. Match is defeated when Wonder Girl reflects his heat-vision back at him with her braclets after which Jericho possesses his unconscious body.
Unfortunately, due to Match's Kryptonian powers, he has proven too dangerous to turn over to conventional authorities. As such, Jericho continues to control Match's body, which proves difficult for him after a point. At one point Match manages to break free of Jericho's control and begins destroying Titans Tower. Wonder Girl however manages to sooth his aggressive nature by saying soothingly "I'm here". Match immediately becomes submissive to Jericho's control again.
Infinite Frontier
While operating with the team, who had no idea he was not the original Superboy, Match repeatedly attempted to help people against orders. This put him at odds with Peacemaker and led Waller to have fellow teammate Nocturna use her coercive abilities to probe his mind and ensure that he would still cooperate. Though she didn't reveal it to Waller, Nocturna realized that Match's memories were being controlled, though she did not yet understand to what end.
During a mission to forcefully recruit Bolt on her nightly run, Match attempted to forewarn her; she did not understand in time as she was preoccupied with confusion at seeing "Superboy" work with assailants, but managed to escape back home to Titans Tower unharmed. Red X, a mysterious young vigilante who had been stealing info from the Teen Titans, offered to help the Suicide Squad into the Tower; while inside, Match tripped an alarm after he became fixated on a framed photograph of Conner and his Young Justice team and wandered off to view it. Red X betrayed the Suicide Squad to protect the young heroes who responded to the alarm after Waller gave the OK for Talon to use lethal force, causing the group to retreat with a mission failure.
Match and the Squad were instead sent to Earth 3 to capture Black Siren, Earth 3's equivalent of Black Canary; Nocturna used the opportunity to confess her concerns to Match about the memory tampering. When Match had to defend himself against Ultraman his wellbeing began to deteriorate, exacerbated by his extreme distress and anger over Waller's manipulations. After fleeing back to their own Earth and being sent to a Russian bunker to retrieve "medication" for Match's worsening condition, he was confronted by the real Conner, having been alerted by the Teen Titans Academy students to his existence.
Superboy confronted him and told him the truth but Match, believing Conner to be the actual clone, reacted violently just to be faced with the brutal truth when the effects of the serum ran out, revealing his Bizarro nature. Though Conner wished to help Match, Waller had him and the rest of the Squad teleported to an unknown location before anything could be done. The revelation of his existence rocked Match's sense of self, though he did not wish to be a bad person and ultimately resolved to continue helping others to the best of his ability. He took a modified form of his medication that allowed him to communicate normally, but left his newly mutated appearance unchanged.

Powers& Abilities
Match's primary power is a limited form of telekinesis that mimics super-strength and flight. He is also able to disassemble objects with a touch. Later, Superboy manifested a certain amount of non-psychically derived super-strength. Superboy later developed heat vision, X-Ray vision and super-hearing, similar to his mentor's abilities.
Match possesses all the powers of Superboy, with even greater skill at mastering them.
Other Media
Young Justice
Match is the first attempt by Project Cadmus in cloning Superman. However due to being cloned from pure Kryptonian DNA, he was half crazed and flew into a rage at the sight of the Superman symbol and placed in cryogenic storage for the world's safety. However Superboy acting on a tip from Lex Luthor freed him, and upon Match seeing the symbol on his chest savagely beat him and Wolf and disappeared to Genome City, following using his heat vision to carve a backward S onto his chest. He was ultimately defeated by Superboy utilizing the shields given to him by Luthor to unlock his full Kryptonian abilities,and was placed by into cryogenic storage for safety concerns.

Gallery
Images
New Earth
Prime Earth
Villains
Comics
Alex Luthor | Amanda Waller | Amazo | Anomaly | Anti-Monitor | Atlas | Atomic Skull | Ballser | Bane | Barbatos | Bernadeth | Bertron | Bizarro | Black Adam | Black Banshee | Black Mercies | Black Zero | Blanque | Blackrock | Blaze | Bloodsport | Bloody Mary | Brainiac | Bruno Mannheim | Boss Moxie | Bug-Eyed Bandit | Captain Boomerang | Captain Cold | Catwoman | Cheetah | Chemo | Chessure | Circe | Clayface | Coldcast | Commander Gor | Composite Superman | Cyborg Superman | Cythonna | Dabney Donovan | Dark Knights | Darkseid | Dax Novu | Deathstroke | Desaad | Deuce & Charger | Dev-Em | Devilance | The Devastator | Doctor Light | Doctor Manhattan | Doctor Polaris | Donna Troy | Doomsday | Earth-Man | Eclipso | The Enchantress | Epoch | Equus | Eradicator | Eradicator (Dark Multiverse) | Ernest Smalley | Eve Teschmacher | Faora Hu-Ul | Fastbak | Female Furies | Fifth-Dimensional Imps | Forgotten Villains | Francis Redhorn | Funky Flashman | Galactic Golem | Gilotina | Gorilla Grodd | Granny Goodness | Green Man | Glorious Godfrey | Gzptlsnz | H'El | Heat Wave | Hector Hammond | Hellgrammite | Helspont | Hfuhruhurr | Imperiex | Intergang | Jax-Ur | Joker | Jon Lane Kent | Justice League of Earth | Kaizen Gamorra | Kalibak | Kanto | Karkull | Killer Croc | King Shark | Kobra Cult | Ku Klux Klan | Lashina | Last Sun | Legion of Super-Villains | Lex Luthor | Livewire | Lobo | Mad Harriet | Magpie | Major Disaster | Major Force | Malice Vundabar | Manchester Black | Mandrakk | Mantis | Master Jailer | Masters of Disaster | Match | Maxima | Maxwell Lord | Mercy Graves | Metallo | Mister Oz | Mongal | Mongul | Mongul II | Morgaine Le Fey | Morgan Edge | Mr. Freeze | Mxyzptlk | Neron | Neutron | Nick O' Teen | Nimrod The Hunter | Overman | Parademons | Parallax | Parasite | Phantom Zoners | Planeteer | Plasmus | Plastique | Prankster | Preus | Princess Zala Jor-El | Prometheus | Psycho-Pirate | Queen Bee | Queen of Fables | Rampage | Rogol Zaar | Reverse-Flash | Royal Flush Gang | Samuel Lane | Scarecrow | Secret Society of Super Villains | Shockwaver | Shrapnel | Silver Banshee | Sinestro | Sleez | Solomon Grundy | Subjekt-17 | Suicide Squad | Superboy-Prime | Superdoom | Superman Revenge Squad | Superman (Earth-2) | Superman (The Dark Side) | The SuperMan | Spellbinder | Steppenwolf | Stompa | Talia al Ghul | Tarantula | Thaddeus Killgrave | Thunder & Lightning | Titano | Tobias Whale | Toyman | Two-Face | Ultra-Humanite | Ultraman | Ursa | Vincent Edge | Virman Vundabar | Vyndktvx | Weather Wizard | Whirlicane | Whisper A'Daire | William Dunn | Xa-Du | Zod
Theatrical Movies
Superman: Lex Luthor | Otis | Eve Teschmacher | General Zod | Non | Ursa | Brad Wilson
Superman II: General Zod | Non | Ursa | Lex Luthor | Otis | Eve Teschmacher | Rocky
Superman III: Ross Webster | Corrupted Superman | Vera Webster | Lorelei Ambrosia | Gus Gorman | Brad Wilson
Superman IV: The Quest for Peace: Lex Luthor | Nuclear Man
Superman Returns: Lex Luthor
Man of Steel: Sword of Rao (Dru-Zod, Faora-Ul, Nam-Ek, Jax-Ur, Tor-An, Car-Vex, Nadira, & Dev-Em II)
Batman v Superman: Dawn of Justice: Lex Luthor | Doomsday | Anatoli Knyazev | Mercy Graves | Cesar Santos | Amajagh | Joe Chill | Zod | Steppenwolf
Direct-to-video Movies
Superman: Brainiac Attacks: Brainiac | Lex Luthor | Mercy Graves | Mister Mxyzptlk
Superman: Doomsday: Lex Luthor | Superman Clone | Doomsday | Toyman | Mercy Graves
Superman/Batman: Public Enemies: Lex Luthor | Major Force | Metallo | Amanda Waller | Toyman | Solomon Grundy | Gorilla Grodd | Killer Frost | Lady Shiva | Giganta | Mongul | Captain Cold
Superman/Batman: Apocalypse: Darkseid | Female Furies (Granny Goodness, Gilotina, Mad Harriet, Lashina & Stompa) | Doomsday
Superman/Shazam!: The Return of Black Adam: Black Adam
All-Star Superman: Lex Luthor | Solaris | Parasite | Nasthalthia Luthor | Bar-El & Lilo-El
Superman vs. The Elite: The Elite (Manchester Black, Coldcast, Menagerie & Hat) | Atomic Skull
Superman: Unbound: Brainiac
The Death Of Superman: Doomsday | Lex Luthor | Intergang (Bruno Mannheim) | Mercy Graves | Cyborg Superman
Reign Of The Supermen: Cyborg Superman | Darkseid | Parademons | Lex Luthor | Mercy Graves
Superman: Red Son: Superman | Brainiac | Lex Luthor | Batman | Superior Man
Superman: Man of Tomorrow: Parasite | Lobo | Lex Luthor
Television
1940's Superman
Bulleteers | Inventor | Mechanical Monsters | Mad Scientist
Superman: The Animated Series
Lex Luthor | Brainiac | Darkseid | Metallo | Toyman | Intergang (Bruno Mannheim, Spider Spinelli, & Blaine) | Mercy Graves | Joey | Parasite | Dr. Vale | Lobo | Gnaww | Preserver | Kanto | Earl Garver | Jax-Ur | Mala | Prometheon | General Hardcastle | Weather Wizard | Livewire | Bizarro | Kurt Bowman | Luminus | Mister Mxyzptlk | Superman (Brave New Metropolis) | Lex Luthor (Brave New Metropolis) | Titano | Desaad | Kalibak | Joker | Harley Quinn | Karkull | Corey Mills | Suit | Maxima | De'Cine | Steppenwolf | Parademons | Female Furies (Granny Goodness, Stompa, Mad Harriet, & Lashina) | Volcana | Kurt | Starro | Roxy Rocket | Penguin | Bane | Riddler | Mad Hatter | Darci Mason | Sinestro | Unity | Reverend Amos Howell | Society of Shadows (Ra's al Ghul, Talia al Ghul, & Ubu)
Krypton
Brainiac | Zod | Doomsday | Lobo | Jax-Ur | Kol-Da | Lis-Ser | Daron-Vex | Araame | Lyta-Zod Clone
Superman & Lois
Tal-Rho | John Henry Irons | Leslie Larr | Mitch Anderson | Bizarro | Zeta-Rho | Superman (John Henry Irons' Earth) | Reno Rosetti | David Fuglestad | Atom-Man | Zod | Phillip Karnowsky | Kit Faulkner | Inverse Society (Ally Allston, Lana-Rho, Jonathan-El, & Erin Wu) | Intergang (Thaddeus Killgrave)
Video Games
Superman Arcade: Emperor Zaas | Lex Luthor | Metallo | Parasite
Superman: Shadow of Apokolips: Lex Luthor | Darkseid | Metallo | Livewire | Parasite | Kanto | Mercy Graves | Volcana
Mortal Kombat vs. DC Universe: Dark Kahn | Lex Luthor | Scorpion | Shang Tsung | Darkseid
Injustice: Superman | Brainiac | Doomsday | Aquaman | Black Adam | Sinestro | Lex Luthor | Joker | Darkseid
See Also
Legion of Super-Heroes Villains | Lobo Villains | Smallville Villains | Steel Villains | Superboy Villains | Supergirl Villains | Superwoman Villains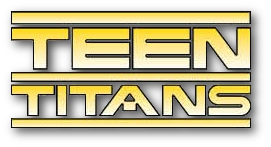 Villains
Comics
Andre LeBlanc | Anti-Monitor | Arsenal | Bane | The Batman Who Laughs | Blackfire | Blizzard | Brother Blood | Brotherhood of Evil (Brain, Monsieur Mallah, Madame Rouge & General Immortus) | Brutale | Calculator | Cheshire | Clock King | Damien Darhk | Deathstroke | Deuce & Charger | Deathwing | Ding Dong Daddy | Doctor Light | Doctor Polaris | Duela Dent | Electrocutioner | Firefly | Gentleman Ghost | Gizmo | Harley Quinn | Holocaust | Ice Kate | Jericho | Jinx | Joker | Kid Kold | Killer Croc | Kwiz Kid | Legion of Doom (Superboy-Prime, Sun Girl, Headcase, Inertia, Indigo, Persuader, Zookeeper) | Lex Luthor | Mad Hatter | Mammoth | Mantis | Match | Mister Freeze | Mister Twister | Neron | Neutron | Ocean Master | Penguin | Phobia | Plasmus | Poison Ivy | Prometheus | Psimon | Puppeteer | Pylon | Ravager | Riddler | Royal Flush Gang | Suicide Squad | Shimmer | Sunburst | Terra | Terra (Dark Multiverse) | Terror Titans | The Agent | Trident | Trigon | Twister | Two-Face | Veil | Ultra-Humanite | Warp | Wildebeest | Wintergreen
Television
Teen Titans (2003)
Slade | Terra | Trigon | Blackfire | H.I.V.E. Five (Jinx, Gizmo, Mammoth, Billy Numerous, See-More, & Kyd Wykkyd) | Dr. Light | Cinderblock | Brother Blood | Brotherhood of Evil (Brain, Monsieur Mallah, Madame Rouge & General Immortus) | Control Freak | Puppet King | Killer Moth | Mad Mod | Mother Mae-Eye | Mumbo Jumbo | Plasmus | Overload | Nega Cyborg | Nega Starfire | Nega Beast Boy | Fang | Kitten | Angel | Adonis | Johnny Rancid | Malchior | Master of Games | Ternion | Glgrdsklechhh | The Source | Guard | Kardiak | White Monster | Thunder & Lighting | Atlas | XL Terrestrial | H.I.V.E. Academy | Private H.I.V.E. | H.I.V.E. Headmistress | H.I.V.E. Soldiers | Krall | Radiation Creature | I.N.S.T.I.G.A.T.O.R. | Professor Chang | Sammy & Cash | Steamroller | Wrestling Star | Baron Ryang | Punk Rocket | Soto | Space Monster | Katarou | Red X | Trogaar
Teen Titans Go!
Trigon | Terra | Slade | Cinderblock | Plasmus | H.I.V.E. Five (Gizmo, Jinx, Mammoth, See-More & Billy Numerous) | Brother Blood | Dr. Light | Control Freak | Mumbo Jumbo | Mad Moe | Killer Moth | Kitten | Mother Mae-Eye | Punk Rocket | Brotherhood of Evil (Brain, Monsieur Mallah & Madame Rouge) | Rose Wilson | Raging Raven | Blackfire | Darkseid | Doomsday | Pain Bot | Sandwich Guardians | Ed | Flex | Muscle | Magic God | Vegetor | Twin Destroyers of Azarath | Slime Monster | Scary Teri | The Invisible Man | Pelicans | Perfect Sandwich | Death | Honk | Giant Robotic Alien | Klatak | Legion of Doom | Santa Claus | Tooth Fairy | Halloween Spirit | Hurt Bot | The Whisper | Money Mummy | Dr. Otto Von Death | Lumino | Piglets | Evil Dragon | The Lumberjack | Dr. Military | Toy Master | Richard Nixon | Muscleor | Punk Crabs | Ultralak | Taker | Ratings Monster | Beetlejuice | Strike
Titans (2018)
Trigon | Dr. Adamson | Nuclear Family (Nuclear Dad, Nuclear Stepdad, Nuclear Mom, Nuclear Sis & Nuclear Biff) | Angela Azarath | Joker | Deathstroke | Cadmus Laboratories (Mercy Graves & Walter Hawn) | Dr. Light | Wintergreen | Shimmer | Blackfire | Scarecrow | Jason Todd | Cyrus Beake
Movies
Teen Titans: Trouble in Tokyo: Uehara Daizo | Brushogun | Saico-Tek | Nya-Nya | Deka-Mido | Timoko | Mecha-Boi | Scarface
Justice League vs. Teen Titans: Trigon | Legion of Doom (Lex Luthor, Cheetah, Solomon Grundy, Toymaster, & Weather Wizard) | Atomic Skull | Ra's al Ghul
Teen Titans: The Judas Contract: H.I.V.E./Church of Blood (Brother Blood, Mother Mayhem, Deathstroke & Terra)
Teen Titans Go! To the Movies: Slade | Balloon Man
Teen Titans Go! vs. Teen Titans: Hexagon (Trigon (Teen Titans Go!) & Trigon (Teen Titans)) | Master of Games | Gentleman Ghost | Megan Claus | Raven's Demon
Video Games
Injustice: Superman | Nightwing | Cyborg | Raven | Bane | Catwoman | Solomon Grundy | Killer Frost | Deathstroke

Villains
Comics
Amanda Waller | Bane | Basilisk | Black Adam | Black Manta | Black Mask | Black Spider | Blackguard | Bloodsport | Brainiac | Bronze Tiger | Captain Boomerang | Captain Cold | Cheetah | Chemo | Chronos | Clock King | Copperhead | Count Vertigo | Crime Syndicate of America | Darkseid | Deadshot | Deathstroke | Doomsday | Doctor Light | Eclipso | The Enchantress | Electrocutioner | Female Furies | Gentleman Ghost | Giganta | Harley Quinn | Heat Wave | James Gordon, Jr. | Javelin | Joker | Joker's Daughter | KGBeast | Killer Croc | Killer Frost | King Shark | Klarion | Kobra Cult | Lobo | Magpie | Major Disaster | Major Force | Man-Bat | Manchester Black | Manhunters | Master Jailer | Match | Mindboggler | Nocturna | Owlman | Parademons | Parasite | Plasmus | Plastique | Poison Ivy | Professor Zoom | Punch and Jewelee | Shrapnel | Solomon Grundy | Starro | Suicide Squad | Talon | Tattooed Man | Thinker | Ultraman | Vandal Savage | Weasel | Zebra-Man | Zod
Movies
Suicide Squad: Eyes of the Adversary (Enchantress & Incubus) | Suicide Squad (Deadshot, Harley Quinn, Captain Boomerang, El Diablo, Killer Croc, Slipknot & Amanda Waller) | Joker's Gang (Joker, Jonny Frost, Panda Man & Monster T) | Griggs
Suicide Squad: Hell To Pay: Professor Zoom | Suicide Squad (Amanda Waller, Deadshot, Harley Quinn, Captain Boomerang, Bronze Tiger, Copperhead, Punch, Jewelee, & Count Vertigo) | Killer Frost | Blockbuster | Silver Banshee | Vandal Savage | Scandal Savage | Professor Pyg | Tobias Whale | League of Assassins (Deathstroke) | Two-Face
The Suicide Squad: The Thinker | Starro | Silvio Luna | Corto Maltese Armed Forces (Mateo Suarez & Vera) | Suicide Squad (Bloodsport, Ratcatcher 2, Harley Quinn, Peacemaker, King Shark, Polka Dot Man, Captain Boomerang, Blackguard, Mongal, Javelin, The Detachable Kid, Weasel, Savant & Amanda Waller) | Kaleidoscope | Calendar Man | Double Down | Karma | Ratcatcher | Polka Dot Man's Mother | Bloodsport's Father
See Also
Harley Quinn Villains | Peacemaker Villains