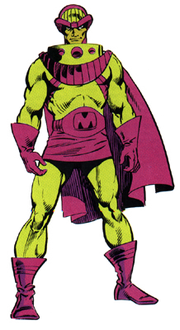 Under the guidance of who he believed to be Magneto (actually a robot), Mesmero used his ability to mesmerize people to try to make Polaris believe she was Magneto's daughter. The X-Men foiled his plans, and thus began a long cycle of Mesmero attempting to do something criminal and then being stopped by an X-Team. He eventually lost his powers on M-Day, and moved on from his life of controlling people to become a 'normal' person.
Television History
1990s X-Men and Spider-Man cartoons
Mesmero was one of the various Telepaths collected by Apocalypse in an attempt to rule all of time.
X-Men: Evolution
Ultimate Spider-Man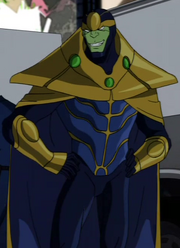 Villains

Villains
Community content is available under
CC-BY-SA
unless otherwise noted.