She-Hulk Trailer Dropped - The Loop
Play Sound
| | | |
| --- | --- | --- |
| " | More like Titans Go Away. | " |
| | ~ Ravager in Teen Titans GO! | |
Rose Wilson is a character and former villainess, later an Honorary Titan, appearing in many of the Teen Titans series, including the Teen Titans GO! comic books.
Although she is the fourth character and sole female who holds the title Ravager, Rose is the most well-known out of four individuals, moreso than her predecessor and half-brother Grant Wilson.
History
DC Comics Series
There are three individuals who bears Ravager. The first and original one was Grant Wilson, who died in the attempt to assassinate the Teen Titans under a contract from the H.I.V.E., causing Deathstroke to hold the Titans responsible for his death.
The second Ravager was Bill Walsh, a former rival of Deathstroke's who takes up the title to lure Deathstroke into battle before eventually killed himself. The third Ravager was Slade's half brother, Wade LaFarge, a small-time hitman who used the name in mockery of Slade.
This lead to Deathstroke orchestrated a series of events which culminated to his death at hands of his successor, Rose Wilson herself who was adopted byThe Madison family in Chicago adopt Rose, but DeFarge kills her new family.
The Ravager claims to have been offered $100,000 for her death by an anonymous source, but neither of them know that Deathstroke hired DeFarge in an attempt to bring Rose closer to him.
Deathstroke anonymously alerts the Titans that Rose's life is in danger, and they fight to defend her. All of the fighters are rendered unconscious by an explosion of halothane gas, and Rose awakens in Deathstroke's lair. He apologizes to Rose for abandoning her and says that she is the only family he has left.
Deathstroke suggests that she become his apprentice, offering DeFarge as her first kill. Rose accepts and takes the name "Ravager" for herself. Deathstroke secretly injects Rose with the same serum that gave him his abilities, and it causes her to suffer from psychosis.
Deathstroke doubts Rose's readiness to work with him and plans to disown her after she hesitates and is unable to kill Deathstroke's son Jericho (when he possesses Beast Boy's body). To prove her loyalty, she gouges out an eye to match his missing eye.
Batgirl vs Ravager. Cover to Batgirl #64 (2005). Art by Alé Garza. After Rose suffers a defeat at the hands of Batgirl, Deathstroke places her under the tutelage of Nightwing after Slade is led to believe he has given up being a hero. Nightwing agrees to train Rose, while surreptitiously teaching her the values of heroism.
Although Rose develops a crush on Nightwing as the training progresses, the attraction seemed entirely one-sided. In order to test Grayson's loyalty, Deathstroke replaces Rose's missing eye with one carved from Kryptonite and pits her and Nightwing against Superman.
Rose attempts to kill Superman, but Nightwing uses Superman's concern for the safety of not only the civilian bystanders, but Rose herself as her final lesson on altruism. Nightwing agrees to stay away from Rose on the condition that Blüdhaven remained off-limits to the latest incarnation of The Society, of which Deathstroke is a charter member.
Following the bombing of Blüdhaven on Deathstroke's orders in Infinite Crisis, Nightwing returns and informs Rose that the Kryptonite Deathstroke had implanted in her eye-socket is not just a danger to Kryptonians, but it is also carcinogenic and is indeed lethal to humans under extended periods of prolonged exposure.
Enraged and heartbroken that her father would endanger her life so dismissively, and emboldened by Nightwing's tutelage, Rose breaks all ties with her father and runs away.
One year after the events depicted in the Infinite Crisis crossover, Rose once again joins the Teen Titans. She wears the same costume and wields two katana-style swords. With Deathstroke and his serum's influence gone, Rose appears more balanced than previously depicted. Robin admits Rose to the team as a favor to the team founder and ex-leader, her former mentor Nightwing.
Rose forms a friendship with Kid Devil, using his flame breath to light her cigarettes. When Kid Devil is injured during a mission, Rose defends him, and on multiple occasions threatens those she deemed a threat to him. She later admits to Kid Devil that she is afraid of being kicked out, should the old members return to the team.
Over the lost year, the Teen Titans came to the conclusion that they needed more members. After discovering that Raven believes there was a traitor on the team during the previous year, the team agrees to begin with her. The team travels the world in search of Raven apparently on the run from the traitor.
They also meet several other former Titans, such as Red Star, Zatara, and Bombshell. During a meeting with Bombshell, Rose is accused of being the latest traitor, working for Deathstroke instead.
She denies the accusation, supported by not only Kid Devil, but also Wonder Girl, who believes Rose would never go back to her father. Robin and Cyborg agree that Ravager would return to the Tower.
Furious, Rose prepares to quit the team altogether until the team's caretakers Wendy and Marvin reveal to her that the traitor had stolen one particular object: the computer disk containing Jericho's essence.
Realizing why Raven is truly on the run, Ravager quickly returns to the Titans' aid, just as the traitor is revealed to be Bombshell. Ravager manages to save Raven, just as the empathic Titan uses the same spell which resurrected her to resurrect Rose's dead and previously insane half-brother Jericho.
Upon the resurrection of her elder brother, Joseph and Rose begin fraternizing, unaware that Bombshell's betrayal was orchestrated by Deathstroke, and that their teammates have been subdued by his associates.
Later, Rose and Joseph fly Chicago to have lunch with Nightwing, after which they go to the original Titans Island and discover that someone has built a demented version of the original tower there. Upon entering, they find that their father has kidnapped their teammates, all in order to gain control of them again.
Rose and Joey then rescue Robin from Slade and Batgirl, during which Rose finally has her rematch with Cassandra Cain. Rose and Joey both attempt to stop their father, but they are defeated and left at his mercy until Nightwing, Donna Troy, Raven, Cyborg, Duela Dent, Beast Boy, and Bart Allen arrive.
Following the death of her former-teammate Bart Allen, Rose attends his funeral in Countdown #43 along with the rest of the Teen Titans.
In Teen Titans #50, Rose is present for Bart's wake, although she slips off after a while, bored with the somber, reminiscent atmosphere, and invites Kid Devil to join her in skinny-dipping in the Titans' swimming pool.
In Teen Titans vol. 3 #51, the Titans Tomorrow—a possible future version of the current Titans team—arrive in the present to aid the Teen Titans against Starro-controlled villains. Ravager's future-self is absent from the group and it is revealed that she betrays the team (primarily Bart Allen and Kid Devil) at some point. Kid Devil, his adult version Red Devil, and Rose are then sent to battle against Rampage & Livewire.
Red Devil tries to convince Eddie to let Rose die during the fight, so that she does not manage to betray them in the future. Initially, it appears that Eddie intends to do so, before betraying his older self in order to aid Rose.
Later, the trio return to the Titans Lair (home of the original Teen Titans), where they meet with Blue Beetle. There, Red Devil attacks Blue Beetle, claiming that he too cannot be trusted.
Eddie, Rose, and Jaime find themselves surrounded by an army of Titans led by Lex Luthor before they all battle against an invading army of Starros. Thanks in large part to Blue Beetle's powers and Robin and Wonder Girl managing to supposedly alter Robin's future (and thus alter the future of the Titans as a whole), the army of Titans is apparently defeated.
In Teen Titans #57, Rose is attacked by Persuader, Copperhead, and Dreadbolt of the Terror Titans, who had managed to infiltrate Titans Tower. During the battle, they goad Rose about the fate of Kid Devil, whom they had earlier captured.
Despite overwhelming numbers, they are unable to take down Rose. Rose ruptures a gas line with her energy swords, blowing up a section of the tower. Rose is revealed to have survived the explosion by crossing the swords, creating a force field.
She then follows the Terror Titans back to their base, saving Wonder Girl from Disruptor and Persuader. She then battles Clock King, her own precognitive powers matching him. Clock King offers Rose a place on his team, but she refuses. Clock King then ejects the Titans from his base.
Back at the tower, Rose overhears Robin and Wonder Girl talking about her almost killing Persuader during battle, and deciding there will be "repercussions". Rose decides to leave the Titans, using one of Clock King's teleportation devices to do it.
In Terror Titans #1, Ravager is seen talking with Clock King, negotiating her role within his group. She agrees to take part in one of The Dark Side Club's arena battles, fighting against Fever.
Rose defeats Fever, but when given the order to finish her, refuses, prompting Clock King to have Fever shot in the head. Although appalled by Fever's death, Rose stays, hoping to find out what Clock King's plan is. Continuing to fight in the tournament, Rose faces off against Static, and is almost killed.
Rose eventually discover that Clock King intends to use the mind-controlled teen heroes as his own "Martyr Militia" to destroy Los Angeles, entirely for his own amusement. Attempting to get help, Rose is attacked by the Terror Titans, who overwhelm her.
Help comes in the form of Miss Martian, who had been posing as one of the brainwashed teens, and had managed to use her telepathy to free them. Ravager follows the retreating villains back to their base, where she confronts Clock King. Despite their equal precognitive abilities, Ravager is able to defeat him, although she was unable to prevent his escape.
Ravager returns during the Teen Titans/Titans/Vigilante crossover "Deathtrap", seeking to save Jericho, who had been targeted by Vigilante. However, the unbalanced Jericho refuses her offer of help, continuing in his plot to kill the Titans, forcing Rose to team up with the heroes to stop him.
It is also apparent that she has become addicted to the adrenaline given to her by the Clock King.
Following the "Deathtrap" storyline, Rose briefly tries her hand at being a part of the Titans, but finds that she does not belong with them. After an altercation with Bombshell, staged to ensure her loyalty to the team, Rose leaves to find her own way in life.[5] From Teen Titans #72 onwards, Ravager is featured in a 10-page, 9 part co-feature, Ravager: Fresh Hell, written by Sean McKeever and drawn by Yildiray Cinar.
In the Teen Titans tie-in to the Blackest Night crossover, Rose tracks Deathstroke down to his old mentor Wintergreen's house and attacks him. During the fight, the two are attacked by their deceased relatives Grant, Wade and Adeline, who, along with Wintergreen, have all been reanimated as Black Lanterns. When Grant attacks Deathstroke, intending to burn him in a fireplace, Rose reluctantly intervenes, saving her hated father.
She then attempts to incinerate Wade, but is surprised when Jericho jumps out of his body. Jericho, whose eyes had grown back since Vigilante's attack, uses his powers to make the Black Lanterns destroy themselves. After the battle, Rose refuses to reconcile with Deathstroke, despite acknowledging her daughterly love for him. She also realizes that her mother may still be alive, as she was not among the attacking Black Lanterns.
Following an adventure in another dimension, Static, Miss Martian, Bombshell, and Aquagirl leave the Titans, and Rose is invited to rejoin the team in order to help build it back up. While staying in the Tower, Rose hacks into the team computer and begins searching for information on her mother.
During her time with the group, Rose begins flirting with Superboy, and befriends Damian Wayne, the new Robin. She remains with the team up until the final battle with Superboy-Prime and the Legion of Doom, where she teams with Speedy to take down Persuader, one of her former teammates on the Terror Titans. She and Damian also help turn the tide of the battle by using a piece of Kryptonite to destroy several evil clones of Superboy.
The New 52
In Other Media
Teen Titans Go! (comics) 
Ravager is the daughter of the Teen Titans' arch nemesis Slade. In his honor, she wears a mask much like her father's which covers her left eye, even though the eye is still intact and functional (though in the original comics, she actually cut out her eye in an effort to emulate her father).
In Teen Titans Go! #49, Ravager returns to Jump City, hoping to claim "what is rightfully mine (hers)". Ravager finds Wintergreen and Professor Chang, both of whom had something which belonged to her father. It is revealed here that all of Slade's robot commandos were built by Professor Chang. However, Professor Chang had already sold the robots to General Immortus in Teen Titans Go! #35, which angers Ravager so much that she leaves him shaking with fear when the Titans come to his aid.
Now Ravager goes on a rampage in Jump City, determined to carry on her father's legacy; defeating the Teen Titans once and for all. However, after fighting with them, Ravager understands that she does not have to carry on her father's legacy, and needs not follow in his footsteps as a villain. The Titans offer her a family and they tell her that she is free to make her own decisions in life. Touched by the Titans' words, she decides to join and train with them until she is ready to face her future.
Teen Titans Go! (TV series) 
In "Cool School", Rose Wilson manages to escape prison and get past the guards, however she is then confronted by the Teen Titans. After using wordplay to insult the Titans, Robin tells her to cut it out and tells the Titans to attack.
In "Operation Dude Rescue", Ravager temporarily turned to the good side as she helped Raven, Starfire, Terra, and Jinx save Robin, Cyborg, and Beast Boy from The Brain.
Justice League: Crisis on Two Worlds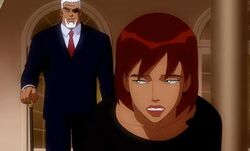 In the movie "Justice League: Crisis on Two Earths", Rose Wilson (Ravager) appears and her hair is red instead of white. This, however can be forgiven since she originates from a parallel universe.
Smallville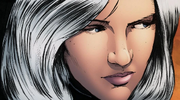 Rose Wilson appears in Eleventh season of Smallville tries to avenge her father Slade Wilson. She first released Doctor Phosphorus from D.E.O. custody to battle the Titans while she observed them. Rose then went to Titan Tower where she attacked Zan and severely wounded him. Jamie Reyes found Zan and before he could turn on his armor, Rose attacks him with some kind of sonic waves and wonders if the Blue Beetle will be more cooperative than Zan.
Jamie asked Rose why she was doing this and Conner overheard them. The assassin reveals that she is Slade Wilson' s daughter and that the reason she is attacking them is because of her father, she is continuing his task, which was to stop and imprison the vigilantes, like he did with V.R.A. and when he killed Hawkman. She also blames the superheroes for his current comatose state.
Jaime asks her what that has to do with them and she tells him that her father tried to stop the next generation of heroes from rising into power and now she makes sure that they will "die in the crib". Jaime asks her how she knew where to find them and she says that Stargirl went door to door, selling cookies and subscriptions for the team and one of the houses she visited was actually hers.
She also implied that she might had hurt Courtney. Then she asks him why would he want to join this team but Jaime replies to her by asking why she doesn't just kill him and she says that he and Zan were just practice for her. Suddenly Conner appears and strikes her with his heat vision throwing her through the window, outside of the building and saying that she will need the practice.
Outside, Rose lands on the ground and says she got caught off guard and it won't happen again, while catching an arrow Mia throws on her. Jay, Mia and Megan confront her with Jay saying to her to leave his lawn. He then runs towards her but she uses a gravity bomb, which immobilizes him. Mia then fights with her seemingly defeating her but Rose manages to poison Mia with a needle full of a drug called, "Vertigo", making her sick.
Conner then arrives and Jay tells him not to worry about him and waste any more time but get to work. Megan asks Rose what did she do to Mia and she says to Megan not to worry because the drug will run its course before long. Then Megan says she is not the one she should be worried and mentally attacks Rose.
But before Megan can actually do to her any damage, Rose reveals that she also knows about her weaknesses and attacks her with fire.
Arrow
Main article: Isabel Rochev
A version of Ravager appears in the TV series Arrow, where the moniker and costume are adopted by Isabel Rochev and she is the right-hand of Slade Wilson.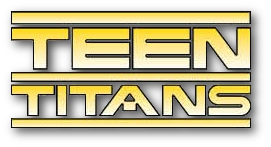 Villains
Comics
Andre LeBlanc | Anti-Monitor | Arsenal | Bane | The Batman Who Laughs | Blackfire | Blizzard | Brother Blood | Brotherhood of Evil (Brain, Monsieur Mallah, Madame Rouge & General Immortus) | Brutale | Calculator | Cheshire | Clock King | Damien Darhk | Deathstroke | Deuce & Charger | Deathwing | Ding Dong Daddy | Doctor Light | Doctor Polaris | Duela Dent | Electrocutioner | Firefly | Gentleman Ghost | Gizmo | Harley Quinn | Holocaust | Ice Kate | Jericho | Jinx | Joker | Kid Kold | Killer Croc | Kwiz Kid | Legion of Doom (Superboy-Prime, Sun Girl, Headcase, Inertia, Indigo, Persuader, Zookeeper) | Lex Luthor | Mad Hatter | Mammoth | Mantis | Match | Mister Freeze | Mister Twister | Neron | Neutron | Ocean Master | Penguin | Phobia | Plasmus | Poison Ivy | Prometheus | Psimon | Puppeteer | Pylon | Ravager | Riddler | Royal Flush Gang | Suicide Squad | Shimmer | Sunburst | Terra | Terra (Dark Multiverse) | Terror Titans | The Agent | Trident | Trigon | Twister | Two-Face | Veil | Ultra-Humanite | Warp | Wildebeest | Wintergreen
Television
Teen Titans (2003)
Slade | Terra | Trigon | Blackfire | H.I.V.E. Five (Jinx, Gizmo, Mammoth, Billy Numerous, See-More, & Kyd Wykkyd) | Dr. Light | Cinderblock | Brother Blood | Brotherhood of Evil (Brain, Monsieur Mallah, Madame Rouge & General Immortus) | Control Freak | Puppet King | Killer Moth | Mad Mod | Mother Mae-Eye | Mumbo Jumbo | Plasmus | Overload | Nega Cyborg | Nega Starfire | Nega Beast Boy | Fang | Kitten | Angel | Adonis | Johnny Rancid | Malchior | Master of Games | Ternion | Glgrdsklechhh | The Source | Guard | Kardiak | White Monster | Thunder & Lighting | Atlas | XL Terrestrial | H.I.V.E. Academy | Private H.I.V.E. | H.I.V.E. Headmistress | H.I.V.E. Soldiers | Krall | Radiation Creature | I.N.S.T.I.G.A.T.O.R. | Professor Chang | Sammy & Cash | Steamroller | Wrestling Star | Baron Ryang | Punk Rocket | Soto | Space Monster | Katarou | Red X | Trogaar
Teen Titans Go!
Trigon | Terra | Slade | Cinderblock | Plasmus | H.I.V.E. Five (Gizmo, Jinx, Mammoth, See-More & Billy Numerous) | Brother Blood | Dr. Light | Control Freak | Mumbo Jumbo | Mad Moe | Killer Moth | Kitten | Mother Mae-Eye | Punk Rocket | Brotherhood of Evil (Brain, Monsieur Mallah & Madame Rouge) | Rose Wilson | Raging Raven | Blackfire | Darkseid | Doomsday | Pain Bot | Sandwich Guardians | Ed | Flex | Muscle | Magic God | Vegetor | Twin Destroyers of Azarath | Slime Monster | Scary Teri | The Invisible Man | Pelicans | Perfect Sandwich | Death | Honk | Giant Robotic Alien | Klatak | Legion of Doom | Santa Claus | Tooth Fairy | Halloween Spirit | Hurt Bot | The Whisper | Money Mummy | Dr. Otto Von Death | Lumino | Piglets | Evil Dragon | The Lumberjack | Dr. Military | Toy Master | Richard Nixon | Muscleor | Punk Crabs | Ultralak | Taker | Ratings Monster | Beetlejuice | Strike
Titans (2018)
Trigon | Dr. Adamson | Nuclear Family (Nuclear Dad, Nuclear Stepdad, Nuclear Mom, Nuclear Sis & Nuclear Biff) | Angela Azarath | Joker | Deathstroke | Cadmus Laboratories (Mercy Graves & Walter Hawn) | Dr. Light | Wintergreen | Shimmer | Blackfire | Scarecrow | Jason Todd | Cyrus Beake
Movies
Teen Titans: Trouble in Tokyo: Uehara Daizo | Brushogun | Saico-Tek | Nya-Nya | Deka-Mido | Timoko | Mecha-Boi | Scarface
Justice League vs. Teen Titans: Trigon | Legion of Doom (Lex Luthor, Cheetah, Solomon Grundy, Toymaster, & Weather Wizard) | Atomic Skull | Ra's al Ghul
Teen Titans: The Judas Contract: H.I.V.E./Church of Blood (Brother Blood, Mother Mayhem, Deathstroke & Terra)
Teen Titans Go! To the Movies: Slade | Balloon Man
Teen Titans Go! vs. Teen Titans: Hexagon (Trigon (Teen Titans Go!) & Trigon (Teen Titans)) | Master of Games | Gentleman Ghost | Megan Claus | Raven's Demon
Video Games
Injustice: Superman | Nightwing | Cyborg | Raven | Bane | Catwoman | Solomon Grundy | Killer Frost | Deathstroke

Villains
Comics
Abra Kadabra | Amanda Waller | Amos Fortune | Amazo | Anarky | Angle Man | Anti-Justice League | Anti-Monitor | Appellaxians | Aquarius | Asmodel | Atomic Skull | Axis America | Bane | Barbatos | The Batman Who Laughs | Black Adam | Black Hand | Black Lantern Corps | Black Manta | Black Spider | Blockbuster | Blue Beetle (Dark Multiverse) | Brainiac | Bronze Tiger | Brother Eye | Brotherhood of Evil | Cadre | Calculator | Calendar Man | Captain Boomerang | Captain Cold | Castle Bat | Catalyst | Catman | Catwoman | Cheetah | Chemo | Cheshire | Circe | Clayface | Clock King | Cluemaster | Copperhead | Construct | Cosmic King | Crazy Quilt | Crime Syndicate of America | Crucifer | Cyborgirl | Darkseid | Dark Supergirl | Deadline | Deadshot | Deathstroke | Demolition Team | Demons Three | Despero | Doctor Alchemy | Doctor Destiny | Doctor Double X | Doctor Impossible | Doctor Light | Doctor Manhattan | Doctor Phosphorus | Doctor Polaris | Doctor Poison | Doctor Psycho | Doctor Regulus | Doctor Sivana | Dominators | Doomsday | Dragon King | Dumas | Earthworm | Eclipso | Electrocutioner | Elite | Enchantress | Epoch the Lord of Time | Eradicator | Evil Star | Fatal Five | Felix Faust | Fiddler | Floronic Man | Funky Flashman | Gamemnae | General Eiling | Genocide | Gentleman Ghost | Golden Gilder | Goldface | Gorilla Grodd | Gunhawk | Harley Quinn | Hector Hammond | Hellgrammite | Human Flame | Hyena | Ibac | Icicle | Imperiex | Injustice League | Intergang | I.Q. | Johnny Sorrow | Joker | Key | Killer Croc | Killer Frost | Killer Moth | Kite Man | Kobra | Kobra Cult | Krona | League Buster | League of Assassins | Legion of Doom | Lex Luthor | Libra | Lobo | Mad Hatter | Mageddon | Magpie | Manchester Black | Manhunters | Matter Master | Maxwell Lord | Mekanique | Merlyn | Mirror Master | Mister Atom | Mister Mind | Mister Nebula | Mr. Freeze | Mongul | Mordru | Morgaine Le Fey | Multiplex | Nekron | Nekron (Pre-Crisis) | Neron | Neutron | Nightshade | Obsidan | Ocean Master | Overman | Parademons | Parasite | Penguin | Perpetua | Pied Piper | Plastique | Poison Ivy | Professor Ivo | Professor Zoom | Prometheus | Psycho-Pirate | Queen Bee | Queen of Fables | Ra's al Ghul | Rainbow Raider | Rama Khan | Red Death | Red King | Red Panzer | Red Volcano | Riddler | Roulette | Royal Flush Gang | Satanus | Scarecrow | Science Squad | Secret Society of Super Villains | Shadow-Thief | Shaggy Man | Shark | Simon Stagg | Sinestro | Solomon Grundy | Star Sapphire | Starbreaker | Starro | Steppenwolf | Suicide Squad | Superboy-Prime | Tattooed Man | Terra-Man | T.O. Morrow | Two-Face | Ultra-Humanite | Vandal Savage | Volcana | Warp | Weather Wizard | White Martians | Wizard
Theatrical Movies
Justice League: Steppenwolf | Parademons (Parademon Scout) | Darkseid | Black Clad (Black Clad Alpha) | Lex Luthor | Deathstroke | Ares
Zack Snyder's Justice League: Darkseid's Elite (Darkseid, Steppenwolf, DeSaad, Granny Goodness, & Parademons) | Lex Luthor | Deathstroke | Black Clad (Black Clad Alpha) | Ares | Joker
Direct-to-video Movies
Justice League: The New Frontier: The Centre | Captain Cold
Justice League: Crisis on Two Earths: Crime Syndicate of America (Owlman, Ultraman, Superwoman, Johnny Quick, Power Ring, J'edd J'arkus, & Black Power) | Lex Luthor | White Martians | President Slade Wilson | Rose Wilson
Justice League: Doom: Legion of Doom (Vandal Savage, Bane, Cheetah, Ma'alefa'ak, Metallo, Mirror Master, & Star Sapphire) | Royal Flush Gang (King, Queen, Jack, Ace, & Ten)
Justice League: The Flashpoint Paradox: Professor Zoom | Wonder Woman | Aquaman | Ocean Master | Black Manta | Deathstroke | Lex Luthor | Clayface | Rogues (Captain Cold, Captain Boomerang, Top, Heat Wave, & Mirror Master) | Joker | Yo-Yo
Justice League: War: Darkseid | Desaad | Parademons | Ocean Master
Justice League: Throne of Atlantis: Ocean Master | Black Manta | The Trench | Lex Luthor
Justice League League: Gods and Monsters: Will Magnus
Justice League vs. Teen Titans: Trigon | Legion of Doom (Lex Luthor, Cheetah, Solomon Grundy, Toymaster, & Weather Wizard) | Atomic Skull | Ra's al Ghul
Justice League vs. the Fatal Five: Fatal Five (Emerald Empress, Mano, Persuader, Tharok, & Validus) | Bloodsport | Two-Face | Harley Quinn | Poison Ivy

Video Games
Injustice: Gods Among Us: One Earth Regime (Superman, Wonder Woman, Yellow Lantern, The Flash, Aquaman, Cyborg, Shazam, Nightwing, Raven, Hawkgirl, Sinestro, Black Adam, Killer Frost, Solomon Grundy, Catwoman, Bane, & Doomsday) | Joker | Lex Luthor | Deathstroke | Ares
Injustice 2: Brainiac | Gorilla Grodd | Captain Cold | Reverse Flash | Cheetah | Deadshot | Poison Ivy | Bane | Scarecrow | One Earth Regime (Superman, Wonder Woman, Aquaman, Cyborg, Nightwing & Black Adam) | Dr. Fate | The Lords of Order | Grid | Atrocitus | Joker | Darkseid
See Also
Justice League Dark Villains | Justice League International Villains | Justice Society Villains | Young Justice Villains

Villains
Protagonists