Doctor Strange in The Multiverse o Madness - The Loop
Play Sound
| | | |
| --- | --- | --- |
| " | Trousers! | " |
| | ~ Rommel whenever he sees Dargis' trousers. | |
| | | |
| --- | --- | --- |
| " | Here, kitty, kitty. | " |
| | ~ Rommel hunting down Garfield, whom he mistakes for Prince. | |
Rommel is the secondary antagonist of the 2006 film Garfield: A Tail of Two Kitties the a sequel to the 2004 film Garfield: The Movie.
He is a vicious and aggressive rottweiler who serves as a guard dog of Carlyle Castle, but was initially trained by Lord Dargis and ordered to kill the Prince. While he may have been trying to complete his task, Rommel however redeems himself after the animals offered him Dargis' trousers and convinced him not kill the Prince to switch his target, making Rommel no longer work for Dargis.
He was voiced by Vinnie Jones, who also played Juggernaut in X-Men: The Last Stand, Sebastian Moran in Elementary, Bullet-Tooth Tony in Snatch, Drake in Escape Plan, Finbar McTeague in Smokin' Aces 2: Assassins' Ball, and Danny Brickwell in Arrow.
Biography
Rommel was a rottweiler who served as Carlyle Castle's guard dog, but was trained by Lord Dargis as he wanted him to kill the Prince. Dargis proceeded to test this by giving Prince's favourite pillow to Rommel in which the Rottweiler aggressively rips it to shreds, much to Dargis' joy. Due to Rommel's violence, he was kept on a leash by Dargis until his master used him to kill Prince. However, unknown to Dargis, Rommel was confronted by the Official Feline Protection and played tug-o'-war with Winston using Dargis' new trousers. Having now turned over a new leaf since he has become obsessed with trousers, Rommel tracked down Dargis and eventually attacked him for his trousers while he was talking to Abbey Westminster on the phone.
Afterwards, Rommel was tasked by Dargis to destroy a painting of the Prince with meat and the Rottweiler obeyed. Smithee witnessed Rommel destroying the painting and Dargis sent him on holiday. Rommel is later seen on the lookout for Prince until Garfield, having been found by Smithee earlier and taken to Carlyle Castle after being mistaken for Prince, appears and taunted Rommel to get his attention. However, upon seeing Garfield and mistaking him for Prince due to his very similar appearance, Rommel immediately sees his chance to finally catch the cat and chases after Garfield, only to then be suddenly chased off by the latter riding on a bull named Bolero.
When Dargis was later taunted by Garfield, Prince and the animals after they worked together by setting up an attack to prevent Dargis from becoming king of England, Rommel was among them to help defeat Dargis as he was seen chasing after the latter for his trousers, stopping him from killing both Prince and Garfield. It is unknown what happened to Rommel afterwards since he now no longer works for Dargis, but it is assumed that he was possibly seen celebrating with Garfield, Prince and all the other animals, who are having a pool and barbeque party after Dargis was arrested for his actions.
Personality
Rommel is shown to be a violent Rottweiler who once served as a guard dog of Carlyle Castle, but was specifically trained to be more aggressive by Dargis and tasked to kill Prince. Whenever he set eyes on the cat, Rommel would chase him across the castle area to attack him as shown when he mistakes Garfield for Prince. He also has a savage temper when Garfield taunted him to get his attention. However, Rommel was also shown to be incompetent, due to being only trained for the purpose of killing Prince. Upon being given a taste of Dargis' trousers by Winston, Rommel would eventually turn on his former master and attack him. His obsessions with Dargis' trousers also caused the latter to wear armor to prevent him from being attacked.
Gallery
Videos
Trivia
X-Men: The Last Stand and Garfield: A Tail of Two Kitties, both of which Vinnie Jones starred in, came out in 2006.
Villains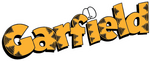 Villains
Movies
Garfield: The Movie (2004): Happy Chapman | Wendell
Garfield: A Tail of Two Kitties (2006): Lord Dargis | Rommel
Garfield Gets Real (2007): Hale and Hardy
Garfield's Fun Fest (2008): Ramone
Garfield's Pet Force (2009): Vetvix
Television
Garfield and Friends: Al Swindler | Papa Plastique | Papa Plastique | Vivacia | The Singing Ants | Ichabod Cricket
The Garfield Show: Harry | Dr. Whipple | Nathan | Mama Meany | Angel | Neferkitty | Space Lasagna (Lasagna King) | King Glorm | Bella Bellissima | Catzilla | Dirk Dinkum | Buckley | Spencer Spendington | Millie | Varicella | Anthony Allwork | Omar | The Mustache Mob | Ratzo | Master Control | Commander Harland | Nurse Psycho
Others: Nadia | Fat Guy | Rameet | Professor O'Felix
Orson's Farm
Gort, Mort and Wart | Weasel | Wolf | Aloysius Pig