"SCP" may be referring to two or more different villains. If you're uncertain which one you're looking for, just flip a coin.
If you came here from a link, please go back and make the right link for one of the villains listed below.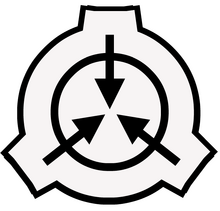 SCP (short for Secure, Contain, Protect) is a fictional organization which is responsible for detecting and collecting various anomalous objects and entities, which they try to contain.
Organizations
Characters
Humans
Cosmic entities
Karcists
Other Cosmic Beings
Safe SCPs
Euclid SCPs
Keter SCPs
External Links
Read more on the SCP Website.
Community content is available under
CC-BY-SA
unless otherwise noted.