Jurassic World: Dominion Dominates Fandom Wikis - The Loop
Play Sound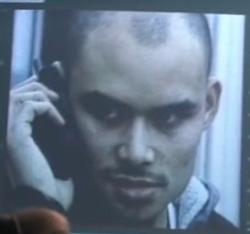 Satoshi Isagura is a minor antagonist in the 1997 James Bond film Tomorrow Never Dies, and the videogame of the same name. He is a terrorist chemical expert wanted by MI6.
He was portrayed by the late Khan Bonfils in the film, and voiced by Miles Anderson in the game.
Appearances
Movie
Isagura was know for his chemical attacks, notably the Tokyo subway sarin gas attack, and that he's working for the insurgent forces in the First Congo War.
He was only seen visiting a terrorist arms bazaar alongside Henry Gupta to make a purchase. However, this wasn't the case when James Bond interrupted the arms sale by taking down many of the terrorists and stealing away several nuclear torpedoes just as a missile (fired by the British Navy) destroys the entire bazaar.
It is unknown whether if Isagura perished in the explosion along with many of the terrorists or he has escaped alongside Gupta.
Videogame
In the game, Isagura was paid $3 million by Gupta's employer Elliot Carver of the Carver Media Group Network to carry out a nerve gas attack in Yokohama for Carver's newspaper to cover. However, MI6 caught wind of the attack and sent over Bond, who manages to foil the attack and kill Isagura for good.