Click to help Cruella!

This scum Seth (Marvel) is driving Cruella insane!
IT MUST BE REWRITTEN OR ADDED TO!!
So sayeth the great Lord of Darkness Sauron, or he will send Darth Vader to terminate you.

Help improve this article by rewriting, expanding, updating the poorly written text of the article. ✓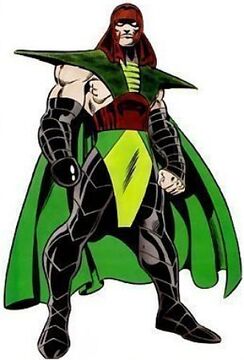 Egyptian God of Evil. Creator of Gog and Magog. Seth the brother of Osiris, has long warred against his fellow deities. At some point after Vanir adventurers had molded the empire of Egypt out of what in the Hyborian Age had been Stygia, Seth impersonated the Elder God Set and stole his worshippers. He did this with the aid of Grog. Circa 2950 BCE, Seth appeared to En Sabah Nur, who later became Apocalypse. Circa 1250 BCE, Seth created two demons (Gog and Magog) to attack the Hebrew despot Moses, but a pharaoh imprisoned these demons. Finally, around the year 30 BCE, Seth finally defeated and imprisoned some of his fellow gods for centuries.
Within the last twenty years, Seth had rats gnaw on Yggdrasil. One of his servants guarding the rats, defeated by Balder and Sif, turned to ashes.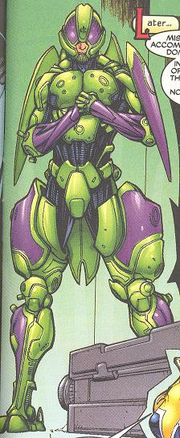 Seth was assigned to sabotage a satellite formerly used by the high evolutionary to strip all mutants of their mutations. At the time of Seth's mission, NASA and the X-Men were attempting to transform the satellite a habitable space station for peaceful purposes.
Seth romanced Shadowcat and infiltrated the station. Later, he paralyzed Shadowcat with the intent of rescuing her alone while the others on the station perished. While he failed to abduct Shadowcat and kill anyone on board the station, he did succeed in destroying it, escaping in a power suit.

Villains