Jurassic World: Dominion Dominates Fandom Wikis - The Loop
Play Sound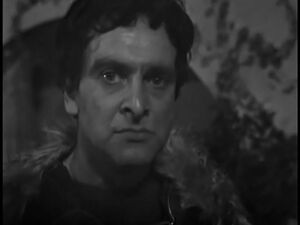 Sevcheria is the central antagonist of the Doctor Who story "The Romans".
He was portrayed by the late Derek Sydney.
Biography
Sevcheria was a slave trader operating in the Roman Empire in the year 64 AD. He and his partner Didius learned that the Doctor and his companions had taken up occupancy in a vacant villa and, deducing they were Britons and wouldn't be missed, decided to abduct them. When they went to the villa, they found only Ian and Barbara, who they took prisoner after a brief struggle. They sold Ian as a galley slave and took Barbara to Rome to be sold at auction, where she was bought by Tavius, a slave buyer for Emperor Nero.
Sevcheria recaptured Ian and the Greek slave Delos when they escaped from their sinking ship and found their way to Rome, having them trained as gladiators to fight for Nero. Nero confided in him about his plan to have lyre player Maximus Pettullian (in reality the Doctor) perform in the arena and then unleash the lions on him. Sevcheria failed to stop Ian and Delos escaping when they teamed up during their gladiator bout.
Nero later charged Sevcheria with carrying out his plan to set fire to Rome, for which Sevcheria recruited a mob to start the blaze. He realised belatedly that Ian and Delos had infiltrated the group in order to rescue Barbara from Nero's palace. Sevcheria tried to stop them but was killed when Delos thrust a flaming torch into his face.
Trivia
Although Sevcheria is portrayed as being subordinate to Nero, he is the only antagonist to appear throughout the four episodes of the story, with Nero being introduced later.