Click To Help Dr. Wily!

Dr. Wily has declared that this article is still under construction.
Please don't delete or edit this article yet, it may contrast with the original author's edits.
After I finish this article, the world will be mine! MWAHAHAHAHA!



Click to help Cruella!

This scum Shatterfist (DC) is driving Cruella insane!
IT MUST BE REWRITTEN OR ADDED TO!!
So sayeth the great Lord of Darkness Sauron, or he will send Darth Vader to terminate you.

Help improve this article by rewriting, expanding, updating the poorly written text of the article. ✓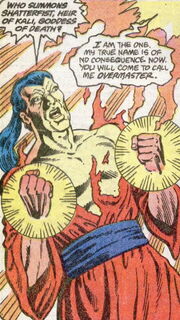 Shatterfist IEdit
The first one was a Korean martial artist who became a member of Cadre and fought the Justice League with them. He was later killed by the former member and hero Ice. He was never given a proper name.
Shatterfist IIEdit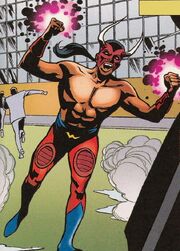 Member of the Cadre.
Television HistoryEdit
He later appears in the show Justice League Unlimited in the episode "Clash". He and Cadre were seen attacking Metropolis but are easily defeated by Superman and Batman. He later appears in the episode "Grudge Match" fighting Hellhound as part of Roulette's Meta Brawl.