Spider-Man: No Way Home Trailer Dropped - The Loop
Play Sound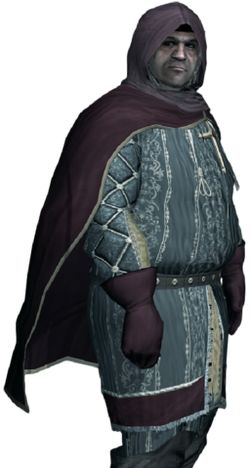 | | | |
| --- | --- | --- |
| " | Just a distraction. We were meant to sail... | " |
| | ~ Silvio's last words. | |
Silvio Barbarigo Il Rosso (1435-1485) is a major antagonist from the videogame Assassin's Creed II. He was a Templar and a government official in Venice. He was assassinated by Ezio. Silvio is one of the antagonists of Sequence 8, the secondary antagonist of Sequence 9 and the main antagonist of Sequence 10.
He was voiced by Harry Standjofski.
History
Silvio Barbarigo was the cousin of Marco Barbarigo, and he was a Templar. He also was a state inquisitor of Venice, but he has always been angry that his relatives were far more powerful than him. Silvio's father was killed by his uncle when Silvio was young. Silvio became adviser to his uncle, and he uncovered a plot by the Soranzo family against his uncle.
In order to prevent the Soranzo family from killing his uncle, he invited them to an Easter celebration, and toasted the family on the balcony. It was unknown to everyone else, that this was a signal for archers hidden behind the windows to shoot the family, thus killing them.
10 years later, Silvio hired courtesans (prostitutes) to murder his uncle, and he convinced everyone that his uncle had died in bed, which was in fact true. He then took over his uncle's palazzo.
Silvio is first seen at a meeting in Venice with the other Templars. They are plotting to kill the Doge of Venice, and Silvio says he can get cantanella to poison the Doge, which is very hard to trace.
Next time, he is seen is at the Carnival, where he cheats in order to stop Ezio from reaching the private party of his relative, Marco Barbarigo, where Ezio was planning to kill him. After Marco's death, Silvio hires Marco's former bodyguard and a small army of mercenaries to take control of the military district of Venice. However, he loses the arsenal to Ezio and his friends. He then attempts to flee in a boat, which was headed for Cyprus. Silvio and Dante were both killed while running towards the docks.