She-Hulk Trailer Dropped - The Loop
Play Sound
| | | |
| --- | --- | --- |
| " | Oh, I'm not Deadpool. I am the greatest, most feared, most nefarious, most ultimate supervillain the world has ever seen! I... Am... SLAAAAAADE! | " |
| | ~ Slade introducing himself to the Teen Titans. | |
| | | |
| --- | --- | --- |
| " | Lights, cameras, and magic! | " |
| | ~ Slade | |
Slade Joseph Wilson, also known as Jade Wilson is the main antagonist of Cartoon Network's 7th animated feature film Teen Titans Go! To the Movies and the overarching antagonist of the 2013 Teen Titans Go! series.
He is Robin's archenemy and will stop at nothing to destroy him and the Teen Titans. Although he was the primary villain in the original Teen Titans series, Slade did not make any actual appearances in Teen Titans Go! until "The Titans Show", which was merely a background appearance.
He was voiced by Will Arnett, who also played Lone Gunslinger in Ice Age: The Meltdown, Vlad Vladikoff in Horton Hears a Who!, Mr. Perkins in Despicable Me and Sweet Pete in Chip 'n Dale: Rescue Rangers. While disguised as Jade Wilson, he was voiced by Kristen Bell, who also played Mandy in The Cleveland Show, Chloe in Scream 4 and Nikki in Burlesque.
Personality
While still a cunning, serious, manipulative and diabolical criminal mastermind that must not be underestimated, this version is less threatening and has an egotistical side as well as sarcasm to boot. Whereas his original counterpart possesses a sadistic streak and repeatedly antagonizes the Titans (particularly Robin and Terra), this Slade is only concerned with his evil schemes and wanted nothing to do with the titular heroes until they proved to be a major problem. He is also visibly annoyed by the Titans' rambunctious antics, seeing them as ridiculous obstacles and hated if anyone mistook him as Deadpool.
As Jade Wilson, (s)he initially appears to be friendly and (s)he was sort of a mentor to Robin, but later her/his true nature as an untrustworthy person when it is revealed she is just a façade of Slade.
Biography
Slade first appears in his disguise as a woman named Jade Wilson, a famous film maker at Batman's movie premiere. "She" offers all the superheroes three sneak peeks of upcoming movies and disappears afterward. Later he appears again when he breaks into Star Labs to steal a crystal. The Teen Titans arrive and attempt to stop him, but mistake him for Deadpool, which Slade retorts by saying he came out way before Deadpool did. He defeats them by using his "mind powers" (which in actuality are just childish illusory tricks) and makes off with the crystal, but not before telling the Titans that they are joke.
The next day, a distraught Robin is asked by Beast Boy to come into the living room to show them a movie that they had made for him. Robin turns it off prematurely after proclaiming his dream of having a movie about him and the Titans agree to head to Hollywood to make it possible. Upon arriving, they once again must sneak in and run into Slade, disguised as Jade Wilson, who is responsible for all the superhero movies being made. "She" turns down the Titans' request to be in a movie but explains that the only way "she" would make one about them is if they were the only superheroes in the world. The Titans briefly take "her" words seriously by going back in time to prevent the origins of the other superheroes but only end up ruining the future forcing them to go and undo their blunder.
Slade next arrives at Wayne Tech to infuse the crystal's power and the Titans arrive to stop him, this time putting up an actual fight. They secure the crystal, but Slade escapes, resolving to split Robin from his teammates.
The next day, Jade invites the Titans back to Hollywood and announces that "she" will be making a movie about them due to their recent fight with Slade. While Robin is given a tour of the premises, Raven, Beast Boy, Starfire and Cyborg venture out and cause mischief. They find a Doomsday Machine that is heavily guarded by the heroes and try to destroy it, but Jade arrives and reveals that D.O.O.M.S.D.A.Y. is just a terrible acronym for a new streaming service for the new movie "she" is making. "She" resolves to drop the rest of the Titans from the film and make it solely about Robin which he accepts, much to the consternation of his team who wish him luck. Robin finishes making the movie, but during a scene where he interacts with the Titan Tower door panel, a light falls and knocks him out. He awakens and finishes the scene where Jade reveals that they are in the tower for real and that "she" is actually Slade himself in disguise. He gets the crystal back and plans to use it to control the world, having made numerous superhero films so that they would be too busy to stop him, before leaving a captured Robin to die by setting of the tower ablaze. Robin escapes and calls his friends back who gladly join to take out Slade.
While the Titans unmask him at the premiere of Robin: The Movie, Slade unleashes the crystal's power and takes control of all the heroes who chase down the Titans. Robin goes after Slade while the rest of the team leads off the heroes. However, when the Titans arrive and destroy the screens, Slade has already used his new power to control Robin and tells him to attack his friends. Beast Boy and Starfire try to stop him but to no avail as he violently kicks Beast Boy (much to Raven's concern) and uses his staff to electrocute Starfire before tossing her away. As the four are being cornered, Cyborg inserts the tape of their homemade movie to show Robin the rest of it. At first, he still believes that they regard him as a joke, but when he sees how they credit him for bringing them together as a team and regard him as a true hero, Robin comes to his senses and the team takes out Slade together, defeating him and his giant robot. Slade, however, rises from the wreckage of his robot, only to praise the Titan's musical number before falling either dead or unconscious. It's completely unknown if Slade just fell unconscious or was mortally wounded and thus killed by the destruction of his robot, considering that he doesn't move upon falling defeated, but as no injuries were seen on his body, it's likely that he just fell unconscious and was then arrested for his crimes by the police.
Quotes
"
Slade: Why does everybody think I'm Deadpool?
Beast Boy: You've got them guns!
Starfire: And the swords.
Slade: Yeah well, lots of people have guns and swords, okay? On the way here I passed, like, 25 people with guns and swords. By the way, he should be saying that he's not me. Kay cuz I came out like way before he did!
Cyborg: Nah, I'm pretty sure you're Deadpool. Look into the camera and say something inappropriate!
"
~ Slade arguing with the Titans.
| | | |
| --- | --- | --- |
| " | You gotta be kidding me. You guys are a joke. Everyone knows that. Besides, how could you be my archnemesis when you've already lost Because no one can withstand my powers of... MIND MANIPULATION!!! | " |
| | ~ Slade to the Titans. | |
| | | |
| --- | --- | --- |
| " | How are you going to defeat me? What—are you going to fart on me? You wanna have a dance-off? You gonna annoy me to death with your waffles? | " |
| | ~ Slade mocking the Titans. | |
| | | |
| --- | --- | --- |
| " | That song was monumentally dope. | " |
| | ~ Slade's last words to the Titans. | |
Trivia
Throughout the show, there are small, brief hints of Slade, such as his face is on Robin's punching bag in "The Date". Slade has also affiliated with some other characters in the Teen Titans Go! series, including Terra (possible apprentice/servant) and Rose Wilson (daughter).
He shares a similarity with Jonathan Jacobo from Scooby-Doo 2: Monsters Unleashed. They are the main antagonists of a WB property that disguise themselves as women.
Robin has a punching bag with Slade's face on it.
He was teased to appear in "The Return of Slade", but was only mentioned and his head and mask were shown. It is also implied that the Titans already defeated him in the episode, yet he appears in the feature film and they don't recognize him, or vice versa. This was most likely a rewrite.
Before his appearance in the theatrical film, the writers of the show have stated that they can use Slade, and they want to use the villain for the series. However, they are not sure how to use him because he is such a dark and serious villain who would look out of place in the show's silly format, which is somewhat odd because Trigon and Brain, both being dark and serious villains in the original series, appeared on the show frequently.

By the time of his appearance in the theatrical film, they finally came to an agreement where Slade would be portrayed as a laughably evil villain and reluctant arch-nemesis of Teen Titans.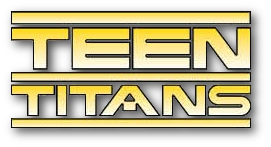 Villains
Comics
Andre LeBlanc | Anti-Monitor | Arsenal | Bane | The Batman Who Laughs | Blackfire | Blizzard | Brother Blood | Brotherhood of Evil (Brain, Monsieur Mallah, Madame Rouge & General Immortus) | Brutale | Calculator | Cheshire | Clock King | Damien Darhk | Deathstroke | Deuce & Charger | Deathwing | Ding Dong Daddy | Doctor Light | Doctor Polaris | Duela Dent | Electrocutioner | Firefly | Gentleman Ghost | Gizmo | Harley Quinn | Holocaust | Ice Kate | Jericho | Jinx | Joker | Kid Kold | Killer Croc | Kwiz Kid | Legion of Doom (Superboy-Prime, Sun Girl, Headcase, Inertia, Indigo, Persuader, Zookeeper) | Lex Luthor | Mad Hatter | Mammoth | Mantis | Match | Mister Freeze | Mister Twister | Neron | Neutron | Ocean Master | Penguin | Phobia | Plasmus | Poison Ivy | Prometheus | Psimon | Puppeteer | Pylon | Ravager | Riddler | Royal Flush Gang | Suicide Squad | Shimmer | Sunburst | Terra | Terra (Dark Multiverse) | Terror Titans | The Agent | Trident | Trigon | Twister | Two-Face | Veil | Ultra-Humanite | Warp | Wildebeest | Wintergreen
Television
Teen Titans (2003)
Slade | Terra | Trigon | Blackfire | H.I.V.E. Five (Jinx, Gizmo, Mammoth, Billy Numerous, See-More, & Kyd Wykkyd) | Dr. Light | Cinderblock | Brother Blood | Brotherhood of Evil (Brain, Monsieur Mallah, Madame Rouge & General Immortus) | Control Freak | Puppet King | Killer Moth | Mad Mod | Mother Mae-Eye | Mumbo Jumbo | Plasmus | Overload | Nega Cyborg | Nega Starfire | Nega Beast Boy | Fang | Kitten | Angel | Adonis | Johnny Rancid | Malchior | Master of Games | Ternion | Glgrdsklechhh | The Source | Guard | Kardiak | White Monster | Thunder & Lighting | Atlas | XL Terrestrial | H.I.V.E. Academy | Private H.I.V.E. | H.I.V.E. Headmistress | H.I.V.E. Soldiers | Krall | Radiation Creature | I.N.S.T.I.G.A.T.O.R. | Professor Chang | Sammy & Cash | Steamroller | Wrestling Star | Baron Ryang | Punk Rocket | Soto | Space Monster | Katarou | Red X | Trogaar
Teen Titans Go!
Trigon | Terra | Slade | Cinderblock | Plasmus | H.I.V.E. Five (Gizmo, Jinx, Mammoth, See-More & Billy Numerous) | Brother Blood | Dr. Light | Control Freak | Mumbo Jumbo | Mad Moe | Killer Moth | Kitten | Mother Mae-Eye | Punk Rocket | Brotherhood of Evil (Brain, Monsieur Mallah & Madame Rouge) | Rose Wilson | Raging Raven | Blackfire | Darkseid | Doomsday | Pain Bot | Sandwich Guardians | Ed | Flex | Muscle | Magic God | Vegetor | Twin Destroyers of Azarath | Slime Monster | Scary Teri | The Invisible Man | Pelicans | Perfect Sandwich | Death | Honk | Giant Robotic Alien | Klatak | Legion of Doom | Santa Claus | Tooth Fairy | Halloween Spirit | Hurt Bot | The Whisper | Money Mummy | Dr. Otto Von Death | Lumino | Piglets | Evil Dragon | The Lumberjack | Dr. Military | Toy Master | Richard Nixon | Muscleor | Punk Crabs | Ultralak | Taker | Ratings Monster | Beetlejuice | Strike
Titans (2018)
Trigon | Dr. Adamson | Nuclear Family (Nuclear Dad, Nuclear Stepdad, Nuclear Mom, Nuclear Sis & Nuclear Biff) | Angela Azarath | Joker | Deathstroke | Cadmus Laboratories (Mercy Graves & Walter Hawn) | Dr. Light | Wintergreen | Shimmer | Blackfire | Scarecrow | Jason Todd | Cyrus Beake
Movies
Teen Titans: Trouble in Tokyo: Uehara Daizo | Brushogun | Saico-Tek | Nya-Nya | Deka-Mido | Timoko | Mecha-Boi | Scarface
Justice League vs. Teen Titans: Trigon | Legion of Doom (Lex Luthor, Cheetah, Solomon Grundy, Toymaster, & Weather Wizard) | Atomic Skull | Ra's al Ghul
Teen Titans: The Judas Contract: H.I.V.E./Church of Blood (Brother Blood, Mother Mayhem, Deathstroke & Terra)
Teen Titans Go! To the Movies: Slade | Balloon Man
Teen Titans Go! vs. Teen Titans: Hexagon (Trigon (Teen Titans Go!) & Trigon (Teen Titans)) | Master of Games | Gentleman Ghost | Megan Claus | Raven's Demon
Video Games
Injustice: Superman | Nightwing | Cyborg | Raven | Bane | Catwoman | Solomon Grundy | Killer Frost | Deathstroke
Villains
Animated Features
Meowrice | Meowrice's Henchmen | Smaug | Gollum | Sauron | Witch-king of Angmar | Mouse King | Mouse Queen | Joker | Phantasm | Salvatore Valestra | Arthur Reeves | Chuckie Sol | Buzz Bronski | Grundel Toad | Berkeley Beetle | Mr. Mole | Mrs. Toad | Ms. Fieldmouse | Queen Gnorga | King Llort | Mr. Swackhammer | Monstars | Darla Dimple | Max | Mrs. Prysselius | Thunder Karlsson and Bloom | Ruber | Griffin | Ruber's Minions | Bladebeak | Eric Cartman | Saddam Hussein | Sheila Broflovski | Satan | Mr. Garrison | Chef | Randy Marsh | Shelly Marsh | Gerald Broflovski | Kent Mansley | Kralahome | Master Little | King Salazar | The Jokerz (Dee Dee Twins, Chucko & Woof) | Count Grisham | Cheswick | Thrax | Mayor Phlegmming | Thrax's Henchmen | Mojo Jojo | Gangreen Gang | Mr. Chairman | Bob Smith | Robo Dog | Anubis | Seto Kaiba | Dark Yugi | Pegasus J. Crawford | Mokuba Kaiba | Marik Ishtar | Ebenezer Scrooge Puppet | Barkis Bittern | Maudeline Everglot | Finis Everglot | Stan Beals | Wasps | Noah the Elder | Leopard Seal | Aguila | Stone Generals (Gato, Mono & Serpiente) | Karai | Foot Clan | Eddy's Brother | Kanker Sisters | Kevin | Sarah | Surtr | Nyra | Kludd | Allomere | Jatt and Jutt | Pure Ones | Lord Business | Super Secret Police (Bad Cop & Sheriff Not-A-Robot) | Duplo Aliens | Mr. Ross | Future Mordecai | Rigby | Benson Dunwoody | Muscle Man | Hunter | Pigeon Toady | Wolf Pack | Penguins | Joker (Lego) | Harley Quinn (Lego) | Phantom Zone Criminals | Catwoman (Lego) | Poison Ivy (Lego) | Two-Face (Lego) | Count Dracula | Imhotep | Lord Garmadon | Slade (Teen Titans Go!) | Balloon Man (Teen Titans Go!) | Lex Luthor (Teen Titans Go!) | Stonekeeper | Rex Dangervest | Velociraptors (Lego) | Foot Clan (Shredder) | League of Assassins (Ra's al Ghul (Batman vs. TMNT), Ubu (Batman vs. TMNT) & Talia al Ghul (Batman vs. TMNT)) | Joker (Batman vs. TMNT) | Harley Quinn (Batman vs. TMNT) | Scarecrow (Batman vs. TMNT) | Mr. Freeze (Batman vs. TMNT) | Poison Ivy (Batman vs. TMNT) | Bane (Batman vs. TMNT) | Two-Face (Batman vs. TMNT) | Penguin (Batman vs. TMNT) | Hexagon (Trigon (TTG) & Trigon (Original)) | Spinel | Pink Diamond | Scorpion | Quan Chi | Shang Tsung | Goro | Shao Kahn | Kano | Baraka | Reptile | Moloch | Motaro | Dick Dastardly (2020) | Muttley (2020) | Rotten Robots | Dusty | Cerberus | Terrance Mendoza | Butch | Al-G Rhythm | Pete | Goon Squad | Katz | Le Quack | Eustace Bagge
Live-Action Films
Prince John | Sir Guy of Gisbourne | High Sheriff of Nottingham | Dickon Malbete | Bishop of the Black Canons | Kasper Gutman | Joel Cairo | Major Heinrich Strasser | Signor Ugarte | Signor Ferrari | Rhedosaurus | Giant Carpenter Ants | Scorpio | Jack Torrance | Hotel Caretaker | Lorraine Massey | Overlook Hotel | Roy Batty | Pris Stratton | Leon Kowalski | Zhora Salome | Socs (Bob Sheldon, Randy Adderson, Paul Holden & David) | Mrs. Cade | Scut Farkus | Grover Dill | Stripe | Ruby Deagle | Gremlins | Mama Fratelli | Jake Fratelli | Francis Fratelli | Mr. Perkins | Troy Perkins | Sam & Sid Sleaze | Francis Buxton | Albert | Audrey II | Orin Scrivello | Gunnery Sergeant Hartman | Private Gomer Pyle | Door Gunner | Mr. Igoe | Max | David | Sergeant Nagata | Peter Dellaplane | Harlan Rook | Beetlejuice | Sandworms | The Joker | Bob the Goon | Alicia Hunt | Carl Grissom | Max Eckhardt | Vinnie Ricorso | Joe Chill | Witches (Grand High Witch, Susan Irvine, Nicola Cuttle, Pamela, Lois Leffour, Mildred, Elizabeth, Henrietta, Jacqueline & Beatrice) | Brain Gremlin | Daffy | George | Greta | Lenny | Secretary Gremlin | Bat Gremlin | Electric Gremlin | Cushing Catheter | Jimmy Conway | Tommy DeVito | Paul Cicero | Henry Hill | Billy Batts | Sheriff George of Nottingham | Guy of Gisbourne | Mortianna | Bishop of Hereford | Funekei Yoshida | Sato | Tanaka | Muto | Ito | Hardboy | Hagata | Heather Evans | Penguin | Max Shreck | Catwoman | Red Triangle Circus Gang | Charles Rane | Sabrina Ritchie | Forget | Vincent | Matthew | William Strannix | Peter Krill | Daumer | William Foster | Nick the Neo-Nazi | Switchblade Sam | Pod People | Dial | Dr. Charles Nichols | Simon Phoenix | Raymond Cocteau | Frederick Sykes | Ray Finkle | Vinnie and Roc | Lawrence Van Dough | Ferguson | HAL 9000 | Lestat | Armand | Santiago | John Milner | Bill Wilcox | Ilya Pavel Kazak | Rosa | Leonid Volkov | Zhukov | Stefan | Emilio Juantorena | Navigator | Codebreaker | Baker | Clarice Kensington | Miss Minchin | Riddler | Two-Face | Sugar | Spice | NygmaTech (Frogmen) | Neon Gang | Salvatore Maroni | Travis Dane | Marcus Penn | Miguel Bain | Vincent Cadby | Neil McCauley | Waingro | Roger van Zant | Jonas Miller | Daniel Harper | Robert Deguerin | Mr. Swackhammer | Monstars | Martians (Martian Leader, Martian Ambassador & Martian Girl) | John Wesley | Wesley's Whalers | Poison Ivy | Mr. Freeze | Bane | Jason Woodrue | John Milton | Christabella Andreoli | Lloyd Gettys | Grant Frost | Agent Smith | Cypher Reagan | Agents (Agent Jones, Agent Brown & Agent Johnson) | Susan McCallister | Jim Whitlock | Mako Sharks | William Wharton | Percy Wetmore | Jeremy Melton | Dr. Arliss Loveless | Mr. Tinkles | Thrax | Mayor Phlegmming | Thrax's Henchmen | Alonzo Harris | Roger | Lord Voldemort | Quirinus Quirrell | Draco Malfoy | Severus Snape | Mountain Troll | The Dursleys | Burke Bennett | Frank Stokes | Merv Green | Buggy Ding Dong | Parade of Hope | Rainbow Randolph | Scrappy-Doo | N' Goo Tuana | Zarkos | Demons | Luna Ghost | Akasha | Spiders (Consuela & Tank) | Mayor Wade | Alistair Pratt | Lucius Malfoy | Basilisk | Gilderoy Lockhart | Acromantula (Aragog & Acromantula Colony) | Mr. Gray | Byrus | T-X | T-1 | Skynet | Mr. Chairman | Bob Smith | Robo Dog | Jonathan Jacobo | Peter Pettigrew | Dementors | Marge Dursley | Clara Dalrymple | Sir Trenton | Trenton's Pride | Guy of Lusignan | Raynald of Châtillon | Ra's al Ghul | Scarecrow | Carmine Falcone | League of Shadows (Decoy of Ra's al Ghul) | Victor Zsasz | Arthur Slugworth | Barty Crouch Jr. | Nagini | Bellatrix Lestrange | V | Adam Sutler | Lewis Prothero | Norsefire | Peter Creedy | Anthony Lilliman | Light Yagami | Lex Luthor | German Drinking Team | Cherry | Sister Summersisle | Frank Costello | Arnold French | Colin Sullivan | Captain Vidal | Colonel Coetzee | Captain Poison | Oliver Potter | Zodiac Killer | Arthur Leigh Allen | Xerxes | Dolores Umbridge | Cornelius Fudge | Sam | Steven Wilkins | Mr. Kreeg | Laurie | Macy | Alpha Male | Darkseekers | Sweeney Todd | Nellie Lovett | Judge Turpin | Beadle Bamford | Jonas Fogg | Adolfo Pirelli | Agent 23 | Siegfried | Dalip | T-RIP | Serena Kogan | Joker | Two-Face | Sal Maroni | Gambol | Joker's Thugs | Principal Deedle | Ezekial Gallows | Prudence Prufrock | Lord Henry Blackwood | Lord Coward | Esther Coleman | Decoy Queen | Mr. Black | Rolf Woods | Kitty Galore | Paws | Mayor Brown | Chief of Staff | Carnegie | Wanda Grubwort | Lake Monster | Mal Cobb | Blue Jones | Angelique Bouchard | Dr. Julia Hoffman | Bane | Talia al Ghul | Barsad | Catwoman | John Daggett | Hades (Clash of the Titans) | Kraken (Clash of the Titans) | Acrisius | Medusa (Clash of the Titans) | Prokopion | Charon (Clash of the Titans) | Kronos (Wrath of the Titans) | Ares (Wrath of the Titans) | Cyclopes (Wrath of the Titans) | Minotaur (Wrath of the Titans) | Makhai | Azog | Smaug | Witch-king of Angmar | Sauron | Gollum | Tom Buchanan | Jay Gatsby | Myrtle Wilson | George Wilson | Daisy Buchanan | General Fallon | Giants (Jack the Giant Slayer) | Lord Roderick | Wickie | Precursors | Kaiju (Trespasser, Knifehead, Mutavore, Otachi, Leatherback, Raiju, Scunner & Slattern) | Bathsheba Sherman | Annabelle the Doll | Artemisia | M.U.T.O. | Disciples of the Ram (Annabelle Higgins & Thin Man) | Dr. Mann | Tyler Harne | Deputy Stack | Emilio | Victoria Vinciguerra | Valak | Léon Rom | Lamar Blackburn | Braxton | Gellert Grindelwald | Credence Barebone | New Salem Philanthropic Society (Mary Lou Barebone) | Skullcrawlers (Skull Devil) | Preston Packard | Niander Wallace | Luv | It | Bowers Gang (Henry Bowers, Patrick Hockstetter, Belch Huggins & Vic Criss) | Alvin Marsh | Butch Bowers | Leonard Dekkom | Duncan Taylor | Mathias Vogel | Ana Miller | Nolan Sorrento | Innovative Online Industries (I-R0k, F'Nale Zandor & Sixers) | Claire Wyden | Brett Wyden | George, Ralph and Lizzie | Jack Morris | Duke of St. Carta | Vinda Rosier | Abernathy | Queenie Goldstein | Shere Khan | Tabaqui | La Llorona | Patricia Alvarez | Howard Clifford | Ditto | Sebastian | Ann Laurent | King Ghidorah | Rodan | Alan Jonah | Asher Jonah | Emma Russell | The Bride | The Black Shuck | The Ferryman | The Samurai | Toy Monkey | Maryville Cemetery Ghosts | Critters | The Banana Splits (Fleegle, Drooper, Snorky & Bingo) | Poppy | Karl | Leo | Cry Baby | Kelly | The Principal | The Biology Teacher | Webby Garton | Steven Dubay | Chris Unwin | Tom Rogan | Arthur Fleck | Penny Fleck | Randall | Clowns (Clown & Ambulance Clown) | Wall Street Three | Penny Fleck's Boyfriend | Rose the Hat | The True Knot | Andrei Sator | Priya Singh | Zelda | Consuella | Esmerelda | Saoirse | Terrance Mendoza | Butch | Mechagodzilla | Apex Cybernetics (Walter Simmons, Ren Serizawa & Maia Simmons) | Shang Tsung | Sub-Zero | Mileena | Reiko | Kano | Kabal | Goro | Reptile | Nitara | Shao Kahn | Al-G Rhythm | Pete | Goon Squad | Baron Vladimir Harkonnen | Count Glossu Rabban | Gabriel | The Analyst | Riddler | Penguin | Carmine Falcone | Joker
Animated Television
The Grinch | Cousin Mel | I.M. Slime | Snow Miser | Heat Miser | General Parvo | Werewolves | North Wind | Hervnick Z. Snerz | Goat | Yes-Man | The Dooka of Yookia | The Dookess of Zookia | Philip Trousers | Marilyn Blouse
Video Games
Sauron | Black Hand of Sauron | Celebrimbor | Tower of Sauron | Hammer of Sauron | Children of Arkham (Vicki Vale, Oswald Cobblepot & Blockbuster) | Catwoman | Two-Face | Falcone Crime Family | Joe Chill | Victor Zsasz | Mr. & Mrs. Vale | Gotham Criminal Triumvirate (Carmine Falcone, Thomas Wayne & Hamilton Hill) | The Pact (Riddler, Harley Quinn, Bane, Mr. Freeze, John Doe & Eli Knable) | The Agency (Amanda Waller & Roger Harrison) | Rumi Mori | Willy Deever | S.A.N.C.T.U.S. | Zog the Eternal | Brûz the Chopper
Shorts
Daffy Duck | Sylvester | Tasmanian Devil | Wile E. Coyote | Elmer Fudd | Yosemite Sam | Marvin the Martian | Instant Martians | Gossamer | Tom | Jerry | Spike | Butch
Music
Crazy Taxi Driver | Cry Baby | Big Bad Wolf | Mr. Potato Head
See Also
Adventure Time Villains | Amblin Entertainment Villains | Aquaman Villains | Archieverse Villains | Arkhamverse Villains | Arrowverse Villains | Batgirl Villains | Batman Villains | Batman Beyond Villains | Batwoman Villains | Ben 10 Villains | Birds of Prey Villains | Black Lightning Villains | Blue Beetle Villains | Blumhouse Productions Villains | Captain Planet Villains | Catwoman Villains | Cats & Dogs Villains | Cartoon Network Villains | Christopher Nolan Villains | Constantine: The Hellblazer Villains | Danmachi Villains | DC Animated Universe Villains | DC Animated Movie Universe Villains | DC Extended Universe Villains | DC Super Hero Girls Villains | DC's Legends of Tomorrow Villains | Doom Patrol Villains | Dune Villains | Eraser Villains | Flash Villains | Game of Thrones Villains | Gotham Villains | Green Arrow Villains | Green Lantern Villains | Gremlins Villains | Hanna-Barbera Cinematic Universe Villains | Harley Quinn Villains | Harry Potter Villains | Injustice Villains | Justice League Villains | Justice League Dark Villains | Justice Society Villains | Laika Villains | Legendary Entertainment Villains | Legion of Super-Heroes Villains | Lethal Weapons Villains | Loonatics Unleashed Villains | Looney Tunes Villains | Lucifer Villains | Mad Max Villains | Melanie Martinez Villains | Middle-Earth Villains | MonsterVerse Villains | Mortal Kombat Villains | New Line Cinema Villains | Pacific Rim Villains | Peacemaker Villains | Pokémon Villains | Powerpuff Girls Villains | Primal Villains | Regular Show Villains | Rick and Morty Villains | Robin Villains | Robot Chicken Villains | Rush Hour Villains | Samurai Jack Villains | Sesame Street Villains | Scooby-Doo Villains | SHAZAM Villains | Sherlock Holmes Villains | Smallville Villains | South Park Villains | Space Jam Villains | Static Shock Villains | Steel Villains | Stephen King Villains | Steven Universe Villains | SWAT Kats Villains | Suicide Squad Villains | Supergirl Villains | Superman Villains | Swamp Thing Villains | Syfy Villains | Teen Titans Villains | Telltale Batman Villains | Terminator Villains | The Banana Splits Movie Villains | The Conjuring Villains | The Hangover Villains | The LEGO Movie Villains | The Matrix Villains | Tim Burton Villains | Tiny Toon Adventures Villains | Tom and Jerry Villains | TMNT Villains | Watchmen Villains | Wild Wild West Villains | Wonder Woman Villains | Xiaolin Showdown Villains | Yu-Gi-Oh! Villains | Young Justice Villains