Wiki Targeted (Entertainment)
Play Sound
The Space Pirates Balban are a gang of intergalactic marauders and the main antagonistic faction of Seijuu Sentai Gingaman.
History
The Space Pirates Balban was originally formed by Captain Zahab to plunder planets and feed them to Daitanix to convert them into gems which could be used to extend the Balban's lifespans.
3,000 years ago, the Balban attempted to plunder Earth, but were repelled by the first generation of Gingamen and sealed away. Later, in 1998, the seal on the Balban broke due to an earthquake and Balban were free to continue plundering. However, Daitanix remained petrified and thus Balban began working to revive it so as to resume their interplanetary marauding spree. Challenging them in their goal were the current generation of Gingamen.
Eventually, the Balban succeed in reviving Daitanix only to discover that its body was decaying, forcing them to abandon it. After Daitanix was destroyed by the Gingamen, a piece of it ended up within the Earth and transformed into the Earth Demon Beast, which the remaining Balban decided to use to be their new producer of star gems.
The Earth Demon Beast was eventually matured to its adult form after being given the Extreme Growth Extract. With the Beast at its full power, Zahab used it to battle the Gingamen only for it to be destroyed. Zahab then fought the Gingamen for a final time and was defeated by the combined powers of the Gingamen and Black Knight.
Members
Leadership
Generals
Four Majin Armies
Sambash Majin Gang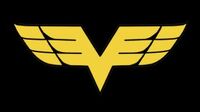 Sambash

- general and the leader of Sambash Majin Gang.

Kolshizer

Rigurou

Dreddredder

Bucter

Tagredor

Dolmar

Mandiger

Sutoijii

Neikaa

Gurinjii
Budoh Majin Mob
Budoh

- general and the leader of Budoh Majin Mob.

Komuhachi

Fudasoujou

Kemuemon

Kugutsudayuu

Kairikibou

Onimaru & Yamimaru

The Four Shoguns

Sunabakutou

Hyoudogasa

Dotoumusha
Iliess Majin Tribe
Iliess - the warlady of the Iliess Majin Tribe.

Wangawanga

Geltgelt

Morgumorgu

Hielahiela
Battobas Majin Corps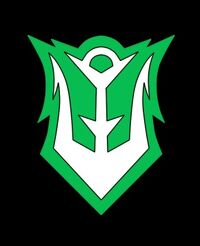 Battobas

- general and the leader of Battobas Majin Corps

Gobies

Magdus

Chainsaws

Zakkasu

Mizziles
Subordinates
Seamen Yartots

Demon Beast Daitanix

Earth Demon Beast

Demon Beast Daitanix II

Demon Beast Fortress Ghelmadix
Gallery