Jurassic World: Dominion Dominates Fandom Wikis - The Loop
Play Sound

✓
This villain was proposed but was rejected by the community for not being heinous enough or lacks what is necessary to be a Pure Evil villain. Therefore, this villain shall be added to our "Never Again List", where proposed villains rejected by the community shall be placed to prevent future proposals of the same evil-doer. They can be proposed again (with the permission of an administrator) if new elements appear in their series that can change their status as non-PE villains.
Any act of adding this villain to the Pure Evil category without a proposal or creating a proposal for this villain without the permission of an administrator will result in a ban.
Additional Notice: This template is meant for admin maintenance only. Users who misuse the template will be blocked for a week minimum.
| | | |
| --- | --- | --- |
| " | I'll kill you! I'll kill you to death! | " |
| | ~ Superboy Prime's most infamous quote. | |
| | | |
| --- | --- | --- |
| " | Cold? COLD?! You don't know cold. Cold is being the only survivor of a dead world that got obliterated in a multiversal holocaust. Cold is being locked up because you tried to do the right thing. Cold is what this universe has made me. Cold is what you all made me. | " |
| | ~ Superboy Prime's second most infamous quote. | |
| | | |
| --- | --- | --- |
| " | I want to say yes. And I see a world where I do and I'm loved by everyone. I'm accepted. I become a hero again. The kind of hero I always hoped to be... but wasn't. But it's a world without my parents. Without Laurie. | " |
| | ~ Superboy Prime. | |
An alternate version of Kal-El better known as Superboy-Prime is one of the many variations of Superman, an antagonist in the DC Comics universe and the archenemy of both Conner Kent and Bart Allen. Once an ordinary hero, he became unhinged following the destruction of his world and became one of the main antagonists of the Infinite Crisis storyline. He had even more power than the current Superman and was comparable to the Silver Age Superman in terms of power, making him easily one of the most powerful supervillains in DC Comics. He makes his debut in DC Comics Presents #87. He is one of the main villains of Infinite Crisis,Sinestro Corps War,and Legion of 3 Worlds.
Biography
Crisis on Infinite Earths
The Crisis on Infinite Earths, a multiversal catastrophe in the form of a wave of anti-matter, consumed parallel dimensions by the Anti-Monitor. Superboy aided hundreds of worlds during the crisis, but was ultimately unable to prevent the destruction of the Earth from his own dimension. Superboy later took part in the battle against the Anti-Matter in the Antimatter Universe. After the defeat of the Anti-Matter, Superboy and the others escaped to a Paradise Dimension offered to them by Alexander Luthor, Jr.
Superboy-Prime secluded himself from others within the Paradise Dimension, opting to replay events from his life on Earth Prime using crystals. Over time, Superboy-Prime becomes frustrated and attempts to reach out to Kal-L, the Superman of Earth-2. Superboy-Prime was then persuaded by Alexander, who had come to believe that the Paradise Dimension was the reason for Lois Lane's failing health, to help him return to reality. When Superboy-Prime hesitated, Alexander showed him the negative aspects of the Post-Crisis Earth, including the deaths of his parents and girlfriend in a car accident.
Altering Reality
Superboy-Prime, infuriated, shattered the barrier of reality. This assault resulted in shifts in DC continuity, including the resurrection of Jason Todd, the combining of Superman's origins, the Doom Patrol's rebooting as new characters, Donna Troy's multiple origins, the various incarnations of Hawkman and the different incarnations of the League of Super-Heroes.
Countdown to Infinite Crisis
Eventually, Alexander reveals to Superboy-Prime that his powers are returning, and the two combine forces to break through the barrier wall. Together, they set into motion the events that culminate in Infinite Crisis. In quick succession, Superboy-Prime destroyed the ecosystem of Thanagar, initiating the Rann-Thanagar War, and attacked the JLA Watchtower, capturing Martian Manhunter in the process.
Personality
Originally destined to be the greatest superhero and the world's chosen champion in the fight against evil, Superboy-Prime, left scarred by the traumatic events he witnessed, has become a brutal killing machine. Years of isolation in the paradise dimension while endlessly viewing the events of a life he could no longer have put severe stress on his already fragile mind. During Infinite Crisis when the turning point came and he accidentally killed several heroes his mind finally snapped and he retreated into denial of the horrific nature of his actions.
After being further imprisoned by the Flashes and spending three more relative years imprisoned again, Prime has buried any remorse or compassion under an insane belief that since he is a Superman, everything that he does is right and views any other reality apart from his own as an imperfect duplicate of his world. All of this has left Prime in a psychotic state of mind unable to distinguish the morality of his own actions and the ability to commit even the most heinous of deeds with no guilt at all. Hellbent on nothing but killing numerous superheroes while also leaving an endless wave of utter destruction in his wake and as such, he is one of the most dangerous villains in the universe.
Powers and Abilities
Superboy-Prime has had a collection of powers over time, being one of the many alternate Supermen of DC comics he possesses standard Kryptonian powers but was able to amplify them via power-armor and other devices: over the course of the Crisis Superboy-Prime became more and more powerful, at the peak of his power he had absolute control over time to the point he could create pocket universes.
Also, due to Superboy-Prime being from another universe, he was immune to most of Superman's weaknesses, such as magic and kryptonite - his power-suit was also designed to constantly feed him yellow sun radiation and keep him at peak power even when exposed to red sun radiation.
Quotes
| | | |
| --- | --- | --- |
| " | I do hate myself. I hate what I've become. They turned me into this monster. They turned me into a villain. I was Superboy once. I was a hero once. And they all took it from me. And for that, they're all gonna pay. | " |
| | ~ Superboy-Prime. | |
| | | |
| --- | --- | --- |
| " | You fooled everyone into believing you were actually Superboy. You don't even have a cape. You're a loser, Conner. A fake. You don't deserve to wear that symbol. You're not special! YOU'RE NOT SUPERBOY! I AM!!! | " |
| | ~ Superboy-Prime to Kon-El. | |
| | | |
| --- | --- | --- |
| " | Hey. HEY! Don't think I can't hear you out there, you stupid worm! Don't think I don't know who you are. From Venus or the Wildlands, it doesn't matter! I see you to, y'know. I can't believe...after everything they've done...you're all still here. Well GOOD! Just wait until you see what I'm gonna do to Billy. | " |
| | ~ Superboy-Prime...to all of us. | |
Trivia
He was created by Elliot S. Maggin and the late Curt Swan.
Superboy-Prime wasn't born with his superhuman abilities, as he was a normal being unlike most Kryptonians in the pre-Crisis era.
The reason the character's name temporarily changed from "Superboy" to "Superman" was because of a real-life legal battle between the Siegel family and DC/Timer-Warner. However, after certain legal decisions were made concerning the trademark, the character was allowed to be called Superboy-Prime again.
Villains
Comics
Alex Luthor | Amanda Waller | Amazo | Anomaly | Anti-Monitor | Atlas | Atomic Skull | Ballser | Bane | Barbatos | Bernadeth | Bertron | Bizarro | Black Adam | Black Banshee | Black Mercies | Black Zero | Blanque | Blackrock | Blaze | Bloodsport | Bloody Mary | Brainiac | Bruno Mannheim | Boss Moxie | Bug-Eyed Bandit | Captain Boomerang | Captain Cold | Catwoman | Cheetah | Chemo | Chessure | Circe | Clayface | Coldcast | Commander Gor | Composite Superman | Cyborg Superman | Cythonna | Dabney Donovan | Dark Knights | Darkseid | Dax Novu | Deathstroke | Desaad | Deuce & Charger | Dev-Em | Devilance | The Devastator | Doctor Light | Doctor Manhattan | Doctor Polaris | Donna Troy | Doomsday | Earth-Man | Eclipso | The Enchantress | Epoch | Equus | Eradicator | Eradicator (Dark Multiverse) | Ernest Smalley | Eve Teschmacher | Faora Hu-Ul | Fastbak | Female Furies | Fifth-Dimensional Imps | Forgotten Villains | Francis Redhorn | Funky Flashman | Galactic Golem | Gilotina | Gorilla Grodd | Granny Goodness | Green Man | Glorious Godfrey | Gzptlsnz | H'El | Heat Wave | Hector Hammond | Hellgrammite | Helspont | Hfuhruhurr | Imperiex | Intergang | Jax-Ur | Joker | Jon Lane Kent | Justice League of Earth | Kaizen Gamorra | Kalibak | Kanto | Karkull | Killer Croc | King Shark | Kobra Cult | Ku Klux Klan | Lashina | Last Sun | Legion of Super-Villains | Lex Luthor | Livewire | Lobo | Mad Harriet | Magpie | Major Disaster | Major Force | Malice Vundabar | Manchester Black | Mandrakk | Mantis | Master Jailer | Masters of Disaster | Match | Maxima | Maxwell Lord | Mercy Graves | Metallo | Mister Oz | Mongal | Mongul | Mongul II | Morgaine Le Fey | Morgan Edge | Mr. Freeze | Mxyzptlk | Neron | Neutron | Nick O' Teen | Nimrod The Hunter | Overman | Parademons | Parallax | Parasite | Phantom Zoners | Planeteer | Plasmus | Plastique | Prankster | Preus | Princess Zala Jor-El | Prometheus | Psycho-Pirate | Queen Bee | Queen of Fables | Rampage | Rogol Zaar | Reverse-Flash | Royal Flush Gang | Samuel Lane | Scarecrow | Secret Society of Super Villains | Shockwaver | Shrapnel | Silver Banshee | Sinestro | Sleez | Solomon Grundy | Subjekt-17 | Suicide Squad | Superboy-Prime | Superdoom | Superman Revenge Squad | Superman (Earth-2) | Superman (The Dark Side) | The SuperMan | Spellbinder | Steppenwolf | Stompa | Talia al Ghul | Tarantula | Thaddeus Killgrave | Thunder & Lightning | Titano | Tobias Whale | Toyman | Two-Face | Ultra-Humanite | Ultraman | Ursa | Vincent Edge | Virman Vundabar | Vyndktvx | Weather Wizard | Whirlicane | Whisper A'Daire | William Dunn | Xa-Du | Zod
Theatrical Movies
Superman: Lex Luthor | Otis | Eve Teschmacher | General Zod | Non | Ursa | Brad Wilson
Superman II: General Zod | Non | Ursa | Lex Luthor | Otis | Eve Teschmacher | Rocky
Superman III: Ross Webster | Corrupted Superman | Vera Webster | Lorelei Ambrosia | Gus Gorman | Brad Wilson
Superman IV: The Quest for Peace: Lex Luthor | Nuclear Man
Superman Returns: Lex Luthor
Man of Steel: Sword of Rao (Dru-Zod, Faora-Ul, Nam-Ek, Jax-Ur, Tor-An, Car-Vex, Nadira, & Dev-Em II)
Batman v Superman: Dawn of Justice: Lex Luthor | Doomsday | Anatoli Knyazev | Mercy Graves | Cesar Santos | Amajagh | Joe Chill | Zod | Steppenwolf
Direct-to-video Movies
Superman: Brainiac Attacks: Brainiac | Lex Luthor | Mercy Graves | Mister Mxyzptlk
Superman: Doomsday: Lex Luthor | Superman Clone | Doomsday | Toyman | Mercy Graves
Superman/Batman: Public Enemies: Lex Luthor | Major Force | Metallo | Amanda Waller | Toyman | Solomon Grundy | Gorilla Grodd | Killer Frost | Lady Shiva | Giganta | Mongul | Captain Cold
Superman/Batman: Apocalypse: Darkseid | Female Furies (Granny Goodness, Gilotina, Mad Harriet, Lashina & Stompa) | Doomsday
Superman/Shazam!: The Return of Black Adam: Black Adam
All-Star Superman: Lex Luthor | Solaris | Parasite | Nasthalthia Luthor | Bar-El & Lilo-El
Superman vs. The Elite: The Elite (Manchester Black, Coldcast, Menagerie & Hat) | Atomic Skull
Superman: Unbound: Brainiac
The Death Of Superman: Doomsday | Lex Luthor | Intergang (Bruno Mannheim) | Mercy Graves | Cyborg Superman
Reign Of The Supermen: Cyborg Superman | Darkseid | Parademons | Lex Luthor | Mercy Graves
Superman: Red Son: Superman | Brainiac | Lex Luthor | Batman | Superior Man
Superman: Man of Tomorrow: Parasite | Lobo | Lex Luthor
Television
1940's Superman
Bulleteers | Inventor | Mechanical Monsters | Mad Scientist
Superman: The Animated Series
Lex Luthor | Brainiac | Darkseid | Metallo | Toyman | Intergang (Bruno Mannheim, Spider Spinelli, & Blaine) | Mercy Graves | Joey | Parasite | Dr. Vale | Lobo | Gnaww | Preserver | Kanto | Earl Garver | Jax-Ur | Mala | Prometheon | General Hardcastle | Weather Wizard | Livewire | Bizarro | Kurt Bowman | Luminus | Mister Mxyzptlk | Superman (Brave New Metropolis) | Lex Luthor (Brave New Metropolis) | Titano | Desaad | Kalibak | Joker | Harley Quinn | Karkull | Corey Mills | Suit | Maxima | De'Cine | Steppenwolf | Parademons | Female Furies (Granny Goodness, Stompa, Mad Harriet, & Lashina) | Volcana | Kurt | Starro | Roxy Rocket | Penguin | Bane | Riddler | Mad Hatter | Darci Mason | Sinestro | Unity | Reverend Amos Howell | Society of Shadows (Ra's al Ghul, Talia al Ghul, & Ubu)
Krypton
Brainiac | Zod | Doomsday | Lobo | Jax-Ur | Kol-Da | Lis-Ser | Daron-Vex | Araame | Lyta-Zod Clone
Superman & Lois
Tal-Rho | John Henry Irons | Leslie Larr | Mitch Anderson | Bizarro | Zeta-Rho | Superman (John Henry Irons' Earth) | Reno Rosetti | David Fuglestad | Atom-Man | Zod | Phillip Karnowsky | Kit Faulkner | Inverse Society (Ally Allston, Lana-Rho, Jonathan-El, & Erin Wu) | Intergang (Thaddeus Killgrave)
Video Games
Superman Arcade: Emperor Zaas | Lex Luthor | Metallo | Parasite
Superman: Shadow of Apokolips: Lex Luthor | Darkseid | Metallo | Livewire | Parasite | Kanto | Mercy Graves | Volcana
Mortal Kombat vs. DC Universe: Dark Kahn | Lex Luthor | Scorpion | Shang Tsung | Darkseid
Injustice: Superman | Brainiac | Doomsday | Aquaman | Black Adam | Sinestro | Lex Luthor | Joker | Darkseid
See Also
Legion of Super-Heroes Villains | Lobo Villains | Smallville Villains | Steel Villains | Superboy Villains | Supergirl Villains | Superwoman Villains

Villains
Comics
Abra Kadabra | Amanda Waller | Amos Fortune | Amazo | Anarky | Angle Man | Anti-Justice League | Anti-Monitor | Appellaxians | Aquarius | Asmodel | Atomic Skull | Axis America | Bane | Barbatos | The Batman Who Laughs | Black Adam | Black Hand | Black Lantern Corps | Black Manta | Black Mask | Black Spider | Blockbuster | Blue Beetle (Dark Multiverse) | Brainiac | Bronze Tiger | Brother Eye | Brotherhood of Evil | Cadre | Calculator | Calendar Man | Captain Boomerang | Captain Cold | Castle Bat | Catalyst | Catman | Catwoman | Cheetah | Chemo | Cheshire | Circe | Clayface | Clock King | Cluemaster | Copperhead | Construct | Cosmic King | Crazy Quilt | Crime Syndicate of America | Crucifer | Cyborgirl | Darkseid | Dark Supergirl | Deadline | Deadshot | Deathstroke | Demolition Team | Demons Three | Despero | Doctor Alchemy | Doctor Destiny | Doctor Double X | Doctor Impossible | Doctor Light | Doctor Manhattan | Doctor Phosphorus | Doctor Polaris | Doctor Poison | Doctor Psycho | Doctor Regulus | Doctor Sivana | Dominators | Doomsday | Dragon King | Dumas | Earthworm | Eclipso | Electrocutioner | Elite | Empty Hand | Enchantress | Epoch the Lord of Time | Eradicator | Evil Star | Fatal Five | Felix Faust | Fiddler | Floronic Man | Funky Flashman | Gamemnae | General Eiling | Genocide | Gentleman Ghost | Golden Gilder | Goldface | Gorilla Grodd | Great Darkness | Gunhawk | Harley Quinn | Hector Hammond | Hellgrammite | Human Flame | Hyena | Ibac | Icicle | Imperiex | Injustice League | Intergang | I.Q. | Johnny Sorrow | Joker | Key | Killer Croc | Killer Frost | Killer Moth | Kite Man | Kobra | Kobra Cult | Krona | League Buster | League of Assassins | Legion of Doom | Lex Luthor | Libra | Lobo | Mad Hatter | Mageddon | Magpie | Manchester Black | Manhunters | Matter Master | Maxwell Lord | Mekanique | Merlyn | Mirror Master | Mister Atom | Mister Mind | Mister Nebula | Mr. Freeze | Mongul | Mordru | Morgaine Le Fey | Multiplex | Nekron | Nekron (Pre-Crisis) | Neron | Neutron | Nightshade | Obsidan | Ocean Master | Overman | Pariah | Parademons | Parasite | Penguin | Perpetua | Pied Piper | Plastique | Poison Ivy | Professor Ivo | Professor Zoom | Prometheus | Psycho-Pirate | Queen Bee | Queen of Fables | Ra's al Ghul | Rainbow Raider | Rama Khan | Red Death | Red King | Red Panzer | Red Volcano | Riddler | Roulette | Royal Flush Gang | Satanus | Scarecrow | Science Squad | Secret Society of Super Villains | Shadow-Thief | Shaggy Man | Shark | Simon Stagg | Sinestro | Solomon Grundy | Star Sapphire | Starbreaker | Starro | Steppenwolf | Suicide Squad | Superboy-Prime | Tattooed Man | Terra-Man | T.O. Morrow | Two-Face | Upside Down Man | Ultra-Humanite | Vandal Savage | Volcana | Warp | Weather Wizard | White Martians | Wizard
Theatrical Movies
Justice League: Steppenwolf | Parademons (Parademon Scout) | Darkseid | Black Clad (Black Clad Alpha) | Lex Luthor | Deathstroke | Ares
Zack Snyder's Justice League: Darkseid's Elite (Darkseid, Steppenwolf, DeSaad, Granny Goodness, & Parademons) | Lex Luthor | Deathstroke | Black Clad (Black Clad Alpha) | Ares | Joker
Direct-to-video Movies
Justice League: The New Frontier: The Centre | Captain Cold
Justice League: Crisis on Two Earths: Crime Syndicate of America (Owlman, Ultraman, Superwoman, Johnny Quick, Power Ring, J'edd J'arkus, & Black Power) | Lex Luthor | White Martians | President Slade Wilson | Rose Wilson
Justice League: Doom: Legion of Doom (Vandal Savage, Bane, Cheetah, Ma'alefa'ak, Metallo, Mirror Master, & Star Sapphire) | Royal Flush Gang (King, Queen, Jack, Ace, & Ten)
Justice League: The Flashpoint Paradox: Professor Zoom | Wonder Woman | Aquaman | Ocean Master | Black Manta | Deathstroke | Lex Luthor | Clayface | Rogues (Captain Cold, Captain Boomerang, Top, Heat Wave, & Mirror Master) | Joker | Yo-Yo
Justice League: War: Darkseid | Desaad | Parademons | Ocean Master
Justice League: Throne of Atlantis: Ocean Master | Black Manta | The Trench | Lex Luthor
Justice League League: Gods and Monsters: Will Magnus
Justice League vs. Teen Titans: Trigon | Legion of Doom (Lex Luthor, Cheetah, Solomon Grundy, Toymaster, & Weather Wizard) | Atomic Skull | Ra's al Ghul
Justice League vs. the Fatal Five: Fatal Five (Emerald Empress, Mano, Persuader, Tharok, & Validus) | Bloodsport | Two-Face | Harley Quinn | Poison Ivy

Video Games
Injustice: Gods Among Us: One Earth Regime (Superman, Wonder Woman, Yellow Lantern, The Flash, Aquaman, Cyborg, Shazam, Nightwing, Raven, Hawkgirl, Sinestro, Black Adam, Killer Frost, Solomon Grundy, Catwoman, Bane, & Doomsday) | Joker | Lex Luthor | Deathstroke | Ares
Injustice 2: Brainiac | Gorilla Grodd | Captain Cold | Reverse Flash | Cheetah | Deadshot | Poison Ivy | Bane | Scarecrow | One Earth Regime (Superman, Wonder Woman, Aquaman, Cyborg, Nightwing & Black Adam) | Dr. Fate | The Lords of Order | Grid | Atrocitus | Joker | Darkseid
See Also
Justice League Dark Villains | Justice League International Villains | Justice Society Villains | Young Justice Villains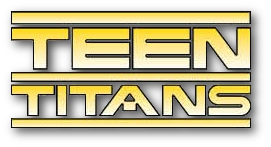 Villains
Comics
Andre LeBlanc | Anti-Monitor | Arsenal | Bane | The Batman Who Laughs | Blackfire | Blizzard | Brother Blood | Brotherhood of Evil (Brain, Monsieur Mallah, Madame Rouge & General Immortus) | Brutale | Calculator | Cheshire | Clock King | Damien Darhk | Deathstroke | Deuce & Charger | Deathwing | Ding Dong Daddy | Doctor Light | Doctor Polaris | Duela Dent | Electrocutioner | Firefly | Gentleman Ghost | Gizmo | Harley Quinn | Holocaust | Ice Kate | Jericho | Jinx | Joker | Kid Kold | Killer Croc | Kwiz Kid | Legion of Doom (Superboy-Prime, Sun Girl, Headcase, Inertia, Indigo, Persuader, Zookeeper) | Lex Luthor | Mad Hatter | Mammoth | Mantis | Match | Mister Freeze | Mister Twister | Neron | Neutron | Ocean Master | Penguin | Phobia | Plasmus | Poison Ivy | Prometheus | Psimon | Puppeteer | Pylon | Ravager | Riddler | Royal Flush Gang | Suicide Squad | Shimmer | Sunburst | Terra | Terra (Dark Multiverse) | Terror Titans | The Agent | Trident | Trigon | Twister | Two-Face | Veil | Ultra-Humanite | Warp | Wildebeest | Wintergreen
Television
Teen Titans (2003)
Slade | Terra | Trigon | Blackfire | H.I.V.E. Five (Jinx, Gizmo, Mammoth, Billy Numerous, See-More, & Kyd Wykkyd) | Dr. Light | Cinderblock | Brother Blood | Brotherhood of Evil (Brain, Monsieur Mallah, Madame Rouge & General Immortus) | Control Freak | Puppet King | Killer Moth | Mad Mod | Mother Mae-Eye | Mumbo Jumbo | Plasmus | Overload | Nega Cyborg | Nega Starfire | Nega Beast Boy | Fang | Kitten | Angel | Adonis | Johnny Rancid | Malchior | Master of Games | Ternion | Glgrdsklechhh | The Source | Guard | Kardiak | White Monster | Thunder & Lighting | Atlas | XL Terrestrial | H.I.V.E. Academy | Private H.I.V.E. | H.I.V.E. Headmistress | H.I.V.E. Soldiers | Krall | Radiation Creature | I.N.S.T.I.G.A.T.O.R. | Professor Chang | Sammy & Cash | Steamroller | Wrestling Star | Baron Ryang | Punk Rocket | Soto | Space Monster | Katarou | Red X | Trogaar
Teen Titans Go!
Trigon | Terra | Slade | Cinderblock | Plasmus | H.I.V.E. Five (Gizmo, Jinx, Mammoth, See-More & Billy Numerous) | Brother Blood | Dr. Light | Control Freak | Mumbo Jumbo | Mad Moe | Killer Moth | Kitten | Mother Mae-Eye | Punk Rocket | Brotherhood of Evil (Brain, Monsieur Mallah & Madame Rouge) | Rose Wilson | Raging Raven | Blackfire | Darkseid | Doomsday | Pain Bot | Sandwich Guardians | Ed | Flex | Muscle | Magic God | Vegetor | Twin Destroyers of Azarath | Slime Monster | Scary Teri | The Invisible Man | Pelicans | Perfect Sandwich | Death | Honk | Giant Robotic Alien | Klatak | Legion of Doom | Santa Claus | Tooth Fairy | Halloween Spirit | Hurt Bot | The Whisper | Money Mummy | Dr. Otto Von Death | Lumino | Piglets | Evil Dragon | The Lumberjack | Dr. Military | Toy Master | Richard Nixon | Muscleor | Punk Crabs | Ultralak | Taker | Ratings Monster | Beetlejuice | Strike
Titans (2018)
Trigon | Dr. Adamson | Nuclear Family (Nuclear Dad, Nuclear Stepdad, Nuclear Mom, Nuclear Sis & Nuclear Biff) | Angela Azarath | Joker | Deathstroke | Cadmus Laboratories (Mercy Graves & Walter Hawn) | Dr. Light | Wintergreen | Shimmer | Blackfire | Scarecrow | Jason Todd | Cyrus Beake
Movies
Teen Titans: Trouble in Tokyo: Uehara Daizo | Brushogun | Saico-Tek | Nya-Nya | Deka-Mido | Timoko | Mecha-Boi | Scarface
Justice League vs. Teen Titans: Trigon | Legion of Doom (Lex Luthor, Cheetah, Solomon Grundy, Toymaster, & Weather Wizard) | Atomic Skull | Ra's al Ghul
Teen Titans: The Judas Contract: H.I.V.E./Church of Blood (Brother Blood, Mother Mayhem, Deathstroke & Terra)
Teen Titans Go! To the Movies: Slade | Balloon Man
Teen Titans Go! vs. Teen Titans: Hexagon (Trigon (Teen Titans Go!) & Trigon (Teen Titans)) | Master of Games | Gentleman Ghost | Megan Claus | Raven's Demon
Video Games
Injustice: Superman | Nightwing | Cyborg | Raven | Bane | Catwoman | Solomon Grundy | Killer Frost | Deathstroke

Villains
Comics
Alphina | Anti-Monitor | Appex | Atomic Skull | Atrocitus | Barry Metznerr | Belinda Zee | Bizarro | Bizarro-Girl | Black Banshee | Black Flame | Blackstarr Blithe | Brainiac | Buzz | Carnivore | The Council | Chemo | Cyborg Superman | Dark Angel | Darkseid | Dark Supergirl | Decay | Delacore | Despero | Diasporans | Dollmaker | Dominators | Doomsday | Emerald Empress | Eradicator | Female Furies | Felix Faust | The Gang | Granny Goodness | Graviton Man | H'el | Hecate | Insect Queen | Indigo | Intergang | Kryptonite Man | Lady Styx | Lena Luthor | Lesla-Lar | Lex Luthor | Livewire | Lobo | Metallo | Mongul | Mxyzptlk | Nasthalthia Luthor | Nightflame | Parasite | Positive Man | Powerboy | Princess Zala Jor-El | Psi | Reactron | Reign | Rogol Zaar | Roho | Satan Girl | Selena | Shrapnel | Silver Banshee | Simon Tycho | Splyce | Superboy-Prime | Superman Revenge Squad | Superwoman | Toyman | Twilight | Ultra-Humanite | Worldkiller-1 | Xenon | Zod
Television
Season 1: Astra and Non's Army (Non, Astra, Indigo, Vartox, Hellgrammite & Maxima) | Maxwell Lord | Reactron | Livewire | Ethan Knox | Red Tornado | T.O. Morrow | Jemm | Dirk Armstrong | Bizarro | Toyman | Miranda Crane | Master Jailer | Silver Banshee | Project Cadmus (Colonel James Harper)
Season 2: Queen Rhea | Project Cadmus (Lillian Luthor, Cyborg Superman & John Corben) | Scorcher | Roulette | Parasite | Dominators | Phillip Karnowsky | Livewire | Mister Mxyzptlk | Music Meister | Beth Breen | Rick Malverne | Lex Luthor | Zod
Season 3: Worldkillers (Selena, Reign, Purity, Pestilence & Thomas Coville) | Morgan Edge | Bloodsport | Psi | Dominators | New Reich (Dark Arrow, Overgirl & Promethus) | Eobard Thawne | Red Tornado | Livewire | Lillian Luthor | Red Daughter
Season 4: Lex Luthor | Children of Liberty (Agent Liberty, Mercy Graves, Raymond Jensen & Natalie Hawkings) | Otis Graves | The Elite (Manchester Black, Pamela Ferrer, The Hat & Morae) | Hellgrammite | Monitor | John Deegan | A.M.A.Z.O. | Psycho-Pirate | Leviathan (Eve Teschmacher & Margot Morrison) | Red Daughter | Phil Baker | Lillian Luthor | Malefic J'onzz
Season 5: Leviathan (Gamemnae, Rama Khan, Tezumak, Sela, Andrea Rojas, Margot Morrison, & Eve Teschmacher) | Lex Luthor | Malefic J'onzz | Lena Luthor | Lillian Luthor | Anti-Monitor | Midnight | Shadow Demons | Toyman | Mister Mxyzptlk | Worldkillers (Selena, Reign, & Thomas Coville) | Children of Liberty (Agent Liberty & Otis Graves) | Dominators
Season 6: Nyxlygsptlnz | Lex Luthor | Lillian Luthor | Otis Graves | Zulian Maletarians | Eve Teschmacher | Mister Mxyzptlk | Leviathan (Gamemnae)
Video Games
Injustice: Superman | Brainiac | Wonder Woman | Black Adam | Nightwing | Cheetah