Jurassic World: Dominion Dominates Fandom Wikis - The Loop
Play Sound
| | | |
| --- | --- | --- |
| " | When I was your age, I enslaved my first dimension. | " |
| | ~ Trigon to Raven. | |

Trigon is the secondary antagonist of the 2013 Cartoon Network series Teen Titans Go!.
He is Raven's demonic father who seeks to conquer Earth. He appears as a supporting antagonist in Season 1, the main antagonist of Seasons 2 and 5, a minor antagonist in Season 3 and 4, and one of the two main antagonists of Cartoon Network's 8th animated feature film Teen Titans Go! vs. Teen Titans.
He is voiced by Kevin Michael Richardson, who also voices his 2003 incarnation, Mammoth in the series, The Joker in The Batman, Captain Gantu in the Lilo and Stitch franchise, Dark Laser in The Fairly OddParents, Temutai in Kung Fu Panda: Legends of Awesomeness, Goro in the Mortal Kombat game series, Chairman Drek in the Ratchet & Clank video game, Black Samurai in Scooby-Doo! and the Samurai Sword, Doug the Pimple in Family Guy, Tartarus in Halo 2, Sarevok Anchev in Dungeons & Dragons, Shredder in the 2012 Teenage Mutant Ninja Turtles series, Tombstone in The Spectacular Spider-Man and Demongo in Samurai Jack.
Biography
Teen Titans Go!
Trigon happens to be more kid-friendly while retaining his demonic nature and evil intentions. Aside of his huge demonic form, he is also capable to modify his size to a human size and presents himself as an affable and friendly father of Raven, getting along well with the Titans, except Raven who knows his true nature. He's also seen playing kite with the Pretty Pretty Pegasus (a parody of My Little Pony franchise) motif and wears pink shirt. Trigon even gives various gifts for the other Titans, giant muscle mass for Robin, dog hand for Cyborg, ability to turn into anything other than animals for Beast Boy, ability to speak like a teenage Earth girl for Starfire (which turns her into a Valley Girl) and wings for Silkie. When Raven finally gives in, Trigon finally reveals his true nature that he wants Raven to kill her friends, and then go out with his daughter for ice cream. The Titans finally realized his deception and used his gifts to send him back to his realm, with Raven locking him and noting that he may be back for Thanksgiving.
Teen Titans Go! vs. Teen Titans
He returns along as one of two main antagonists. He sucks his daughter's demon power to resurrect his 2003 incarnation by placing the 2013 titans against the 2003 titans. Then they take the Ravens to Trigon's dimension to finish absorbing Raven's power to fill his missing leg. The Ravens then trick their fathers into unintentionally release them as 2013 Trigon struggles to give his 2003 counterpart a soda, and both reach the 2003 Earth. The Trigons later catch up to the Ravens and after they torture 2003 Raven, 2013 Raven unleashes her demon self which leads to her powers being drained by the 2003 Trigon. As a result, 2013 Raven is now happy and the Titans arrive after escaping Santa Claus. 2003 Trigon insults his counterpart who gets fed up then 2013 Trigon absorbs 2003 Trigon's powers and transforms into a new powerful being named Hexagon. To combat the new threat, the Titans use the Worlagog to summon Titans teams throughout the multiverse. However, Hexagon proves to be too powerful, and worse 2013 Raven is too cheerful to understand the danger. She eventually evens the odds by absorbing all of her counterparts and transforms into a dragon known as The Unkindness, protecting the Robins and then proceeding to retaliate against Hexagon. The Titans destroy Trigon's Worlagog and assist Raven in getting her powers back, which gets rid of the 2003 Trigon. 2013 Robin uses their Worlagog to send 2013 Trigon to a zombie dimension.
Gallery
Trivia
Trigon is considered to be the most dangerous antagonist as he can crush the Titans (as shown in the episode "Caramel Apples".)
Even though he is the main antagonist in "Caramel Apples", Starfire feels sorry for him.
Trigon is the first major villain to be introduced.
He is one of the villains from the show to appear in Teen Titans Go! vs. Teen Titans, the others being Santa Claus, Darkseid, and Terra.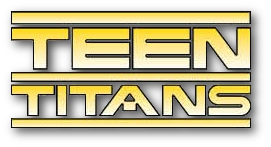 Villains
Comics
Andre LeBlanc | Anti-Monitor | Arsenal | Bane | The Batman Who Laughs | Blackfire | Blizzard | Brother Blood | Brotherhood of Evil (Brain, Monsieur Mallah, Madame Rouge & General Immortus) | Brutale | Calculator | Cheshire | Clock King | Damien Darhk | Deathstroke | Deuce & Charger | Deathwing | Ding Dong Daddy | Doctor Light | Doctor Polaris | Duela Dent | Electrocutioner | Firefly | Gentleman Ghost | Gizmo | Harley Quinn | Holocaust | Ice Kate | Jericho | Jinx | Joker | Kid Kold | Killer Croc | Kwiz Kid | Legion of Doom (Superboy-Prime, Sun Girl, Headcase, Inertia, Indigo, Persuader, Zookeeper) | Lex Luthor | Mad Hatter | Mammoth | Mantis | Match | Mister Freeze | Mister Twister | Neron | Neutron | Ocean Master | Penguin | Phobia | Plasmus | Poison Ivy | Prometheus | Psimon | Puppeteer | Pylon | Ravager | Riddler | Royal Flush Gang | Suicide Squad | Shimmer | Sunburst | Terra | Terra (Dark Multiverse) | Terror Titans | The Agent | Trident | Trigon | Twister | Two-Face | Veil | Ultra-Humanite | Warp | Wildebeest | Wintergreen
Television
Teen Titans (2003)
Slade | Terra | Trigon | Blackfire | H.I.V.E. Five (Jinx, Gizmo, Mammoth, Billy Numerous, See-More, & Kyd Wykkyd) | Dr. Light | Cinderblock | Brother Blood | Brotherhood of Evil (Brain, Monsieur Mallah, Madame Rouge & General Immortus) | Control Freak | Puppet King | Killer Moth | Mad Mod | Mother Mae-Eye | Mumbo Jumbo | Plasmus | Overload | Nega Cyborg | Nega Starfire | Nega Beast Boy | Fang | Kitten | Angel | Adonis | Johnny Rancid | Malchior | Master of Games | Ternion | Glgrdsklechhh | The Source | Guard | Kardiak | White Monster | Thunder & Lighting | Atlas | XL Terrestrial | H.I.V.E. Academy | Private H.I.V.E. | H.I.V.E. Headmistress | H.I.V.E. Soldiers | Krall | Radiation Creature | I.N.S.T.I.G.A.T.O.R. | Professor Chang | Sammy & Cash | Steamroller | Wrestling Star | Baron Ryang | Punk Rocket | Soto | Space Monster | Katarou | Red X | Trogaar
Teen Titans Go!
Trigon | Terra | Slade | Cinderblock | Plasmus | H.I.V.E. Five (Gizmo, Jinx, Mammoth, See-More & Billy Numerous) | Brother Blood | Dr. Light | Control Freak | Mumbo Jumbo | Mad Moe | Killer Moth | Kitten | Mother Mae-Eye | Punk Rocket | Brotherhood of Evil (Brain, Monsieur Mallah & Madame Rouge) | Rose Wilson | Raging Raven | Blackfire | Darkseid | Doomsday | Pain Bot | Sandwich Guardians | Ed | Flex | Muscle | Magic God | Vegetor | Twin Destroyers of Azarath | Slime Monster | Scary Teri | The Invisible Man | Pelicans | Perfect Sandwich | Death | Honk | Giant Robotic Alien | Klatak | Legion of Doom | Santa Claus | Tooth Fairy | Halloween Spirit | Hurt Bot | The Whisper | Money Mummy | Dr. Otto Von Death | Lumino | Piglets | Evil Dragon | The Lumberjack | Dr. Military | Toy Master | Richard Nixon | Muscleor | Punk Crabs | Ultralak | Taker | Ratings Monster | Beetlejuice | Strike
Titans (2018)
Trigon | Dr. Adamson | Nuclear Family (Nuclear Dad, Nuclear Stepdad, Nuclear Mom, Nuclear Sis & Nuclear Biff) | Angela Azarath | Joker | Deathstroke | Cadmus Laboratories (Mercy Graves & Walter Hawn) | Dr. Light | Wintergreen | Shimmer | Blackfire | Scarecrow | Jason Todd | Cyrus Beake
Movies
Teen Titans: Trouble in Tokyo: Uehara Daizo | Brushogun | Saico-Tek | Nya-Nya | Deka-Mido | Timoko | Mecha-Boi | Scarface
Justice League vs. Teen Titans: Trigon | Legion of Doom (Lex Luthor, Cheetah, Solomon Grundy, Toymaster, & Weather Wizard) | Atomic Skull | Ra's al Ghul
Teen Titans: The Judas Contract: H.I.V.E./Church of Blood (Brother Blood, Mother Mayhem, Deathstroke & Terra)
Teen Titans Go! To the Movies: Slade | Balloon Man
Teen Titans Go! vs. Teen Titans: Hexagon (Trigon (Teen Titans Go!) & Trigon (Teen Titans)) | Master of Games | Gentleman Ghost | Megan Claus | Raven's Demon
Video Games
Injustice: Superman | Nightwing | Cyborg | Raven | Bane | Catwoman | Solomon Grundy | Killer Frost | Deathstroke