Doctor Strange in The Multiverse o Madness - The Loop
Play Sound
| | | |
| --- | --- | --- |
| " | Earth 2 is a joke. Barren and useless. Theatrical scenery with no substance. You should have left the job of world-building to someone with the genius for it. Don't worry, though. I'm here, and now I have the tools for the job. | " |
| | ~ Ultra-Humanite to Sonia Sato. | |
| | | |
| --- | --- | --- |
| " | Meta-ethical moral relativism is simple cowardice. I accept evil. I embrace evil. Evil simply is. | " |
| | ~ Ultra-Humanite | |
| | | |
| --- | --- | --- |
| " | And if they thought one Atomic Skull explosion was a tragedy... ...they'll be devastated by my Atomic Army. | " |
| | ~ Ultra-Humanite | |
Ultra-Humanite is a villain from DC Comics, most often opposing Superman. He is a hyper-intelligent ape that seeks to conquer the world and force humanity into a new age of evolution.
Biography
Originally a criminal scientist active during the late 1930s/1940, the Ultra-Humanite escaped death by transplanting his brain into other bodies; including film star Dolores Winders, a giant ant, and a genetically enhanced albino ape.
The Ultra-Humanite is the first supervillain faced by Superman, and among the first supervillains of the Golden Age of Comics. He was designed to be the polar opposite of Superman; while Superman is a hero with superhuman strength, Ultra-Humanite is a criminal mastermind who has a crippled body but a highly advanced intellect. The Ultra-Humanite served as Superman's nemesis until Lex Luthor was introduced in the comics. The origins of the super-criminal known as the Ultra-Humanite are shrouded in mystery. Even he claims not to remember his true name or appearance and attributes his vast intellect and mental prowess to scientific experiments of an unknown nature.
Ultra deals Superman electricity sufficient "to kill 500 men", and Superman lapses into unconsciousness. With Superman now helpless, Reynolds and the Ultra-Humanite attempt to kill him with a buzz saw, but Superman's invulnerable skin obliterated the saw into tiny pieces. Reynolds is killed by one of the flying pieces. Ultra's henchmen set fire to the cabine and leave Superman behind to perish. The Ultra-Humanite is carried outside to a waiting aircraft. Superman regains consciousness and deliberately crashes into the plane. The Man of Steel is unable to find the Ultra-Humanite's body.
A mysterious epidemic sweeps through the city, killing hundreds. A young scientist known as Professor Henry Travers concocts an antidote. Ultra kidnaps Travers, but he is rescued by Superman. Ultra's henchmen fire an unknown ray and knock out Superman. Ultra tries hypnotizing him by placing a helmet on his head, but Superman fakes being controlled, and when he is taken to spread the plague with a henchman, he destroys the "fantastic airship of Ultra's creation" that was spreading its "cargo of Purple Death". Superman returns to Ultra's stonghold where the villain tries to blast him, but Superman places the Ultra-Humanite in front of the gun, killing him.
In other media
DC Animated Universe
Ultra-Humanite appears in the Justice League animated series. In this version, he is depicted as a cultured, intellectual criminal with a deep love for classical music and violent hatred for most modern forms of art. The animated series version is shown to be somewhat more benevolent than his comic counterpart, as he, in one way or another, always helps the hero in the episodes in which he appears, albeit for his own reasons (such as once betraying Lex Luthor after Batman bribed him with additional funding to a public broadcasting channel). In "Comfort and Joy," he encounters Flash, who is trying to deliver a specific toy to the kids at Central City Orphanage, and accidentally breaks the toy during their scuffle. In the spirit of the holiday season, Humanite calls a truce and repairs the toy, with some more cultural modifications. This incarnation of Humanite was voiced by Ian Buchanan, who previously voiced Abel Cuvier in Batman Beyond.
Batman: The Brave and the Bold
Ultra-Humanite appeared in Batman: The Brave and the Bold. This version appears to be a brain in a small mobile robotic brain jar that can possess the body of anything, and works for the Axis Powers during World War II. In the final short of that episode called "The War That Time Forgot", he took the body of a white Tyrannosaurus rex on Dinosaur Island. There, he mind-controlled the local dinosaurs, using them to destroy Allied planes, and planned to use them to ensure Axis victory. The Creature Commandos are sent in to rescue Batman who is being held captive on the island. During the ensuing fight the heroes manage to destroy Ultra-Humanite's mind-control device which causes the dinosaurs to regain their senses. He manages to escape the other dinosaurs and make his way back to his base where he then retreats from the 
Tyrannosaurus rex's body back into his brain jar and runs for his life. He was last seen backed into a corner by the dinosaurs which have broken into the facility.
Young Justice: Outsiders
Ultra-Humanite appears in the Young Justice as part of the Injustice League alongside Joker, Count Vertigo, Poison Ivy, Atomic Skull, Wotan and Black Adam. At sometime he has become a member of The Light, replacing The Brain.
Videogames
Ultra-Humanite appears in DC Universe Online.
Ultra-Humanite appears as a playable character in Lego Batman 3: Beyond Gotham.
Ultra-Humanite appears as a playable character in Lego DC Super-Villains.
Powers and Abilities
The Ultra-Humanite is a scientific genius, and possesses one of the most advanced human minds in the DC Universe. He has the medical knowledge necessary to surgically transfer his brain into another body without transplant rejection, even when  a using two vastly different species. His best-known and most frequently revisited form is that of a mutated albino gorilla.
Unique Physiology
Enhanced Intellect
Superhuman Strength (In albino gorilla bodies)
Superhuman Durability (In albino gorilla bodies)
Telepathy
Energy Projection
Villains
Comics
Alex Luthor | Amanda Waller | Amazo | Anomaly | Anti-Monitor | Atlas | Atomic Skull | Ballser | Bane | Barbatos | Bernadeth | Bertron | Bizarro | Black Adam | Black Banshee | Black Mercies | Black Zero | Blanque | Blackrock | Blaze | Bloodsport | Bloody Mary | Brainiac | Bruno Mannheim | Boss Moxie | Bug-Eyed Bandit | Captain Boomerang | Captain Cold | Catwoman | Cheetah | Chemo | Chessure | Circe | Clayface | Coldcast | Commander Gor | Composite Superman | Cyborg Superman | Cythonna | Dabney Donovan | Dark Knights | Darkseid | Dax Novu | Deathstroke | Desaad | Deuce & Charger | Dev-Em | Devilance | The Devastator | Doctor Light | Doctor Manhattan | Doctor Polaris | Donna Troy | Doomsday | Earth-Man | Eclipso | The Enchantress | Epoch | Equus | Eradicator | Eradicator (Dark Multiverse) | Ernest Smalley | Eve Teschmacher | Faora Hu-Ul | Fastbak | Female Furies | Fifth-Dimensional Imps | Forgotten Villains | Francis Redhorn | Funky Flashman | Galactic Golem | Gilotina | Gorilla Grodd | Granny Goodness | Green Man | Glorious Godfrey | Gzptlsnz | H'El | Heat Wave | Hector Hammond | Hellgrammite | Helspont | Hfuhruhurr | Imperiex | Intergang | Jax-Ur | Joker | Jon Lane Kent | Justice League of Earth | Kaizen Gamorra | Kalibak | Kanto | Karkull | Killer Croc | King Shark | Kobra Cult | Ku Klux Klan | Lashina | Last Sun | Legion of Super-Villains | Lex Luthor | Livewire | Lobo | Mad Harriet | Magpie | Major Disaster | Major Force | Malice Vundabar | Manchester Black | Mandrakk | Mantis | Master Jailer | Masters of Disaster | Match | Maxima | Maxwell Lord | Mercy Graves | Metallo | Mister Oz | Mongal | Mongul | Mongul II | Morgaine Le Fey | Morgan Edge | Mr. Freeze | Mxyzptlk | Neron | Neutron | Nick O' Teen | Nimrod The Hunter | Overman | Parademons | Parallax | Parasite | Phantom Zoners | Planeteer | Plasmus | Plastique | Prankster | Preus | Princess Zala Jor-El | Prometheus | Psycho-Pirate | Queen Bee | Queen of Fables | Rampage | Rogol Zaar | Reverse-Flash | Royal Flush Gang | Samuel Lane | Scarecrow | Secret Society of Super Villains | Shockwaver | Shrapnel | Silver Banshee | Sinestro | Sleez | Solomon Grundy | Subjekt-17 | Suicide Squad | Superboy-Prime | Superdoom | Superman Revenge Squad | Superman (Earth-2) | Superman (The Dark Side) | The SuperMan | Spellbinder | Steppenwolf | Stompa | Talia al Ghul | Tarantula | Thaddeus Killgrave | Thunder & Lightning | Titano | Tobias Whale | Toyman | Two-Face | Ultra-Humanite | Ultraman | Ursa | Vincent Edge | Virman Vundabar | Vyndktvx | Weather Wizard | Whirlicane | Whisper A'Daire | William Dunn | Xa-Du | Zod
Theatrical Movies
Superman: Lex Luthor | Otis | Eve Teschmacher | General Zod | Non | Ursa | Brad Wilson
Superman II: General Zod | Non | Ursa | Lex Luthor | Otis | Eve Teschmacher | Rocky
Superman III: Ross Webster | Corrupted Superman | Vera Webster | Lorelei Ambrosia | Gus Gorman | Brad Wilson
Superman IV: The Quest for Peace: Lex Luthor | Nuclear Man
Superman Returns: Lex Luthor
Man of Steel: Sword of Rao (Dru-Zod, Faora-Ul, Nam-Ek, Jax-Ur, Tor-An, Car-Vex, Nadira, & Dev-Em II)
Batman v Superman: Dawn of Justice: Lex Luthor | Doomsday | Anatoli Knyazev | Mercy Graves | Cesar Santos | Amajagh | Joe Chill | Zod | Steppenwolf
Direct-to-video Movies
Superman: Brainiac Attacks: Brainiac | Lex Luthor | Mercy Graves | Mister Mxyzptlk
Superman: Doomsday: Lex Luthor | Superman Clone | Doomsday | Toyman | Mercy Graves
Superman/Batman: Public Enemies: Lex Luthor | Major Force | Metallo | Amanda Waller | Toyman | Solomon Grundy | Gorilla Grodd | Killer Frost | Lady Shiva | Giganta | Mongul | Captain Cold
Superman/Batman: Apocalypse: Darkseid | Female Furies (Granny Goodness, Gilotina, Mad Harriet, Lashina & Stompa) | Doomsday
Superman/Shazam!: The Return of Black Adam: Black Adam
All-Star Superman: Lex Luthor | Solaris | Parasite | Nasthalthia Luthor | Bar-El & Lilo-El
Superman vs. The Elite: The Elite (Manchester Black, Coldcast, Menagerie & Hat) | Atomic Skull
Superman: Unbound: Brainiac
The Death Of Superman: Doomsday | Lex Luthor | Intergang (Bruno Mannheim) | Mercy Graves | Cyborg Superman
Reign Of The Supermen: Cyborg Superman | Darkseid | Parademons | Lex Luthor | Mercy Graves
Superman: Red Son: Superman | Brainiac | Lex Luthor | Batman | Superior Man
Superman: Man of Tomorrow: Parasite | Lobo | Lex Luthor
Television
1940's Superman: Bulleteers | Inventor | Mechanical Monsters | Mad Scientist
Superman: The Animated Series: Lex Luthor | Brainiac | Darkseid | Metallo | Toyman | Intergang (Bruno Mannheim, Spider Spinelli, & Blaine) | Mercy Graves | Joey | Parasite | Dr. Vale | Lobo | Alien Robot Girls | Gnaww | Preserver | Kanto | Earl Garver | Jax-Ur | Mala | Prometheon | General Hardcastle | Weather Wizard | Livewire | Bizarro | Kurt Bowman | Luminus | Mister Mxyzptlk | Superman (Brave New Metropolis) | Lex Luthor (Brave New Metropolis) | Titano | Desaad | Kalibak | Joker | Harley Quinn | Karkull | Corey Mills | Suit | Maxima | De'Cine | Steppenwolf | Parademons | Female Furies (Granny Goodness, Stompa, Mad Harriet, & Lashina) | Volcana | Kurt | Starro | Roxy Rocket | Penguin | Bane | Riddler | Mad Hatter | Darci Mason | Sinestro | Unity | Reverend Amos Howell | Society of Shadows (Ra's al Ghul, Talia al Ghul, & Ubu)
Krypton: Brainiac | Zod | Doomsday | Lobo | Jax-Ur | Kol-Da | Lis-Ser | Daron-Vex | Araame | Lyta-Zod Clone
Superman & Lois: Tal-Rho | Ally Allston | John Henry Irons | Leslie Larr | Mitch Anderson | Bizarro | Zeta-Rho | Superman (John Henry Irons' Earth) | Reno Rosetti | David Fuglestad | Atom-Man | Zod | Phillip Karnowsky | Kit Faulkner | Intergang (Thaddeus Killgrave)
Video Games
Superman Arcade: Emperor Zaas | Lex Luthor | Metallo | Parasite
Superman: Shadow of Apokolips: Lex Luthor | Darkseid | Metallo | Livewire | Parasite | Kanto | Mercy Graves | Volcana
Mortal Kombat vs. DC Universe: Dark Kahn | Lex Luthor | Scorpion | Shang Tsung | Darkseid
Injustice: Superman | Brainiac | Doomsday | Aquaman | Black Adam | Sinestro | Lex Luthor | Joker | Darkseid
See Also
Legion of Super-Heroes Villains | Lobo Villains | Smallville Villains | Steel Villains | Superboy Villains | Supergirl Villains | Superwoman Villains

Villains
Comics
Abra Kadabra | Amanda Waller | Amos Fortune | Amazo | Anarky | Angle Man | Anti-Justice League | Anti-Monitor | Appellaxians | Aquarius | Asmodel | Atomic Skull | Axis America | Bane | Barbatos | The Batman Who Laughs | Black Adam | Black Hand | Black Lantern Corps | Black Manta | Black Spider | Blockbuster | Blue Beetle (Dark Multiverse) | Brainiac | Bronze Tiger | Brother Eye | Brotherhood of Evil | Cadre | Calculator | Calendar Man | Captain Boomerang | Captain Cold | Castle Bat | Catalyst | Catman | Catwoman | Cheetah | Chemo | Cheshire | Circe | Clayface | Clock King | Cluemaster | Copperhead | Construct | Cosmic King | Crazy Quilt | Crime Syndicate of America | Crucifer | Cyborgirl | Darkseid | Dark Supergirl | Deadline | Deadshot | Deathstroke | Demolition Team | Demons Three | Despero | Doctor Alchemy | Doctor Destiny | Doctor Double X | Doctor Impossible | Doctor Light | Doctor Manhattan | Doctor Phosphorus | Doctor Polaris | Doctor Poison | Doctor Psycho | Doctor Regulus | Doctor Sivana | Dominators | Doomsday | Dragon King | Dumas | Earthworm | Eclipso | Electrocutioner | Elite | Enchantress | Epoch the Lord of Time | Eradicator | Evil Star | Fatal Five | Felix Faust | Fiddler | Floronic Man | Funky Flashman | Gamemnae | General Eiling | Genocide | Gentleman Ghost | Golden Gilder | Goldface | Gorilla Grodd | Gunhawk | Harley Quinn | Hector Hammond | Hellgrammite | Human Flame | Hyena | Ibac | Icicle | Imperiex | Injustice League | Intergang | I.Q. | Johnny Sorrow | Joker | Key | Killer Croc | Killer Frost | Killer Moth | Kite Man | Kobra | Kobra Cult | Krona | League Buster | League of Assassins | Legion of Doom | Lex Luthor | Libra | Lobo | Mad Hatter | Mageddon | Magpie | Manchester Black | Manhunters | Matter Master | Maxwell Lord | Mekanique | Merlyn | Mirror Master | Mister Atom | Mister Mind | Mister Nebula | Mr. Freeze | Mongul | Mordru | Morgaine Le Fey | Multiplex | Nekron | Nekron (Pre-Crisis) | Neron | Neutron | Nightshade | Obsidan | Ocean Master | Overman | Parademons | Parasite | Penguin | Perpetua | Pied Piper | Plastique | Poison Ivy | Professor Ivo | Professor Zoom | Prometheus | Psycho-Pirate | Queen Bee | Queen of Fables | Ra's al Ghul | Rainbow Raider | Rama Khan | Red Death | Red King | Red Panzer | Red Volcano | Riddler | Roulette | Royal Flush Gang | Satanus | Scarecrow | Science Squad | Secret Society of Super Villains | Shadow-Thief | Shaggy Man | Shark | Simon Stagg | Sinestro | Solomon Grundy | Star Sapphire | Starbreaker | Starro | Steppenwolf | Suicide Squad | Superboy-Prime | Tattooed Man | Terra-Man | T.O. Morrow | Two-Face | Ultra-Humanite | Vandal Savage | Volcana | Warp | Weather Wizard | White Martians | Wizard
Theatrical Movies
Justice League: Steppenwolf | Parademons (Parademon Scout) | Darkseid | Black Clad (Black Clad Alpha) | Lex Luthor | Deathstroke | Ares
Zack Snyder's Justice League: Darkseid's Elite (Darkseid, Steppenwolf, DeSaad, Granny Goodness, & Parademons) | Lex Luthor | Deathstroke | Black Clad (Black Clad Alpha) | Ares | Joker
Direct-to-video Movies
Justice League: The New Frontier: The Centre | Captain Cold
Justice League: Crisis on Two Earths: Crime Syndicate of America (Owlman, Ultraman, Superwoman, Johnny Quick, Power Ring, J'edd J'arkus, & Black Power) | Lex Luthor | White Martians | President Slade Wilson | Rose Wilson
Justice League: Doom: Legion of Doom (Vandal Savage, Bane, Cheetah, Ma'alefa'ak, Metallo, Mirror Master, & Star Sapphire) | Royal Flush Gang (King, Queen, Jack, Ace, & Ten)
Justice League: The Flashpoint Paradox: Professor Zoom | Wonder Woman | Aquaman | Ocean Master | Black Manta | Deathstroke | Lex Luthor | Clayface | Rogues (Captain Cold, Captain Boomerang, Top, Heat Wave, & Mirror Master) | Joker | Yo-Yo
Justice League: War: Darkseid | Desaad | Parademons | Ocean Master
Justice League: Throne of Atlantis: Ocean Master | Black Manta | The Trench | Lex Luthor
Justice League League: Gods and Monsters: Will Magnus
Justice League vs. Teen Titans: Trigon | Legion of Doom (Lex Luthor, Cheetah, Solomon Grundy, Toymaster, & Weather Wizard) | Atomic Skull | Ra's al Ghul
Justice League vs. the Fatal Five: Fatal Five (Emerald Empress, Mano, Persuader, Tharok, & Validus) | Bloodsport | Two-Face | Harley Quinn | Poison Ivy

Video Games
Injustice: Gods Among Us: One Earth Regime (Superman, Wonder Woman, Yellow Lantern, The Flash, Aquaman, Cyborg, Shazam, Nightwing, Raven, Hawkgirl, Sinestro, Black Adam, Killer Frost, Solomon Grundy, Catwoman, Bane, & Doomsday) | Joker | Lex Luthor | Deathstroke | Ares
Injustice 2: Brainiac | Gorilla Grodd | Captain Cold | Reverse Flash | Cheetah | Deadshot | Poison Ivy | Bane | Scarecrow | One Earth Regime (Superman, Wonder Woman, Aquaman, Cyborg, Nightwing & Black Adam) | Dr. Fate | The Lords of Order | Grid | Atrocitus | Joker | Darkseid
See Also
Justice League Dark Villains | Justice League International Villains | Justice Society Villains | Young Justice Villains

Villains
Comics
Adolf Hitler | Amos Fortune | Atomic Skull | Avatar of Tech | Black Adam | Blackbriar Thorn | Brainwave | Brutale | Captain Nazi | Crime Champions | Darkseid | Demons Three | Doctor Destiny | Doctor Polaris | Dragon King | Eclipso | Empty Hand | Evil Star | Extant | Felix Faust | Fiddler | Fisherman | Fourth Reich | Gambler | Gentleman Ghost | Gog | Ian Karkull | Icicle | Injustice Society | Johnny Sorrow | Key | Kid Karnevil | King Kull | Kobra | Kulak | Major Force | Mekanique | Mirror Master | Monocle | Mordru | Nekron | Onimar Synn | Per Degaton | Plasmus | Psycho-Pirate | Roulette | Science Squad | Secret Society of Super Villains | Solomon Grundy | Spectre | Spirit King | Sportsmaster | Thinker | Ultra-Humanite | Vandal Savage | Weather Wizard | Weeper | White Dragon | Wizard | Wotan
Movies
Justice Society: World War II
Charles Halstead | Brainiac
Television
Stargirl
Injustice Society of America (Icicle, Brainwave, Sportsmaster, Tigress, Solomon Grundy, Gambler, Dragon King, Anaya Bowin, & Wizard) | Eclipso | Injustice Unlimited (Cindy Burman, Fiddler, & Artemis Crock) | Shade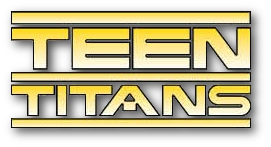 Villains
Comics
Andre LeBlanc | Anti-Monitor | Arsenal | Bane | The Batman Who Laughs | Blackfire | Blizzard | Brother Blood | Brotherhood of Evil (Brain, Monsieur Mallah, Madame Rouge & General Immortus) | Brutale | Calculator | Cheshire | Clock King | Damien Darhk | Deathstroke | Deuce & Charger | Deathwing | Ding Dong Daddy | Doctor Light | Doctor Polaris | Duela Dent | Electrocutioner | Firefly | Gentleman Ghost | Gizmo | Harley Quinn | Holocaust | Ice Kate | Jericho | Jinx | Joker | Kid Kold | Killer Croc | Kwiz Kid | Legion of Doom (Superboy-Prime, Sun Girl, Headcase, Inertia, Indigo, Persuader, Zookeeper) | Lex Luthor | Mad Hatter | Mammoth | Mantis | Match | Mister Freeze | Mister Twister | Neron | Neutron | Ocean Master | Penguin | Phobia | Plasmus | Poison Ivy | Prometheus | Psimon | Puppeteer | Pylon | Ravager | Riddler | Royal Flush Gang | Suicide Squad | Shimmer | Sunburst | Terra | Terra (Dark Multiverse) | Terror Titans | The Agent | Trident | Trigon | Twister | Two-Face | Veil | Ultra-Humanite | Warp | Wildebeest | Wintergreen
Television
Teen Titans (2003)
Slade | Terra | Trigon | Blackfire | H.I.V.E. Five (Jinx, Gizmo, Mammoth, Billy Numerous, See-More, & Kyd Wykkyd) | Dr. Light | Cinderblock | Brother Blood | Brotherhood of Evil (Brain, Monsieur Mallah, Madame Rouge & General Immortus) | Control Freak | Puppet King | Killer Moth | Mad Mod | Mother Mae-Eye | Mumbo Jumbo | Plasmus | Overload | Nega Cyborg | Nega Starfire | Nega Beast Boy | Fang | Kitten | Angel | Adonis | Johnny Rancid | Malchior | Master of Games | Ternion | Glgrdsklechhh | The Source | Guard | Kardiak | White Monster | Thunder & Lighting | Atlas | XL Terrestrial | H.I.V.E. Academy | Private H.I.V.E. | H.I.V.E. Headmistress | H.I.V.E. Soldiers | Krall | Radiation Creature | I.N.S.T.I.G.A.T.O.R. | Professor Chang | Sammy & Cash | Steamroller | Wrestling Star | Baron Ryang | Punk Rocket | Soto | Space Monster | Katarou | Red X | Trogaar
Teen Titans Go!
Trigon | Terra | Slade | Cinderblock | Plasmus | H.I.V.E. Five (Gizmo, Jinx, Mammoth, See-More & Billy Numerous) | Brother Blood | Dr. Light | Control Freak | Mumbo Jumbo | Mad Moe | Killer Moth | Kitten | Mother Mae-Eye | Punk Rocket | Brotherhood of Evil (Brain, Monsieur Mallah & Madame Rouge) | Rose Wilson | Raging Raven | Blackfire | Darkseid | Doomsday | Pain Bot | Sandwich Guardians | Ed | Flex | Muscle | Magic God | Vegetor | Twin Destroyers of Azarath | Slime Monster | Scary Teri | The Invisible Man | Pelicans | Perfect Sandwich | Death | Honk | Giant Robotic Alien | Klatak | Legion of Doom | Santa Claus | Tooth Fairy | Halloween Spirit | Hurt Bot | The Whisper | Money Mummy | Dr. Otto Von Death | Lumino | Piglets | Evil Dragon | The Lumberjack | Dr. Military | Toy Master | Richard Nixon | Muscleor | Punk Crabs | Ultralak | Taker | Ratings Monster | Beetlejuice | Strike
Titans (2018)
Trigon | Dr. Adamson | Nuclear Family (Nuclear Dad, Nuclear Stepdad, Nuclear Mom, Nuclear Sis & Nuclear Biff) | Angela Azarath | Joker | Deathstroke | Cadmus Laboratories (Mercy Graves & Walter Hawn) | Dr. Light | Wintergreen | Shimmer | Blackfire | Scarecrow | Jason Todd | Cyrus Beake
Movies
Teen Titans: Trouble in Tokyo: Uehara Daizo | Brushogun | Saico-Tek | Nya-Nya | Deka-Mido | Timoko | Mecha-Boi | Scarface
Justice League vs. Teen Titans: Trigon | Legion of Doom (Lex Luthor, Cheetah, Solomon Grundy, Toymaster, & Weather Wizard) | Atomic Skull | Ra's al Ghul
Teen Titans: The Judas Contract: H.I.V.E./Church of Blood (Brother Blood, Mother Mayhem, Deathstroke & Terra)
Teen Titans Go! To the Movies: Slade | Balloon Man
Teen Titans Go! vs. Teen Titans: Hexagon (Trigon (Teen Titans Go!) & Trigon (Teen Titans)) | Master of Games | Gentleman Ghost | Megan Claus | Raven's Demon
Video Games
Injustice: Superman | Nightwing | Cyborg | Raven | Bane | Catwoman | Solomon Grundy | Killer Frost | Deathstroke

Villains
Comics
Alphina | Anti-Monitor | Appex | Atomic Skull | Atrocitus | Barry Metznerr | Belinda Zee | Bizarro | Bizarro-Girl | Black Banshee | Black Flame | Blackstarr Blithe | Brainiac | Buzz | Carnivore | The Council | Chemo | Cyborg Superman | Dark Angel | Darkseid | Dark Supergirl | Decay | Delacore | Despero | Diasporans | Dollmaker | Dominators | Doomsday | Emerald Empress | Eradicator | Female Furies | Felix Faust | The Gang | Granny Goodness | Graviton Man | H'el | Hecate | Insect Queen | Indigo | Intergang | Kryptonite Man | Lady Styx | Lena Luthor | Lesla-Lar | Lex Luthor | Livewire | Lobo | Metallo | Mongul | Mxyzptlk | Nasthalthia Luthor | Nightflame | Parasite | Positive Man | Powerboy | Princess Zala Jor-El | Psi | Reactron | Reign | Rogol Zaar | Roho | Satan Girl | Selena | Shrapnel | Silver Banshee | Simon Tycho | Splyce | Superboy-Prime | Superman Revenge Squad | Superwoman | Toyman | Twilight | Ultra-Humanite | Worldkiller-1 | Xenon | Zod
Television
Season 1: Astra and Non's Army (Non, Astra, Indigo, Vartox, Hellgrammite & Maxima) | Maxwell Lord | Reactron | Livewire | Ethan Knox | Red Tornado | T.O. Morrow | Jemm | Dirk Armstrong | Bizarro | Toyman | Miranda Crane | Master Jailer | Silver Banshee | Project Cadmus (Colonel James Harper)
Season 2: Queen Rhea | Project Cadmus (Lillian Luthor, Cyborg Superman & John Corben) | Scorcher | Roulette | Parasite | Dominators | Phillip Karnowsky | Livewire | Mister Mxyzptlk | Music Meister | Beth Breen | Rick Malverne | Lex Luthor | Zod
Season 3: Worldkillers (Selena, Reign, Purity, Pestilence & Thomas Coville) | Morgan Edge | Bloodsport | Psi | Dominators | New Reich (Dark Arrow, Overgirl & Promethus) | Eobard Thawne | Red Tornado | Livewire | Lillian Luthor | Red Daughter
Season 4: Lex Luthor | Children of Liberty (Agent Liberty, Mercy Graves, Raymond Jensen & Natalie Hawkings) | Otis Graves | The Elite (Manchester Black, Pamela Ferrer, The Hat & Morae) | Hellgrammite | Monitor | John Deegan | A.M.A.Z.O. | Psycho-Pirate | Leviathan (Eve Teschmacher & Margot Morrison) | Red Daughter | Phil Baker | Lillian Luthor | Malefic J'onzz
Season 5: Leviathan (Gamemnae, Rama Khan, Tezumak, Sela, Andrea Rojas, Margot Morrison, & Eve Teschmacher) | Lex Luthor | Malefic J'onzz | Lena Luthor | Lillian Luthor | Anti-Monitor | Midnight | Shadow Demons | Toyman | Mister Mxyzptlk | Worldkillers (Selena, Reign, & Thomas Coville) | Children of Liberty (Agent Liberty & Otis Graves) | Dominators
Season 6: Nyxlygsptlnz | Lex Luthor | Lillian Luthor | Otis Graves | Zulian Maletarians | Eve Teschmacher | Mister Mxyzptlk | Leviathan (Gamemnae)
Video Games
Injustice: Superman | Brainiac | Wonder Woman | Black Adam | Nightwing | Cheetah