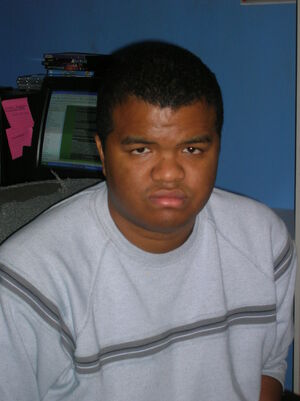 Hobbies
Favorite Films:
Aliens (1986)
James Cameron's Avatar
Marvel Cinematic Universe movies
Star Wars movies
Indiana Jones movies
Starship Troopers (1997)
The Mummy (1999)
The Mummy Returns
Little Nicky
Pixels
Small Soldiers
Air Force One
Transformers Cinematic Universe
The LEGO Movie
Battleship (2012)
Disney animated movies
Sky Captain and the World of Tomorrow
The Wizard of Oz (1939)
Rush Hour trilogy
G.I. Joe movies
Charlie's Angels movies
In the Army Now (1994)
Back to the Future movies
Batman (Burtonverse)
Jurassic Park trilogy
Jurassic World
Jurassic World 2: Fallen Kingdom
1941 (1979)
Teenage Mutant Ninja Turtles (2014)
Teenage Mutant Ninja Turtles II: Out of the Shadows
Superman (Donnerverse)
Supergirl (1984)
Grease (1978)
The Rocketeer
Jaws movies
Austin Powers trilogy
Independence Day
Independence Day II: Resurgence
Titan A.E.
Ferris Bueller's Day Off
Annie (1982)
Dante's Peak
Volcano (1997)
Wild Wild West
A.I. Artificial Intelligence
Spaceballs
The Three Stooges (2012)
Ghostbusters movies
Despicable Me movies
Favorite TV Shows:
Family Guy
The Simpsons
American Dad
Disney's House of Mouse
Kim Possible
Phineas and Ferb
SpongeBob SquarePants
The Adventures of Jimmy Neutron: Boy Genius
T.U.F.F. Puppy
Pokémon
Batman: The Animated Series
Krypto the Superdog
The Transformers
G.I. Joe: A Real American Hero
Jem and the Holograms
The Flintstones
My Little Pony: Friendship is Magic
South Park
Sailor Moon
Scooby Doo
The Three Stooges
Teenage Mutant Ninja Turtles
Star Wars: The Clone Wars
Favorite Videogames:
Pokémon games
LEGO games
Super Mario Bros. games
Legend of Zelda games
Super Smash Bros. games
Dead or Alive games
Street Fighter games
Tekken games
Transformers: Devastation
Favorite Toys:
Star Wars
G.I. Joe: A Real American Hero
Transformers
LEGO
Dislikes:
Codename: Kids Next Door (Well, alright. It's not a bad show. But it does have lot of Child Abuse).
Harry Potter movies
Star Trek
The Lord of the Rings movies
Dragon Ball Z
Power Rangers
Zombie movies
World War Z
Gone with the Wind
2012
Casablanca
Digimon
Yu-Gi-Oh!
Alvin and the Chipmunks movies and TV shows
The Walking Dead
Breadwinners
Teen Titans Go!
My Favorite Pages