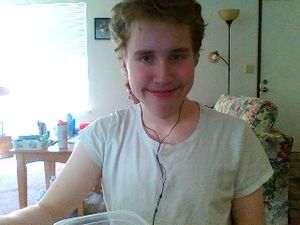 I am James Loveland. I am 18 years old.
I have lived in California since I was 9. I now live in Washington.
I live with my mom and my (passed away) dad. (R.I.P).
i had lots of great times in California, i went to Disneyland, Six Flags Magic Mountain, Angel Stadium. I spent time with my friends Miranda, Kayla, Jose, Nathan, and my stuffed dog Christopher which I named after my brother and I had it since I was 2 (i accidentaly threw it away).
I am also on YouTube, On Facebook, On Twitter, On Deviantart, On Google, On furaffinity, and On Roblox.
I never had an actual enemy, until i saw a video of my channel get reported for no reason. it had made me really mad.
Community content is available under
CC-BY-SA
unless otherwise noted.