No editing this page without asking me. PokemonMasterH (talk) 17:52, 2 June 2021 (UTC)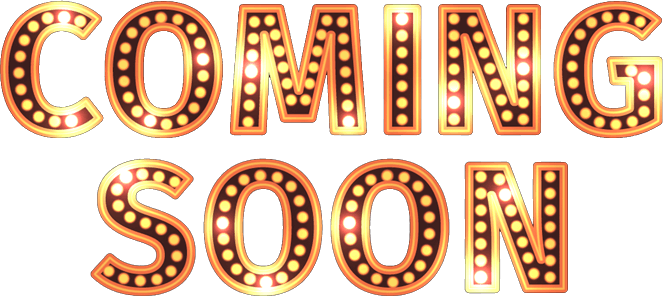 (Upcoming PE)
| | | |
| --- | --- | --- |
| " | You're just a puppet of your own desire, I, Dalles, shall give you a death worthy of a puppet | " |
| | ~ Dalles as he lays the smackdown on Adol | |
Dalles is a major antagonist in the 1989-1993 adaptations of the first two Ys games, even more so than his Video Game counterpart.
Appearance
Dalles is a bald man with three white slit-like markings on his forehead akin to a trident. His choice of attire is a dark robe. At his full power, he grows two more arms and his forehead grows in size.
Powers and Abilities
Dalles is capable of launching energy projectiles and can levitate enemies and toy with them before throwing them into a wall, he also is capable of summoning barriers.
Biography
When Adol witnesses another monster attack on Minea, he spots a man among the invading fiends. Later during the night, Dalles appears alongside his lackey Jenocres outside Minea. They later arrive at the gates in the guise of travelers.
When the gates do not open, Jenocres uses his magic to open them. Dalles and Jenocres navigate the town with Jenocres splitting off to fight off Slaff and his partner in order to distract the townsfolk while Dalles heads to Sarah Tovah's pad for her Book of Ys, but she refuses to hand it over and tells him that no matter what he did, Adol is in Esteria and will defeat the darkness as long as people believe in him.
Dalles dismisses these as a fantasy and when Sarah tells him to put his tail between his legs and return to the world of darkness, he petrifies her. He then instructs Jenocres to continue his search for the book while he reports to Dark Fact.
When Jenocres asks what to do with Adol, Dalles does not find this worrysome and leaves it to him and Jenocres promises not to disappoint him. However Adol claimed the book and finished Jenocres off. Dalles reports this prowess to Dark Fact who not only knew of Esteria, but also the past of Ys to its beginning. Dark Fact states that those who ruled and those who suffered by it, and those who died because they lived with greed, which was a result of those who desired peace.
Fact also tells him that nothing can change if Adol defeats some evils. Fact also asks if people were enchanted by evil and placed in the fold it could bring true peace. Dark Fact also believes that there is no place for such stale legends.
Just then, Dalles learns from a bat that Adol is in the abandoned Rastin mines and tells Dark Fact not to worry as Vagullion, believing the creature invincible, will kill him. Dark Fact however displays no interest in Adol and is just bothered by his actions in the mine. Dalles immediately realises that someone replaced Sarah as Adol's guide.
After Adol's gear gets turned into Cleria gear, Dalles pays a visit to Dark Fact, having learned Feena, who was imprisoned in the shrine, was one of the goddesses with Dark realising she shut out her memory of the past and that her sister is also around. With both goddesses awakening, Dalles asks Dark Fact why he revealed the location of Messa to Adol.
Dark Fact claims Adol will die in the temple. Dalles had been aware he had been leading the evil army, but still is descended from the priests and cannot be taken lightly.
Dalles also has been revealed to have been extracting monsters from Cleria. Not having any regards for potential misgivings Dalles had about his plan for Adol, Dark Fact proceeds to say prove he can change the legend.
When Dalles asks what the humans can do if Adol shows up and the goddesses awaken, Dark Fact tells him that lazy humans can serve evil or die by it and must prepare their army for an attack on Esteria.
When Reah and Feena reunite, Dalles realises they locked their memories up on their own free will. After reporting this to Dark Fact, the descendant himself explains that the people lacked knowledge on how to use the Black Pearl and is the source of Cleria.
Dalles also states that great light can cast powerful shadows and that the goddesses are certainly aware of this. Dark Fact tells him the evil power exceeds the goddesses and must prove it to humans. Dalles promptly uses his magic to to capture the goddesses, but Reah used a force field on her sister to save her from capture.
Reah was then sent to the Tower of Rado to be locked up where she cannot do anything without her sister and Dalles asked how to deal with Adol, Dogi, and Goban when they broke into the tower. Dark Fact responds by asking him to leave the three alone as there are fewer men protecting Minea.
Dark Fact tells him that humans are simple people who go by the rational of putting their beliefs to what they desired, but Dark Fact does not believe they can change their destiny. Later when Adol, Dogi, and Goban fight monsters as a result of an ambush from them, Dalles watches from a mystical orb where he asks Dark Fact if this was his intent to let them go as he can use his magic to pick them off all at once.
Dark Fact refuses as he wants them to leave the three alone as he decided their fate in spite of Dalles's protests. Following Adol being warped to a mirror to Luta's cell, Dalles tells Fact that they are prepared to attack and asks why Adol was warped there.
As the army was getting ready for an attack on Minea Dalles tells Fact that they need his word and Dark Fact permits it. The attack begins with a man getting stabbed to death after scaling the walls.
Dack Fact explains to Dalles that if his heart had been pure, the old Ys would have been revived or so Dark believed as a child. Dark Fact then explains what's happening now and finds human stupidity to be an infinite flaw. Dark's father was also devoted to the family duty passed down his line of the legendary priests. This came to an end when he was killed by selfish humans.
Dark felt the agony of his father's betrayal and prayed for the people to come to their senses and realise how dangerous the silver was. If the times called for the silver's power, then the silver will be the graves of the humans.
When Fact unleashes an outburst, Dalles was unfazed by this as Fact calls the luster of Cleria the symbol of the world government evil will create. As the people of Minea fight off the monsters and Adol is guided by Feena to save her sister, Dalles asks Dark Fact what to do with Adol as he cannot permit him to live.
Dark Fact asks him why he was so worried about him, Dalles tells him that he is concerned about what Dark Fact is becoming.
When Adol entered a room of crystal-like mirrors and was about to touch one of them in search of Reah, Dalles intervenes and fires projectiles at him, mocking him after smashing him into a wall. He begins to use his magic to spin Adol around the room like a hammer before slamming him into another wall, calling Adol a puppet of his own desires and will die a death worthy of one.
As Dalles is preparing another attack, Feena screams for Adol to run as Dalles strikes him again, now calling him a rag doll. Adol refuses to run from Dalles even though he claimed Adol cannot kill him with a sword.
Just then light protects Adol from Dalles's next attack and stabs the sorceror, seemingly killing him. However, the carnage he helped start still commenced and more lives were lost in the struggle. The attack halts when Feena and Reah tap into the Black Pearl to off the attacking monsters and prevent further casualties.
Even less fortunately, Dalles is shown to still be alive when he communicates with Darm about the fall of the tower with the same name. Darm tells him to observe Abol to see how much he can endure and Dalles accepts this with glee.
After Adol kills Velagunder who was trying to sacrifice Lillia, Dalles reports this to Darm as Adol troublesome to his plans. The goddesses of Ys are also a threat to this plan. Darm tells Dalles that they need to be found so they do not pose a threat to his absolute power and rule over Ys. However their enemies cannot use their powers freely as it can make it easy for them to be found.
When Dalles asks about Adol, Darm tells him to leave him alone, believing him not to be aware where he is. After Adol escapes Lance Village with Lillia's help, Lillia was camping out with Feena and Reah when Dalles finds them in order to bring them to Solomon Shrine. One of the goddesses snaps off her amulet and gives it to Lillia, telling her to run to Adol while they hold Dalles off.
However, he overpowers them with the stronger power of evil. When Adol and Gorto break into Solomon Shrine to save the many villagers taken as sacrifices, Dalles was expecting the former to come and tells the monsters that their dreams will soon come true. Later he casts an astral projection to tell the sacrifices that it's not best to make promises he thinks are empty.
It is soon discovered he is in charge of the rituals where he rings a bell to sacrifice those chosen for it, Dalles had been expecting Adol to arrive earlier.
Sada tries to use his sword to attack Dalles, but Dalles counters him. Adol launches a fireball to try and stop him only for Dalles to block it and launch a projectile at the duo, claiming that humans are no match for evil.
He then gleefully tells them to hear the last ringing of the bell as they are powerless to stop it, leading to Maria being sacrificed. Dalles mocks Adol, viewing him as a powerless soul in this realm and asks if he is daring to stop him from sacrificing other captives.
Dalles grows two more arms, musing he did not make use of half his power at the Darm Tower and proceeds to use the sarcophagus curse on the humans in the shrine. This resulted most of the humans becoming stone.
Dalles mocks Adol for his powerlessness in stopping this before warping off to carry out bigger goals. This takes a toll on Adol which leads to his suffering giving the demons strength needed to break the spell of the six priests in order for evil to be reborn on Earth.
As the descendants of the priests are summoned to Ys to help Adol out of the funk he gotten himself into, Dalles believes it is too late for them and intervenes when the twin goddesses were providing a golden harmonica and information needed to stop the evil of the Black Pearl and undo the mass petrification.
Keith strikes at Dalles who survives the attack as they continue to fight eachother. Dalles callously calls him a weakling he has no time for before warping out.
Gallery
(Definitely not PE)
Gallery
(Definitely not PE)
Gallery
(Definitely not PE)
Gallery
(Upcoming page for the holidays.)
Gallery
(Upcoming page for the holidays.)
Gallery
(Will cover the Video Game and Manga versions) (Upcoming PE (Manga version))
Gallery
(Permission requried to recreate.)
Gallery
"
We don't wanna go to war today.


But the Lord of the Lash says: "nay, nay, nay!"
We're gonna march all day, all day, all day!
Where there's a whip there's a way!

"
Gallery