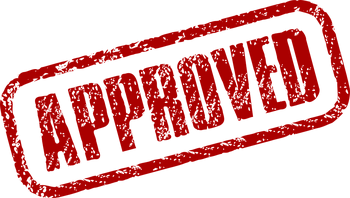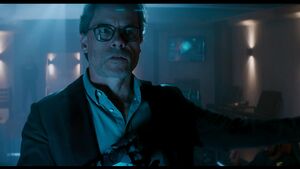 What is the work?
Bloodshot is a 2020 film based on the Valiant Comics character of the same name who's played by Van Diesel. Here, he plays a US Marine named Ray Garrison who saw his wife get murdered in front of him before being shot dead by the kidnapper. He then awakens in a research facility where he learns that he was given some enhancements.
Who is he?
Harting was the CEO of Rising Spirit Tech which specialized in providing enhancements for disabled US military personnel. After reviving US Marine Ray Garrison by implementing him with nanites, Harting introduces him to the rest of the group. When Garrison regains his memories, he goes hunting down Martin Axe; he kills him and his bodyguards only to be taken back to Rising Spirit Tech where it's revealed that Harting had been placing false memories inside of him to use him to personally eliminate his rivals.
Harting then sends him to East Sussex to kill Nick Barris due to him being programmed to believe that he killed his wife. Barris dies, but through computer programmer, Wilfred Wigans, he reveals Harting's deception. Harting sends his men to eliminate Garrison but they are both killed for their efforts. Harting himself gets killed when a grenade meant for Garrison is used against him.
Freudian Excuse? Mitigating factors?
No. He cares not one bit for his minions and primarily believes that only he himself could be the determiner for people's lives. With KT, he deliberately tries to kill her slowly by closing the artificial valve she used to breathe. He also saw Garrison as nothing more than a personal killing machine.
Heinous standard
Mass murder of not only his rivals but anyone protecting them. But what also pushes him over is his tendency of placing false memories inside him of his wife (they were actually not married; in reality, she left him 5 years ago) over and over. So there's also psychological torture at play.
Community content is available under
CC-BY-SA
unless otherwise noted.