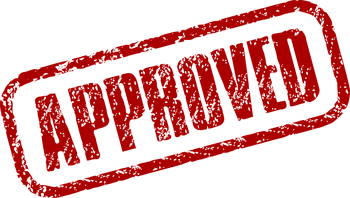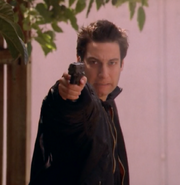 Second Buffy proposal and this time for a character not even I was expecting.
What's the Work?
Buffy the Vampire Slayer is a supernatural horror, teen dramedy which I can probably best describe as a combination of Doctor Who and Scooby-Doo. It's spin off Angel is a supernatural crime thriller which is significantly darker than the original show it spun off from.
Who is He?
Warren Mears is the central antagonist in season six of Buffy the Vampire Slayer. He is a genius roboticist who attended school with Buffy and her friends, who later would create a robot to be his girlfriend before eventually finding a real woman who subsequently abandoned him after being disgusted with what he had done before, slowly but surely after this breakup Warren went from a perverted but otherwise harmless nerd into a full fledged sociopath and ultimately the archenemy of Willow Rosenberg.
What has he done?
Warren originally was a pretty harmless and pathetic loser who was bullied in high school then built himself a robot girlfriend who he later abandoned due to her love feeling fake and artificial, instead finding himself a real girlfriend in Katrina who he could build a genuine connection with, unfortunately however this didn't last as his mechanical lover relentlessly followed and tracked him down, eventually destroying his new relationship thanks to Buffy Summers spilling the beans on what her creation meant. Although he somewhat reluctantly helped her subdue his creation Warren began holding an ever-growing grudge on Buffy from this point on. He also built Spike his own Buffy Bot around this time due to being threatened by him.
Soon after Warren formed the trio, a group of supervillains made up of him, Andrew Wells and Jonathan Levinson two more nerds who attended school with Buffy & co, the three built themselves up as supervillains and began targeting Buffy through various means, including putting hidden cameras around the homes and frequent locations of every member of the Scooby gang, sending several demons to attack Buffy and even testing out some of their new weaponry such as an invisibility ray on Buffy. Warren also tried to reconnect with Katrina around this time, having developed a cerebral dampener to make her obey his every wish and using it on her after she refused to get back together with him, upon finding out what he had done Katrina was enraged and disgusted as where Jonathan and Andrew but Warren didn't seem to particularly care and even attacked Katrina when she tried to flee their lair, inadvertently killing her. Although he was shocked he managed to kill her he didn't care about her death, quickly moving his concerns to Buffy again by trying to frame her for it which once again failed.

Warren took full control over the trio at this point and manipulated Andrew into joining him in betraying Jonathan who had grown tired of Warren's ways something he picked up on quite quickly and bullied him over, all the while still targeting Buffy, now sending a demon after her which made her lose touch with reality and go insane by thinking that she was actually in a mental institution and was hallucinating everything around her. This had Buffy nearly kill almost all of her closest friends before eventually snapping out of it.
After sending Andrew in as bait for another demon Warren stole a set of orbs that granted him super strength, he used these new abilities to rob a bank and eventually go toe to toe with Buffy, he lost the battle thanks to Jonathan letting her know that the orbs were the key to his power but he still escaped, abandoning Jonathan and even Andrew thanks to the latter's own incompetence to get arrested.
He then showed up furiously at Buffy's house and shot at her multiple times with a pistol, injuring her and killing Tara Maclay, making him the target of Willow Rosenberg's rage.
When he realised who was coming after him Warren panicked and managed to evade her for a while before she cornered him in the woods. He first threatened to kill her before eventually resorting to begging her and trying to talk his way out of the situation, leaving her to flay him alive consequently, she then set his skinless body on fire presumably killing him.
Later he is resurrected by Amy Madison in the sequel comic series where he seeks vengeance against both Willow and Buffy. He's even more physically unable in these appearances however he still uses his brain and wit to help him along in situations and tried to get his revenge on a few separate occasions one of which featured him brutally torturing Willow while on another occasion he was seen intimidating and bullying his old ally Andrew. Eventually however he ended up dying after Buffy destroyed the Seed of Wonder, which removed all magic from the world including the magic that was keeping Warren alive, killing him for good.
Heinous Standards
The Buffyverse has a few PE villains already, most notably Angelus however most of them and Buffy's big bads in general are far too powerful to compare to Warren who's just a regular and even at that physically weak human and therefore can't compete with the likes of the vampires, demons, immortals, goddesses, witches, trained demon hunters, vampire slayers and empowered humans which make up the other big bads in the franchise. The closest he has to a competitor on the heinous standard would be Caleb who is much more physically able than Warren and has more resources at his disposal so therefore has greater opportunities to commit wrongdoings.
As it stands Warren only has his mind, charisma, manipulative nature, control over the trio, a gun and very briefly enhanced strength due to magical orbs and yet he still manages to kill two people and nearly a third during his time on the show, brainwash his ex into being a slave and briefly lobotomize Willow and blow up an entire HQ during the comics. He is also responsible for huge amounts of destruction, attempted murder, extra levels psychological torture and general mayhem thanks to the demons he kept trying to sic on Buffy and the Scooby gang.
While Warren started as quite a comedic and pathetic loser he gradually becomes much darker and more serious over the course of series six and is often regarded both in and out of universe as one of Buffy's most despised and darkest foes, this extends further into the series eight comics where he is taken completely seriously.
Mitigating Factors
Warren has one mitigating factor in whether or not he genuinely loves Katrina, however this is obliterated when he feels no remorse or regret for killing her, even trying to justify it. He also tries to convince Willow into letting him go by admitting he's an awful person and could help her from the pain she's in at his hands however this too is also false and merely cowardice.
His relationship with the trio is also one mainly of abuse and personal gain, although he does seem to get along with Andrew he has no problems with abandoning him with Jonathan when the jig is up.
Sympathy
Being bullied and rejected are his Freudian excuses but he's not played for sympathy at all.
Verdict
Considering he probably has the least resources of all of Buffy's big bads but still manages to make use of all of them in terrible ways while also showing no remorse or regret for what he does I'd say he's a yes, even if he was intended to be comedic and pathetic in his earliest appearance, he proves himself to be a genuine threat who's responsible for some of the worst crimes committed by any normal human in the entire series.
Community content is available under
CC-BY-SA
unless otherwise noted.