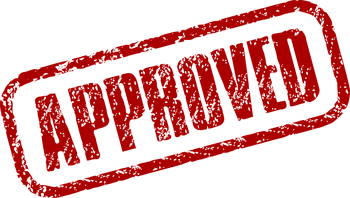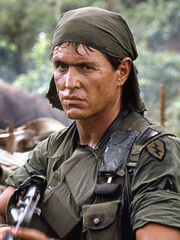 Hello everyone. Tomorrow is the last day of this year and in honor of this, let me propose a nefarious villain from a dark film. Besides him there is another representative of PE, who has already been approved, but I think our candidate can compete with him in nefariness. Let's get started.
WHAT'S THE WORK?
Platoon is a dramatic war film, based on the plot of the film, Private Chris Taylor volunteers to serve in Vietnam. During the service, a young man faces internal conflicts in his platoon, in particular, with a confrontation between two sergeants. One of these two sergeants is our candidate. He has "standards", but taking into account his atrocities, I think this is hardly possible Consider redemptive qualities. In any case, we are going to our candidate.
Who is Bob Barnes/What has he done?
Nothing is known about Barnes' past, and at one point he became 2nd platoon commander along with a sergeant. Elias. Barnes was very stern, indifferent and sarcastic about his troops, but he was very charismatic when it came to their loyalty. Among his followers was a sergeant. O'Neill, Lieutenant Wolfe, Bunny & Martin Jr. and many others.
He and his platoon are tasked with setting up an ambush for the North Vietnamese forces. However, they approach the American soldiers as they sleep and the shooting begins. The platoon survives with the exception of Gardner.
During the next patrol, the platoon, having lost 3 more people, comes across a village, where it discovers an enemy warehouse and a warehouse of weapons. Barnes demands the location of the enemy from the elder and kills the elder's wife in anger, and also takes their daughter hostage, threatening to kill her. (the second sergeant, who is much more human and better) confronts him and their colleagues separate them.
After a certain time, the platoon is ambushed, where, colliding with Elias, Barnes shoots him and leaves, telling Taylor (the main character) who met him that Elias was killed by the enemy. Of course, then Elias survives, but is killed by the Vekons, but in fact he is to blame for Elias's death Barnes.
After a while, Barnes overhears Taylor asks the platoon to punish Barnes for Elias's death, and he comes out drunk and smoking, giving a monologue that if the war machine breaks down, people will break down. He seduced the men to kill him, but no one dared except Chris Taylor, who knew he was to blame for Elias's death, but Barnes brought the knife to his face and cut Taylor's face, leaving a scar as a reminder of who was in charge.
Later, when Junior's legs were severely burned with mosquito repellent, Barnes threatened Junior with a court order and put a centipede in his crotch to see if he could walk after being bitten. O'Neill then requested 3 days of rest and recovery, but Barnes refused this opportunity because he needed everyone in the platoon. When the Vyeconians fell, Barnes began to kill with joy and madness. When Taylor came face to face with him, he tried to kill using the E-Tool until the F-4 Phantom dropped a napalm bomb on the battlefield.The morning after the battle, a shell-shocked Chris Taylor takes a Norinco Type 56 rifle and finds Barnes. Barnes demanded to call a medic, but realizing that this would not be the case, ordered Taylor to kill him and Taylor quickly killed him with three shots. Finally Taylor was able to put the horror of the nefarious sergeant and to himself.
Freudian Excuse / Mitigating Factors
Are you serious? Do you think a psychopathic venom is ready to kill a child, just not getting an answer? Well, as I said, he has a couple of manifestation moments, standards. " rot in the jungle and he cannot walk, Barnes scolds him for lies and cowardice. But firstly it is played like a black comedy, and secondly Barnes is much worse than Junior and, in fact, Junior himself has a revenge for Barnes, since he disgusted with Barnes's attack on the village and privately calls him a monster We can clearly see that Junior's standard is more humane than Barnes's.
The second time he reads a lecture, why do you suck "to Lieutenant Wolf when he calls the bombing. But it is obvious that he is just saving himself. And plus his so-called" concern "about the platoon is simply pragmatic so he uses the protection of the platoon as an excuse to do whatever he wants.
HEINOUS STANDARDS
He is the main antagonist of the film and sets it up. Besides him there is another pure evil character Bunny. The rest are not enough to snatch and most of them have morals. Bunny beat to death a disabled boy and his mother, and also tried to rape two girls. But Barnes? I think he fits. He actually starts a war in his own platoon to destroy Elias. He kills the elder's wife, and threatens to kill his daughter, simply because he did not tell Barnes the location of the enemy. He also shoots and sets aside the dying Elias, who is one of the few good people in the film, just for fear that Elias will hand him over to the tribunal (and deservedly so).He also tried to kill Taylor and when he stopped, he cut Taylor's face, leaving a scar just to leave a reminder of who's in charge and in the finale tried to kill Taylor with an E-Tool, which is pretty awful.
VERDICT
It is worth adding that he may be responsible for the debauchery of his followers, but this is not certain. In general, in the dark war film, he easily stands out as a madman whose war allows people like him and Banny to commit atrocities. Bunny has long been approved, so why his the commander will not get approval? But they will decide as always for you.
Community content is available under
CC-BY-SA
unless otherwise noted.