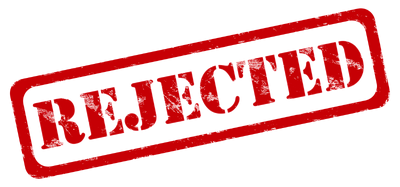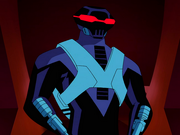 This proposal is about
Devil Ray
from 
Justice League Unlimited
. 
WHO IS HE / WHAT HAS HE DONE?
Devil Ray was a supervillain recruited by Grodd into his Legion of Doom. He was a resilient fighter and ruthless killer, who took great pleasure and pride in his heinous work.
In "To Another Shore", Devil Ray is sent by Grodd to retrieve a Viking Prince's preserved corpse to unlock the secret of immortality. In "Dead Reckoning", Devil Ray leads a group of villains to Nanda Parbat to steal a mystical orb and kills several monks and their master in the process. During the final battle in Gorilla City, Devil Ray is killed by Deadman.
MITIGATING FACTORS?
Devil Ray was a infamous pirate, and either created or stole a powersuit to use to go deeper underwater, or fight off the authorities. He was known to be a sadistic thief, as he states that he has killed many people, either to survive or for his own benefit.
Devil Ray would not allow anyone to stand in his way, so he cold-heartedly disposed of the monastery's Master, Deadman's mentor, without thinking twice.
Pure Evil example: "You'll have to be more specific, lady. I've killed a lotta people."
VERDICT
That tells me friends will be approved yes or not
Community content is available under
CC-BY-SA
unless otherwise noted.