Doctor Strange in The Multiverse o Madness - The Loop
Play Sound
Wendell is the secondary antagonist of the 2004 live action comedy film, Garfield: The Movie. He is the personal assistant of Happy Chapman.
He was portrayed by Evan Arnold.
Biography
He is seen for the first time, giving pharmaceuticals to Chapman who is allergic to cats since he has to work for his TV show with one called Persnikitty. We can see him at the dog contest, which Jon goes with his new dog Odie. He is very surprised, like the judges, to see Odie dancing (as he learned with Garfield).
Wendell notices the flyer which mentions that Odie was found. He goes, with Happy, get Odie who is at Mrs. Baker. In Happy's office when Wendell sees that Happy pulls out the electric collar for Odie, he contests saying that this inhuman. He accompanies Happy and Odie to the train station to take the New Amsterdam for New York. However, Garfield stops all trains that are leaving to save Odie.
Wendell then notices them running away and alerts Happy running to them. He's seen for the last time on TV running after the police car with Happy Chapman inside. It is unknown of what happened to him afterwards, but it is presumed he's also arrested for helping Happy to steal Odie from Jon.
Personality
He is sweeter and friendlier than Happy, but is forced to do everything for him unwillingly. He maybe worried himself to see Happy's arrest.
Trivia
Wendell is quite similar to Alonzo of 102 Dalmatians in that he is an insecure and not entirely bad henchman.
Gallery
Villains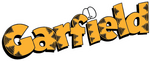 Villains
Movies
Garfield: The Movie (2004): Happy Chapman | Wendell
Garfield: A Tail of Two Kitties (2006): Lord Dargis | Rommel
Garfield Gets Real (2007): Hale and Hardy
Garfield's Fun Fest (2008): Ramone
Garfield's Pet Force (2009): Vetvix
Television
Garfield and Friends: Al Swindler | Papa Plastique | Papa Plastique | Vivacia | The Singing Ants | Ichabod Cricket
The Garfield Show: Harry | Dr. Whipple | Nathan | Mama Meany | Angel | Neferkitty | Space Lasagna (Lasagna King) | King Glorm | Bella Bellissima | Catzilla | Dirk Dinkum | Buckley | Spencer Spendington | Millie | Varicella | Anthony Allwork | Omar | The Mustache Mob | Ratzo | Master Control | Commander Harland | Nurse Psycho
Others: Nadia | Fat Guy | Rameet | Professor O'Felix
Orson's Farm
Gort, Mort and Wart | Weasel | Wolf | Aloysius Pig